On February 14, Hazel and Franklin will meet for a blind date. There is a good chance things will get heavy; it will likely be the first -- and possibly the last -- chance either has for sex in their adult lives. There is also a small chance Franklin will get eaten.
OK, you can relax now, people. The big crisis in Russia is over. Everything is going to be all right. Well, maybe not everything. I mean, there's sti...

There have been observations of oral sex among nonhuman primates including baboons and bonobos. Bats too do it. In fruit-eating Indian flying foxes it's been shown that cunnilingus as foreplay is a major part of their sexual repertoire and that it makes sex last longer. Males get about an extra two seconds of penetration if they perform cunnilingus for 15 seconds before entering the female.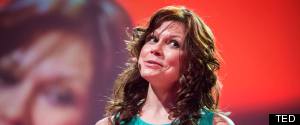 From a sea creature's detachable, swimming penis to violent bedbug sex, this is a tour of the animal kingdom as you've never seen it before. What can we learn about a species from how it has sex? Let's get it on
Fossey-Fosse's unique childhood, spent with both the gorillas of Rwanda and the dancers of Broadway, paved the way for his pioneering work in mating dance science. In his Dance Lab, he tests the effectiveness of specific dance moves from the animal kingdom on arousal levels in human females.
I watched wild elephants mating today. I don't know about you, but -- first time for me. Females are ready to mate for only about three to four days every four to five years. So when a female is ready, males are excited and there is a lot of competition.
"Sexy Beasts: Seduction in the Animal World" starts with snails, then moves along through herds of battering rams, frisky cats, aged spawning salmon, pudic ducks and, of course, bonobos, whose standard form of hospitality is to offer their guests a quick screw.
Recently I was a guest on Urban Rush, a Vancouver-based talk show, to discuss one of my favorite topics: the weird and wonderful world of animal sex.
Unless you've forsaken the modern world for a primitive dwelling deep in the woods, science is part of the molecular structure of life. HuffPost Science is here to put it under the microscope.