In light of the upcoming presidential campaign and a potential Republican president, there is a strong need for a consistent strong liberal voice to even the playing field of advocacy journalism, which reports the news from a biased slant.
As the father of two daughters, I have seen my ranking in the "Most Trusted Dad" category plunge faster than the Chinook helicopter Williams never rode in.
In the days and months to come, much will be said and written about Brian Williams and his first utterances to Matt Lauer on Friday's Today Show about his suspension from anchor chair at the Nightly News.
Honesty and integrity are all you have in the news business. I lost respect for Brian Williams, but not because he lied. I lost it because he refused to honorably resign.
A sincere apology by Mr. Williams confessing the litany of deceptions with full responsibility is a sin qua none for forgiveness. It is a far cry from being enough to give him any job back. Tigers don't often change their stripes. His reinstatement is a sad comment on society. Dollars and cents are the daggers that trump integrity.
No doubt, Mr. Williams' bad judgment unleashed a fury of controversy. The blood bath that ensued was definitely Emmy award-winning but was it justified?
It's not Brian Williams' fault. He was asked to do something he was not equipped to do -- journalism. He wasn't a journalist. He was a great on air talent. That is no crime.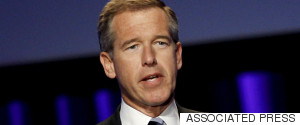 Cable may not have the cachet of broadcast, but cable is a whole lot more exciting and challenging than broadcast. Nightly News on broadcast NBC? Think about it. It is 22 minutes of reading the news and usually reading what others wrote. Exciting? I don't think so.
NBC wants to put their one time superstar on the staff of MSNBC. For those who have served in a high position in any major network, this is a form a purgatory, a way of firing someone without actually pulling the trigger.
What does Brian do? Does he keep all of the money, or does he rescue the poor family from a life on the street? It's a good premise for a show. But that's just the start!
Many have weighed in about Brian Williams' inaccurate statements about traumatic news events and George Stephanopoulos' donation to the Clinton Founda...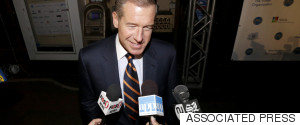 Brian Williams, whether he calls it a mistake, a conflation, an enhancement, or an exaggeration, told a lie. Not once, repeatedly. And publicly. And to his viewing audience.