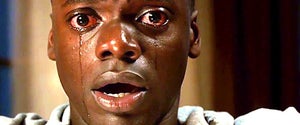 After watching the movie "Get Out" (only once unlike several friends who've already seen it 3 times), my eyes have been wide open. ...
"A civilization is not destroyed by wicked people; it is not necessary that they be wicked but only that they be spineless." Nelson Mandela It is...
In order to fully appreciate, both intellectually and emotionally, that and how broadcast news reached its present nadir - and also how glorious it was during its peak -- spend an hour and forty-five minutes with a fine facsimile of Edward R. Murrow.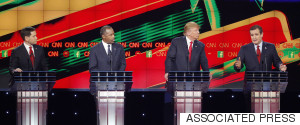 As we do every year, we are pre-empting our regular "Friday Talking Points" column, in order to bring you our "best and worst of 2015" list.
It is important for the public to take a stand here and turn off MSNBC in droves to show they cannot be taken as fools. Anchors should be deserving of high esteem and the public's trust. How can anyone trust Williams now?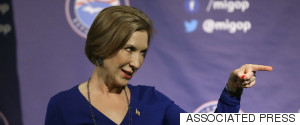 Carly Fiorina has a big problem with the truth. More specifically, she has a problem with embellishing the truth, in a manner very reminiscent of disgraced NBC anchor Brian Williams. In what is becoming a pattern, Fiorina takes what is true, and adds made-up embellishments (lies) to it, for dramatic effect.
In light of the upcoming presidential campaign and a potential Republican president, there is a strong need for a consistent strong liberal voice to even the playing field of advocacy journalism, which reports the news from a biased slant.
As the father of two daughters, I have seen my ranking in the "Most Trusted Dad" category plunge faster than the Chinook helicopter Williams never rode in.
In the days and months to come, much will be said and written about Brian Williams and his first utterances to Matt Lauer on Friday's Today Show about his suspension from anchor chair at the Nightly News.
Honesty and integrity are all you have in the news business. I lost respect for Brian Williams, but not because he lied. I lost it because he refused to honorably resign.
A sincere apology by Mr. Williams confessing the litany of deceptions with full responsibility is a sin qua none for forgiveness. It is a far cry from being enough to give him any job back. Tigers don't often change their stripes. His reinstatement is a sad comment on society. Dollars and cents are the daggers that trump integrity.
No doubt, Mr. Williams' bad judgment unleashed a fury of controversy. The blood bath that ensued was definitely Emmy award-winning but was it justified?