I was born a cynic, and for me to admit to miss the feeling of trust is nutty. But I ache for the good-ol' days when news was news, when you trusted that journalists did the hard work to check the system of fact-checkers getting the facts factually.
Mass media has lost some of its great figures due to death, retirement, and old-fashioned scandal, with four larger-than-life figures -- David Carr, Bob Simon, Jon Stewart, and Brian Williams -- all leaving the stage this week.
I make my living creating, enhancing and protecting brand reputations. That said, the ability of politicians and celebrities to reinvent themselves and make successful comebacks to public life never ceases to amaze me.
You're as sick of hearing about Brian Williams as I am. However, I think I've found some solutions. Some of them are so simple, I'd be surprised if they weren't in the works already.
While Mr. Williams' didn't really do anything differently than what we apparently all do every day, his cultural standing amplifies his indiscretion, making his actions seemingly all the more egregious.
Time to debunk the myth that journalists--those in a professional field, unlike law or medicine, where advanced degrees or adherence to established codes of conduct are not uniformly demanded--have a monopoly on deciding what's news and who is worthy of delivering it.
We live in an age where people fact check everything we say and do. If we exaggerate or embellish, people are quick to point it out and we are summarily kicked to the curb.
The most puzzling aspect of Williams' downfall is why such a wildly successful man would feel the need to puff himself up with such adolescent chest-thumping.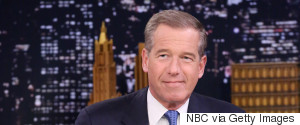 Anchors have become the brand, readers, for stories that other producers and reporters uncover. The problem with Brian Williams is that he is a storyteller. The ability to tell a story is very important in every reporter and writer's life. But, Williams did not have the background in reporting and writing to temper his tall tales.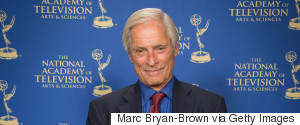 Last week, the news profession lost three of its leading lights -- Bob Simon and David Carr to sudden and unexpected death and Brian Williams to a six-month suspension. In our shock and sadness we are drawn to ask ourselves some serious questions about the state of the news media today.
You have landed in a huge, messy puddle of your own making. You are a champion of independent, fair, reliable journalism at its best in a moment in our country's history when that tradition, which you and I both love and support, is wobbling.
These hosts are under persistent pressure, fueled by the necessary narcissism and vast salaries, to promote themselves as world-historical personalities -- making themselves players in great events, albeit leavened by (a stagey) self-deprecation.
Wouldn't we be a gentler, more educative culture if, instead of wallowing in Williams' shame, we treated it as an opportunity for all of us to discuss and examine the nature of the humanity we have in common?
At the risk of stating the obvious, we're all the sum total of our experiences and those experiences make us who we are. Later on, you cannot relive your life to make it more interesting.