When a romantic relationship is on the rocks or breaks up altogether, who has your back? Friends. So whether currently unattached or coupled-up, skip the typical hoopla of Valentine's Day to wrangle best buds and reclaim the weekend for endless platonic love.
Who says we have to conform to another person's idea of what is socially acceptable? We can't all be fashion icons, and we shouldn't lose our identity whenever a new style hits the market (or the runway, if you're that rich).
In this exclusive interview, a very candid and humorous Kim Fields opens up about her entertainment career, her decision to join The Real Housewives of Atlanta, The Real Housewives of Atlanta drama, and her family.
Before Katy Perry was a pop superstar, she was a Christian music singer who dropped out of high school at 15 to pursue her dream. Despite her success -- three studio albums, with her fourth expected in 2016 -- she regrets dropping out and later got her GED.
The eminently photogenic ladies of Game of Thrones are rocking magazine covers everywhere. The guys may seem a little lost in their dust, but they're doing their best to contribute to the massive publicity campaign that GoT engenders, too.
Imagine a world where the celebrity faces that were missing from the ad campaigns today were gone forever because of something routine, like a hemorrhage, that could have been managed in a hospital setting or with an experienced midwife.
Sex not only promotes intimacy between partners and strengthens their bond on a physical level, but it can also boost self-confidence and increases happiness thanks to the many endorphins released at climax. And remember, it feels great too!
This 50 year old man, who prefers the plenty of action and adventure type when it comes to movies, couldn't wait to see Annie," starring 11 year old actress Quvenzhané Wallis.
On the surface, there is absolutely no reason to update the classic Broadway show Annie, which was already adapted for the screen in 1982. But this multicultural cast redux adds a hip swag to the classic kid's story. This Annie is urban, emotional and fun. But far from perfect.
Annie is not as bad as you feared it would be but not as good as you hoped it would be. As long as the camera is on Wallis it is a delight but when she is not the focus the proceedings come to a halt. So keep your eyes and your interest on her and you will have a good time.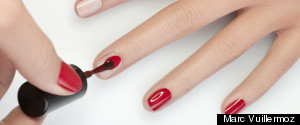 It's snuggling season, and nothing says sexy like soft, well-cared for hands and feet under the sheets.
Sometimes there are no words to describe someone. Today, that someone is screen veteran Ray Iannicelli. This brand new grandfather brings so much talent and knowledge to the table, that it's breathtaking!
When students come to see me, they're interested in telling me what they would like to get from me, what they would like me to teach them or what they didn't like from other teachers they've have worked with before.
Matthew J. Evans was chosen to receive the PeaceMaker Corps Association's prestigious Art of Making Peace Award for his documentary short film, A Quest For Peace: Nonviolence Among Religions.
Some people come into Show Business for all the wrong reasons. Their goal is just to become famous. This will not work. They're not really interested in any training or the acting process. They are trying to use the idea of acting to compensate for an invisible and disconnected life.