This 50 year old man, who prefers the plenty of action and adventure type when it comes to movies, couldn't wait to see Annie," starring 11 year old actress Quvenzhané Wallis.
On the surface, there is absolutely no reason to update the classic Broadway show Annie, which was already adapted for the screen in 1982. But this multicultural cast redux adds a hip swag to the classic kid's story. This Annie is urban, emotional and fun. But far from perfect.
Annie is not as bad as you feared it would be but not as good as you hoped it would be. As long as the camera is on Wallis it is a delight but when she is not the focus the proceedings come to a halt. So keep your eyes and your interest on her and you will have a good time.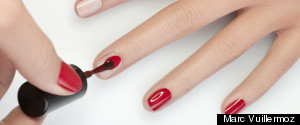 It's snuggling season, and nothing says sexy like soft, well-cared for hands and feet under the sheets.
Sometimes there are no words to describe someone. Today, that someone is screen veteran Ray Iannicelli. This brand new grandfather brings so much talent and knowledge to the table, that it's breathtaking!
When students come to see me, they're interested in telling me what they would like to get from me, what they would like me to teach them or what they didn't like from other teachers they've have worked with before.
Matthew J. Evans was chosen to receive the PeaceMaker Corps Association's prestigious Art of Making Peace Award for his documentary short film, A Quest For Peace: Nonviolence Among Religions.
Some people come into Show Business for all the wrong reasons. Their goal is just to become famous. This will not work. They're not really interested in any training or the acting process. They are trying to use the idea of acting to compensate for an invisible and disconnected life.
September is here meaning New York Fashion Week is finally upon us! Join #AOLBUILD TODAY as we open our #NYFW week with world-renowned fashion desig...
"Nobody understands the cloud. The cloud is f***ing mysterious." This, exasperates Jay, one of a couple who has taped his wife and himself performing ...
Sure, you know you should be sleeping more hours. That's an easy one. But have you ever stopped to consider that maybe the six hours of sleep you are getting aren't necessarily restful?
Chances are that Sarah Jessica Parker wouldn't ask most designers to prominently embroider their signature in bold red into the train of their white dress. But then again, most designers aren't Oscar de la Renta.
"SEX IS emotion in motion," said Mae West.
var src_url="http://pshared.5min.com/Scripts/PlayerSeed.js?sid=577&width=570&height=351&playList=518326205"; if (typeof(commercial_video) == "object"...
In Sex Tape, the first hurtle seems to be the labor scene in which Jay watches his son's head crowning and comments more about the size of his wife's vaginal opening than on the miracle of his child entering the world.