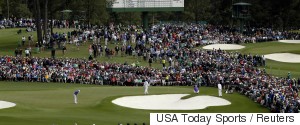 Only by visiting the hallowed Augusta National course in person can one witness the Masters' attention to even the most minute detail and its determination to let every patron experience, to quote the soon-to-be-trademarked Jim Nantz catchphrase, "a tradition unlike any other."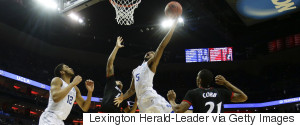 It's time to usher in the annual rite of spring known as March Madness. While Cinderella grabs millions at the box office, a record number of small-screen viewers will be on the lookout for another kind of Cinderella who can prevent the Kentucky Coronation.
To get the number of signatures on it to build to the point that we can begin truly changing the face of cancer, I want to start a volleying-video challenge here in this post while the U.S. Open is still in full swing.
Lost in the shadows of towering headlines about LeBron's return home, the World Cup, and the All-Star Game, there is a headline not nearly as sexy, that will change the landscape for all student athletes across our nation.
Their boss, a guy named Ted Shaker, saw the same thing Stern saw in the discarded gem the NBA property had become. The game needed a little polish, a fresh coat of paint or luster and it needed someone to give it a chance.
While Thome has earned the distinction over the course of a 21-year career, some commentators are wondering if his pending accomplishment forces us to reassess what 600 homers means anymore.
Maybe the first Monday in April is the day we can point to where we all learned from sport in some way, and can use those examples in our everyday life.
The folks at Vitamin Water have always championed the idea of the look-away pass as a way to find ways to build brand value. Figure out what the comp...
The next time you confusedly see in a 6'1'', 180 lbs. wide receiver running nude through the park, Chad Ochocinco's question remains: Why wouldn't he?
In a curious reversal of its policy against accepting "advocacy" commercials, CBS has announced that it will air an anti-abortion commercial from the ...
A month before its scheduled premier, a work print of X-Men Origins: Wolverine has leaked to the Interne...
Over the past year, 169 players have "disappeared" from the rosters of the teams in the men's basketball tournament. This means they disappear from enrollment rolls at the same time.