At certain times on the calendar the volume and quality of sport on offer to fans and competitors alike overflows the capacity for any single person to absorb. It is an embarrassment of riches and at present we are in the midst of one such bonanza of events. Where to begin?
20 - It takes approximately 20 minutes for me to get out of bed every morning. I know what you're thinking, "Me too, after I hit snooze a couple of ti...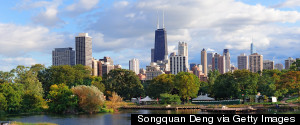 Spring is finally here in Chicago, and while I'm still waiting for it to keep warming up a bit more so I can pack away my coats, I am thrilled to say goodbye to winter. Luckily the move is coinciding with spring and we will be able to fully enjoy the warm weather downtown this year!
This year the Cubs are actually predicted to win the World Series. Predicted by people who actually know about stuff like this. Could it happen? Of course it could. And if it does, know that the guy playing the music in the back of your mind will be Steve Goodman.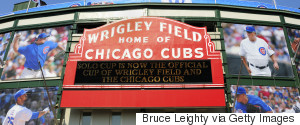 From 4 a.m. gang fights to bros who over-bro'ed, the Wrigleyville McDonald's was a nurturer to us all-the tired, the poor, the too drunk to function.
This spring the expectations for the Chicago Cubs are through the roof. For the last several days I have been in Arizona where Cub fans are swarming over Phoenix filled with an air of confidence.
Faster than you can say "dropped third strike," the Chicago Cubs transformed themselves from World Series contenders to "rebuilders." Or, baseball speak for, "we must get rid of a few guys."
To me, nothing beats highs in the 60s/70s, lows in the 40s/50s and low relative humidity. In the daytime, the sun feels warm, like a friend, not like its evil twin in the dog days of August. Since I was a kid, jeans and a sweatshirt were my favorite things to wear.
I am fascinated with the scoreboard at Wrigley Field. It is made of sheet steel, as are the numbers that are manually adjusted by operator Darryl Willson to reflect the scores of the games going on at any one time in the National and American Leagues during Cubs baseball games.
Thanks to the post-season success of the Cubs, Chicagoans are emanating a palpable sense of hope and unity. But as the North Siders square off against the New York Mets for the National League pennant, Mayor Rahm Emanuel is poised to deliver a crushing blow.
When my 2-year-old son Jamie was an infant, I watched the final three outs of a Cubs loss on television with him in my lap. He broke out in crocodile tears and that stereotypical loud infant shriek, in perfect timing with that third out.