If you're a single mother like I am, the photo may have touched you in a deep place, because it represents something that many single mothers find important: a relationship where one's child feels comfortable and adored by one's new partner.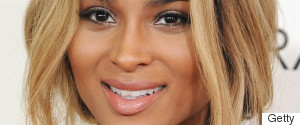 Next, I think their declaration is a nice reminder that at any point couples and individuals can choose to do something different with their sex lives than what they've done in the past. For instance, it goes against the commonly held perception and says that just because a woman has engaged in sexual activity previously does not mean she should be obligated to do so with a new partner.
In 2014 the hip-hop artist, Future, suffered a major loss in transit to a show in Dubai. Oddly enough, it's not what you'd expect. He didn't lose a life of someone he loved but rather Future lost his friend and his own freedom.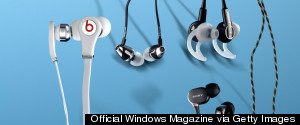 In short, you've got nice weather, new tunes, and no excuse to stay indoors. So, get up, get out, and get your share of the fresh air.
Long gone are the days where women were merely background accessories to rap videos. "Women can handle rap too, we're standing up for women's power."
As I prepare for my interpretation of the Grammys, Oscars, the Golden Globes or Fashion Week, I can't help but quickly recap my wonderful experiences ...
The following comedy acts are incredibly different in content and delivery, but all have one thing in common: they are hilarious. With watch counts in the 6-7 digit range, these acts have proven themselves to be among the funniest on YouTube.
OK, it's official -- celebrities (primarily female pop stars) need to stop wearing leotards. No, really. Ever since Beyonce slipped her incredible f...
Whether or not she returns to the heights of Goodies, she says, is out of her hands. And Ciara refuses to allow undue pressure -- whether from others or herself -- to make that the only gauge of success for this new record.
If anything needs to "bow down" right now, it's King Bey's ego.
Once a year the pace of the city changes. There is an animal energy that's easy to sniff out. I'm talking about the Westminster Kennel Club Dog Show.