Rand and Christian conservatives have more in common than we might think: the form of compassion championed by Ayn Rand survives today in the Christian conservative movement.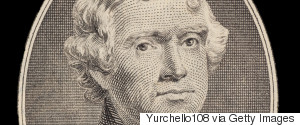 The idea of what religious freedom means is not a settled matter. But Clarkson offers a definition that allows progressives to reclaim religious liberty from conservative Christians who have perverted its meaning in service of theocratic agendas.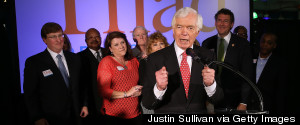 Last night, Senator Thad Cochran pulled off an upset of sorts, by defeating his Tea Party primary challenger in the rematch atmosphere of a "top two" runoff election. His chance of victory had been seen by many (at least before the election results began coming in) as increasingly unlikely -- which is why the political world is abuzz over what just happened down in the Magnolia State.
If a ticket of two women offers economic revival and transformational change based on financial justice championed by Pope Francis, the most popular figure on the world stage, support from women would be stratospheric and many men would join them.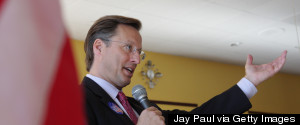 In fact, everything I learned at Princeton Seminary points me away from what I see as the moral laziness of libertarianism, in which I take care of me and nobody else.
This week saw Iraq teetering on the edge of chaos as militants seized the nation's second largest city, Mosul. It was another reminder that the devastation from one of the biggest blunders in U.S. history continues, as 300,000 Iraqis became refugees this week alone. Incredibly, the war's cheerleaders somehow took the turmoil as vindication that the U.S. should never have left. "Lindsey Graham and John McCain were right," said McCain. But the problem isn't what we did in 2011; it's what we did in 2003. In 2014, we need to stop listening to those who have been wrong on this war again and again. Back home, Tea Party challenger Dave Brat knocked off House Majority Leader Eric Cantor. Though Brat's no-reform stance on immigration played a role in the outcome, more powerful was his anti-Wall Street message, leading Ryan Lizza to dub him "the Elizabeth Warren of the right." For establishment politicians, including Hillary Clinton, it's a message they ignore at their peril.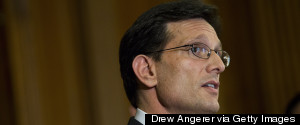 The stunning upset defeat of House Majority Leader, Rep. Eric Cantor (R-VA) by Professor David Brat, an economist from Randolph-Macon College, in Tuesday's Republican primary has several takeaways for progressives besides envy and shame over why they do not directly take on the corporate Democrats.
All the pundits are writing about what Eric Cantor's loss means to the Republican Party. Democratic politicians are wisely keeping quiet, not wanting to appear like they're gloating at someone else's misfortune. But it's a two party system, what does this mean for the Democrats in years to come?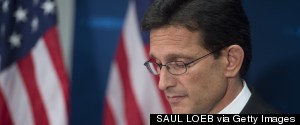 The message this sends to other Republicans in Congress (both House and Senate) is that this can happen to anyone. The fear this is going to create may become all-encompassing in the House, and possibly even the Senate (if Republicans win control of the chamber this November). The Tea Party sword hanging over their heads is now plain to see.