Save yourself from the dreaded holiday shopping this year, by DIYing the perfect gifts for every family member and friend! After taking a look at what gifts everyone's wishing for this year, we rounded up some of our favorite holiday gift DIY's. Save your cash, and spend some time crafting for the holidays!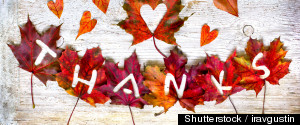 Getting excited to share some heartfelt, appreciative feelings with loved ones? Say it loud and clear, with these decor ideas to celebrate Thanksgiving with words of Gratitude!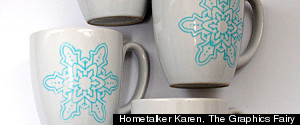 Looking to get cozy as the weather gets cold? There's no better way to warm up than with a mugful of your favorite hot beverage. But not all sipping s...
Father's Day is this Sunday, and if you're still searching for the perfect gift, why not get back to basics and make your dad something rad?
Here are 12 gorgeous DIY vases you can actually make -- no kiln or re-enactment of that amazing scene from Ghost required.
I know, I know -- it's the thought that counts, and I look like a total Scrooge for saying this, but the resulting tower of junk we're left with after Christmas is stressful, to say the least.
If breakfast in bed is not your ideal gift, here are two unique DIY projects that will wow the special women in your life.
Welcome to the Maker Movement, an evolution of millions of people who are taking big risks to start their own small businesses dedicated to creating and selling self-made products.
From spirited infusions and custom tea blends to a soothing hand salve, here are the drinks-inspired gifts we'll be whipping up over the next couple of weeks.
Who needs the hustle and bustle of holiday shopping? Making gifts for your family is a whole lot more fun and personal. Not to mention all the green you'll save, monetarily and environmentally speaking.
Mother's Day is the second busiest holidays for florists (behind Valentine's Day. Here are a few tips I suggest when ordering flowers for mom
With Mother's Day just around the corner, plan on surprising that special woman in your life with a lively spring bouquet wrapped in a delicately fold...