Watch this video clip of Eckhart Tolle talking about contentment. Every day and every moment is an occasion for the celebration of life. ...
Click to play video On any given day, Geneen Roth spends a considerable amount of time listening to people question their own actions. Pe...
Gratefulness makes us happy. It is the key to happiness. We often have the wrong idea, we think that happy people are grateful for being so happy, but it is not the case.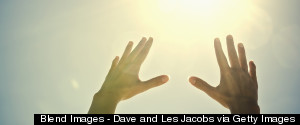 Our true being lies not in the reality of our separated, isolated existence, but in our unity with and relatedness to others. So community is simply our natural state. We seek it not only to find others but to find our true selves.
When you make friends with the present moment, you feel at home no matter where you are. When you don't feel at home in the Now, no matter where you go, you will carry unease with you.
"Never work against mother nature," Cesar Millan is quick to convey, "that's what my grandfather taught me."
Eckhart Tolle's book Guardians of Being is a collaboration with Patrick McDonnell, the creator of the acclaimed comic strip MUTTS. This book explores ...
At the recent Salesforce conference in San Francisco, Arianna Huffington, co-founder and editor-in-chief of the Pulitzer-Prize winning Huffingto...
By turning inward, we come to understand ourselves better and this personal, inner transformation directly affects our external life situation. That being said, this could make for one massive ripple effect.
This September marked the launch of the new Eckhart Tolle - Huffington Post Channel. Eckhart Tolle brings his profound, yet simple teachings to the Pu...