During an interview with the world-renowned spiritual teacher Eckhart Tolle, we spoke about the intentional focus the news media gives to violence a...
When we understand that happiness is not something we can buy, we become more at ease with our children's complaints when they can't have something they want. But rather than criticizing them for not being grateful enough, we should help them navigate through their disappointment, validating their feelings and guiding them toward acceptance.
As Elizabeth suggests, we can discover that consciousness and love are synonymous, and move towards our purpose in the universe with sensitivity and awareness.
It was during a meditation retreat thirty-five years ago that Dr. Jon Kabat-Zinn, author of Full Catastrophe Living, Wherever You Go, There You Are, and other books had a vision that shaped his life's work. This meditative insight, a mere ten seconds long, led to the creation of an entire clinical program at the University of Massachusetts Medical Center which came to be known as Mindfulness-Based Stress Reduction, also known as MBSR. This powerful program takes the form of an eight-week course, which utilizes the ancient practices of yoga and meditation in order to improve the quality of one's life and health. Dr. Kabat-Zinn has spoken to sold out audiences around the world about the power of the present moment and how to access it using MBSR amidst the seeming chaos of our daily lives.
In Changing the World From Within, Eckhart Tolle speaks to Suza about the violence in our world -- and how human beings can lose their sense of humanity and empathy, inflicting suffering on one another.
The Huffington Post is pleased to announce a special live online event with Eckhart Tolle, one of the world's leading and most beloved spiritu...
Watch this video clip of Eckhart Tolle talking about contentment. Every day and every moment is an occasion for the celebration of life. Th...
Click to play video On any given day, Geneen Roth spends a considerable amount of time listening to people question their own actions. People oft...
Gratefulness makes us happy. It is the key to happiness. We often have the wrong idea, we think that happy people are grateful for being so happy, but it is not the case.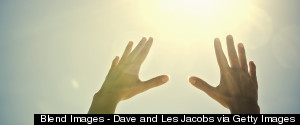 Our true being lies not in the reality of our separated, isolated existence, but in our unity with and relatedness to others. So community is simply our natural state. We seek it not only to find others but to find our true selves.