If you found life on Mars, would you recognize it? Cyprien Verseux explores life in space. He's currently living in an 11-meter-diameter dome in isol...
Almost 100 years ago, on November 25, 1915, Albert Einstein presented to the Prussian Academy of Sciences the final version of his general theory of relativity, which also became the standard theory of gravity.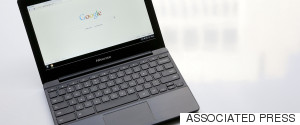 As a true believer in a unified Europe, I dream a continent willing to invest in future generations and ready to support all viewpoints -- a diversity that reinforces a common vision and builds fair opportunities for all European citizens.
If you abuse someone no matter what he does, he might as well stand his ground. That is what our 44th president, at long last, appears to be doing.
Some of the stories that most need telling are not the big-ticket tales of human spaceflight and new exoplanet discoveries. For most people, it's the less flashy things that can mean the most in the lives of people right down here on Earth.
Although spheres such as the one recently found in Namibia clearly appear to be man-made, some contend that aliens make them.
Thanks to serendipity, we have visited a brand new world few had even known was out there. Cool.