If you think people will find avocado in chocolate mousse an odd thing, just don't tell them and of course smile like a Cheshire cat when they say how awesome it tastes.
Trivago presents 6 luxurious Spanish hotels offering panoramic views of the sea, live music all day and innovative cuisine and mixology for a new way to relax on the beach.
Early mornings can get pretty hectic, but packing your kid's lunch box doesn't need to be a big production. Here: ten healthy and filling lunch ideas ...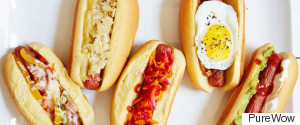 It's here, folks: the end of the summer. But before you dust off your winter coat, rejoice in the deliciousness that is the Labor Day barbecue. From deviled eggs to baked s'mores, these recipes couldn't be simpler -- or more mouthwatering.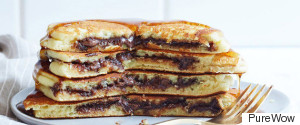 We don't just slather chocolate-hazelnut spread on top of the pancakes. (That, friends, is a rookie move.) Rather, we've come up with a foolproof trick for getting a melty Nutella core inside every single flapjack.
I topped it off with some whipped cream (flavored with a little coconut milk) and some more coconut, toasted this time. If you want you could add a little coconut extract to the whipped cream for even more coconutty goodness.