Read More:
sandy hook elementary school shooting
,
gun violence
,
newtown
,
gun laws
,
crime scene photos
,
gun control laws
,
District of Columbia
,
Newtown Elementary School Shooting
,
gun control
,
virginia tech massacre
,
Aurora Shooting
,
guns
We're pleading to everyone's sense and sensibilities, we're pleading for common sense, which just doesn't seem to be all that common anymore. We're hoping that reasoning will outdo passion. We're hoping that our politicians will come to their collective senses and do the right thing for all Americans and for our future generations.
Our issue of course is with gun control. We know, firsthand, what these weapons are capable of. We know the agony of burying a child. We know the guilt you feel that somehow we didn't do enough to keep our son alive. We know the emptiness of missing our child. We know that it actually feels like we're missing a limb, we know that there's just something missing. We know our lives will never be the same. We have been dealing with our loss now for over nine years. We understand the anguish that just won't go away.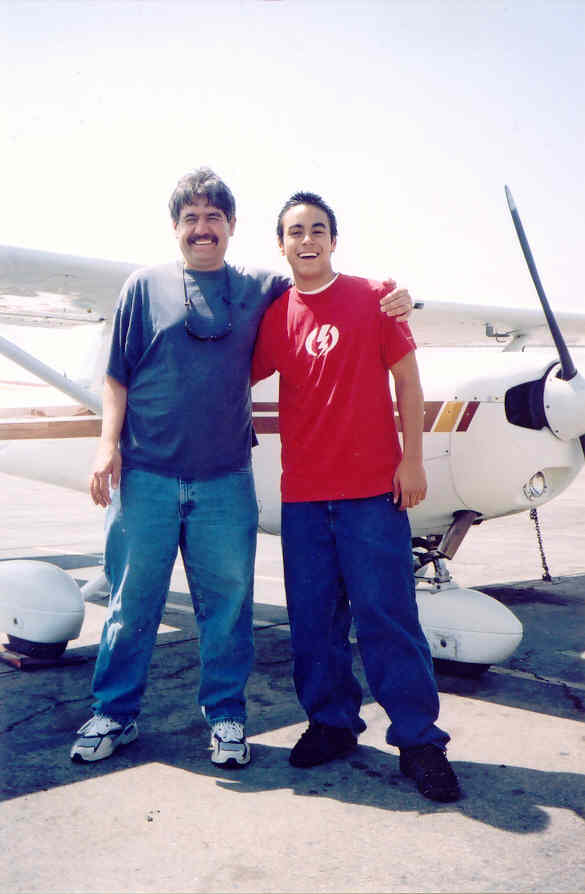 Why in heaven's name did we stay on the sidelines; why not share our grief and our tragedy as a warning to everyone that losing a child to senseless gun violence is indescribable? As the saying goes "I wouldn't wish this on my worst enemy." Jason Cherkis our reporter with the Huffington Post, someone whom I now consider a friend, opened that door for us. He gave us that avenue to speak out, to share our tragedy in the hopes that we could maybe cool down the debate on gun control and bring it to a point where common sense wins over passion.
The first thing we would recommend is quit calling it "gun control"; no one wants to feel that they are being controlled. Our choice would be "gun regulation." We need to regulate and mandate what we will tolerate on our streets, the types of weapons, the loading capacity of the clips and of course who's eligible to purchase them and where. We really need to think this through -- again, common sense must prevail. One thing that does concern us is tying mental health to gun regulation. We get this feeling that the people who could benefit from therapy will forgo seeking help for emotional issues if they think it will exempt them from ever purchasing a gun for self-protection.
We fully believe in our 2nd Amendment, We fully believe in most everyone's right to bear arms for self-protection; after all, it's even an Olympic event. But we also believe that the 2nd Amendment is taken way out of context, and that the intent of our forefathers was not to put automatic weapons on our streets, amongst our own citizens to use against one another. These weapons are nothing more than killing machines and, in the wrong hands, we think of them as weapons of mass destruction.
These weapons belong in the military not on our streets; at a minimum the users on the streets should meet Military Standard Qualifications to own and operate that type of a weapon. There should be strict standards of how all weapons are stored and cared for; every weapon should be sold with a trigger lock installed. Our son died at the hands of a coward. I couldn't imagine the pain and anguish I would have to endure if it had happen as a result of my own neglect or carelessness.
With all the controversy surrounding the 2nd Amendment, you'd think there is no other amendment, no other documents that exist. Well, the 2nd amendment is part of our Constitution, where the first three words are "We the People." It doesn't say "We the Politicians," or "We the Lobbyists," and it certainly doesn't say "We the NRA." It's time for "We the People" to take this country back from the self-interest groups, from those that advocate gun violence as a way of life and call it a "sport." It's time for "We the People" to use our voting voice and contact our senators and congresswomen and congressmen and tell them it's time to do what's right for all Americans.
Let's change the world's opinion of us as a warring nation to one of a freedom-loving, peace-loving, neighborly place to vacation or even to live -- that we truly are a democratic people. A place where we have a mutual respect for each other to live and let live, and to learn to have tolerance for one another. Life is way too short to go around killing each other.
You'd think that after our tragedy we would have boarded up our home, built a gun turret and assembled a vast cache of weapons for "self protection." But no, we choose not to live in fear for our lives from our neighbors. If we felt that kind of fear, we'd have to move away from here and move to, say, Canada; as Michael Moore points out, the per capita gun ownership is higher than that of the United States of America and their gun related deaths is minute compared to ours.
We believe in America and it's great people, just look how we came together after Sandy Hook, Aurora, Virginia Tech, Columbine and countless others -- how we supported the victims and their families through their crisis. We will always remember them and keep them in our thoughts and prayers.
We have an opportunity to change our mindset. We can be proactive instead of reactive and plan ahead, when you see that we average upwards of 30,000 gun related deaths here in the United States of America every year. It's time for us to pull together as "We the People" and think about next year's 30,000 gun deaths and do something positive to try and break that trend. You never know if it could be your own life or that of someone you love that you're saving. God forbid that it happens to you because your whole life and perspective will change. Think of the victims' families that are left behind, to grieve, to struggle, to wonder what could have been and to wonder why their loved one had to die such a senseless death. A death that could have been prevented -- we need to enact common sense legislation.
~ Jenny, Bert Heyman and Family

Life, Liberty and the Pursuit of Happiness, is the cornerstone of our Declaration of Independence. When someone picks up a weapon and intentionally or accidentally kills someone, they are infringing on the rights of others. "We hold these truths to be self-evident, that all men are created equal, that they are endowed by their creator with certain unalienable Rights that among these are Life, Liberty, and the pursuit of Happiness."