Since crossing over into the dark side of puberty, one of the first moves I have consistently made each time I experienced a breakup or similar life-altering event was to change the appearance of my hair, oftentimes drastically.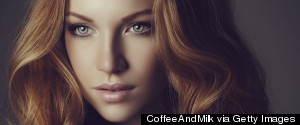 I found the cure for my flat, lifeless hair. It wasn't a "magical" hair pill, it wasn't another sticky gel or mousse product, it wasn't a teasing brush...it was called VOLOOM. And it was nothing I had ever seen, heard of or even dreamed of before.
The beauty swap is probably the least technological way to discover products and is technically not as new as the other two ways but is seeing a rebirth in the digital age.
With a determined ferocity, sulfate-free hair care products have flooded the beauty landscape. Sulfate what? Since this is a blog and not one of my m...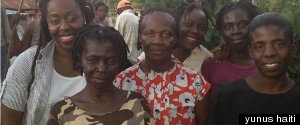 Haiti is affected by the worst deforestation any country has experienced, which is currently at 98.5 percent. As it is, people in Haiti are affected by severe poverty, which forces them to cut down trees for fuel for cooking.
Just like the shoes and clothes you wear, the way you style your hair says a lot about your sense of fashion and personality. But before you decide on your next hair-spiration, read on to find out what these hair products can do for you.
In order to get the biggest bang for your buck, you should use the following seven tips that will help you maintain that brilliant color for a longer period of time.
As the times have changed, so has mousse. The old, dulling, drying, alcohol-drenched versions -- which flaked off throughout the day, taking your style down with it -- have been replaced by new formulas designed to create soft, shiny, "touchable" hair.
Recently, I sat down with my hairdresser and brother-in-law for a chat and listened and learned as he spoke about how to get the best haircut possible, his pet peeves, flat-irons and curling irons and blow-dryers, and more.
Stars like Jennifer Lopez and Victoria Beckham go from short to long and from bangs to no bangs in an instant. Now, you can also change your hair as often as you change their mind without breaking the bank.
Donald Trump has the least transparent hairdo in the history of this country. There's never been anything like it. Sadly we know very little about the Donald's hair and he has spent millions of dollars on hair products to make sure it stays that way. So, I have a deal for the Donald -- a deal that I do not believe that he can refuse.
In a bold move to declare myself a risk-taker and a free thinker, I found myself at a corner beauty salon which welcomed walk-ins. I sat with a random stylist who had a seat open and asked that he cut my long, blonde hair. Seventeen years later, I still have a slightly different style of that same summer haircut.
How much should I tip the shampoo person? Is it okay to eat while having my hair done? Good questions! If you ever feel unsure about salon etiquette, simply ask!
After having worn my hair straight so long, I discovered in my 30s that it was no longer curly but part wavy and even part straight. The inconsistency was apparent to all when I showcased what I thought would be my "curly look."