When learning a second language, it's important to hear, read, and speak it as often as possible. If you can, visit a Spanish-speaking country to immerse your whole family in the language and culture. Here are some tips to support you and your kids as you navigate the experience of living between two languages and cultures.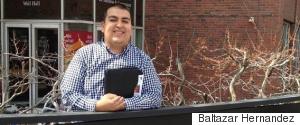 The summer before senior year of high school, I would come home to find out my father had been detained, which eventuated in his deportation. I was devastated. However, I did not let this deter my academic pursuits.
As a united nation we must accept, as often as it takes us to make it stick, that we are a country of diversity. Our racial and ethnic identities, along with our passionately American identities, are deeply united and this unity is what our country was built upon. We must be ethical first.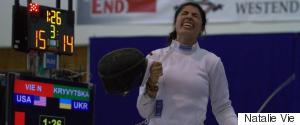 Growing up in Arizona, it was hard for me to relate to the term "Hispanic" where I often heard the word being used in a demeaning way. People are so much more complex than their racial or ethnic identities, and we will always encounter issues when using terms that are supposed to neatly fit humans into groups.
With plenty of time to celebrate Hispanic Heritage Month, let's see what else the Republican party says or does in order to liven up the occasion.
As Hispanic Heritage Month gets underway, I find myself thinking about my parents and their early days in the United States. I consider what America represented to my parents back then - a safe harbor after fleeing the regime of President Rafael Trujillo, a notorious dictator.
I didn't fit the stereotypical look people had in mind when they thought of a Hispanic woman, so, to them, I wasn't one at all. I was an imposter, a caricature, a self-involved white girl who was trying to make herself more "worldly" by associating with another race.
Hispanic Heritage Month is a time to celebrate our ever-so important growing demographic in the United States for our worldwide achievements and contributions to American culture.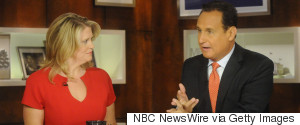 Should MSNBC push ahead with their currently proposed schedule and effectively push José Díaz-Balart's show off the air, it will send a strong message to Latinos, immigrants and its current viewership, that there is no place for their only Latino anchorman.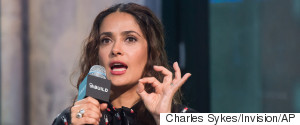 These influential Latino figures -- including award-winning actors, directors, writers, and entrepreneurs -- are making an impact on their respective industries as they change perceptions of cultural identity.
There are countless examples of Latino stereotypes circulating and they seem to exponentially increase during this month. This is why many people are now calling it Hispandering Heritage Month.
As part of my celebration, I have included three healthy, delicious and nutritious recipes that mix together ingredients from Mexico down to Argentina. Although these recipes are intended for this monthly celebration, they are not just for Latinos & Hispanics, but for everyone to enjoy.