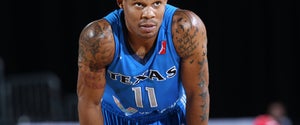 Millions of kids every year dream of a career in sports, but very few go on to become professional athletes. As tragic as that lost dream can be for ...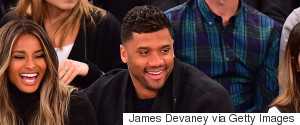 Whenever you buy any item from Good Man Brand, $3 will go to a charitable organization that needs it. We will pick a new cause every year. This year, the money will benefit inner-city education.
Following a FIFA Women's World Cup marred by a lawsuit over artificial turf, unequal prize money, and a corruption scandal, 2015 was on track to leave us with more questions than answers about what will come next to bridge these gaps.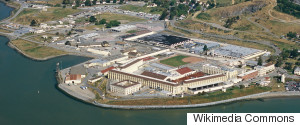 We had all passed FBI background checks and were instructed to bring nothing into the prison with us, except our gloves, baseballs, batting helmets, four wood bats, water and our drivers licenses, which were shown repeatedly to the guards at the checkpoints leading in and out of the prison.
I'll be cheering these inspiring athletes on every step of the way and I encourage you to discover for yourself what I've come to know: that being a part of Special Olympics has been one of the most rewarding experiences of my life.
Don't expect to win any games, they said. Some of the boys have attention issues, they said; several chronically misbehave. Some lack "talent" or are slow footed. And we think so and so is selling weed, and, oh, by the way, we don't think a woman should be coaching a boys' team in the first place. I had a different perspective.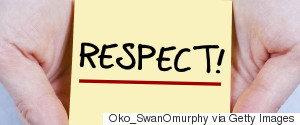 According to some of my friends who are athletes in Special Olympics, when they hear the word 'retard' being used in that context, they feel hurt, anger, sadness, disgust -- and I even heard "It's like a knife cutting into my heart."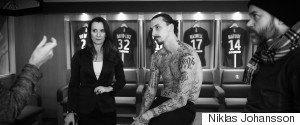 Underneath his shirt when the Paris Saint-German football club played against Caen at Parc des Princes, Zlatan had tattooed fifty names -- names of people he'd never met, but who were very special to him.
Laureus Sport for Good Foundation USA is aiming to achieve collective impact in the sport for development sector through its Model City Initiative, which launched last year in New Orleans.
Days from recognizing his lifelong dream of playing in the NBA, it came to an abrupt end. Austin made the emotional decision to forgo a basketball career. Unfortunately there was no other choice.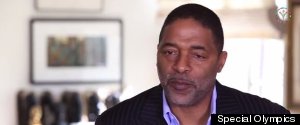 The journey to get here and compete is your first victory. And if you do compete and do the best that you can do, whenever you cross the finish line, you will be a champion.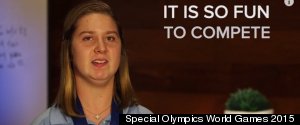 I was born with cerebral palsy because I did not get oxygen for five minutes at birth. When I was just a few days old, the doctors told my parents that there was a very good chance that I would never sit up or swallow. The doctors were wrong.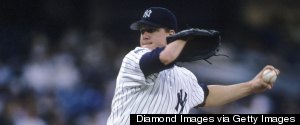 Like every kid, I had a dream growing up. Mine was to be a baseball player. To many around me, because of my right arm, it was an impossible dream.