You've seen them all over the web, and you want in! Visual content has proven itself worthy over and over again.
Abdullahi Muhammed isn't a stranger to adversity. In fact, his story starts with an experience that would have claimed the lives of he and his family, had they not left their home in Kano State, Nigeria just before rioters ambushed the premises.
Raising a child who is defiant is not easy. They can be more challenging, confrontational and disobedient than their peers. But they're also highly intelligent, sensitive and curious. They want to know "why." They can thrive on independence and responsibility.
In 2016, Americans will be spending more than $21 billion on Mother's Day! That's 3.4 percent more than we did last year.
It looks like life coaching is indeed effective, but only you can be the judge of coaching through your own experience. Most coaches offer a free consultation to get started. It might be impossible to find out until you speak to a coach.
They're watching you. You can feel several sets of eyes on you - watching and waiting for your next move. Your child has just started screaming, and...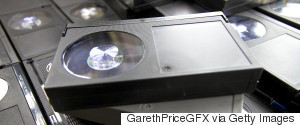 Content marketing is much more than just churning out articles. Creating branded content that optimizes audience engagement and ultimately converts viewers into customers also involves using the right format and channels. And the content can't just be okay; it must be spectacular.
Rawhide Boys Ranch, a Wisconsin-based 501(c)(3) nonprofit organization serving at-risk youth, has garnered soaring viewership for its infographic camp...
When a situation is getting heated with your child, a script that has been spoken many times before may threaten to come out of your mouth.
It's no secret that remote work arrangements have become more prevalent over the last decade. These scenarios range from employees working from home o...