Are we meant to resign ourselves to live out the second half of our lives as though we're holed up in a convent? No! Just because you've reached a certain age, it doesn't mean you no longer have a need for good sex in your life.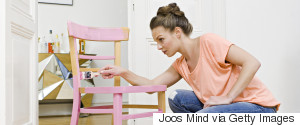 This post was written by Tara Mastroeni and originally appeared on Pixable....
It's not in your head: Menopausal memory loss is real.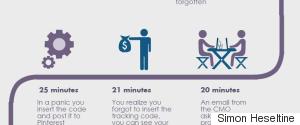 Recent findings from surveys of social media agencies have revealed shocking information about what happens in the one hour after posting a "what happens in the one hour after" infographic.
Once you know the rules of the game and understand your rewards program, you can start racking up the rewards. You'll want to pay close attention to your rewards statement that you should receive every month along with your bill.
Are you experiencing your own internal heat wave? Do you wake up at least once during the night in a sweat? Do you have to get out of bed, towel off, change clothes and then try to get back to sleep, only to experience a repeat performance?
Creating an infographic is no simple task. A lot of time and resources go into the data research and design of a good infographic, but not always into figuring what happened after publishing it on the Internet.
Are you Sleepless in Seattle? Does Disney's Sleeping Beauty make you hostile? Does the sight of a blissfully snoozing infant make you weep? Do memories of teenage sleepathons that last 12 hours make you misty with nostalgia? Take heart, you've got a lot of company.
That mobile is the new buzzword is no surprise. News and content consumers want their regular fixes on the go, everywhere, all the time, and newspapers are having a hard time keeping up. So the Innovations report offers papers the following advice to jump on the mobile train before it leaves the station.
Infographics are your opportunity to convey complex ideas and information in a simple and easily digestible manner. Simply put, our brains love visual information. Infographics can make your marketing and advertising stand out in the crowded world of visual content.