We are today faced with a grave danger posed by the rise of the machines. Between today and 2022, according to different but converging estimates, one supercomputer somewhere in a civilian lab will reach the theoretical calculation power of the human brain.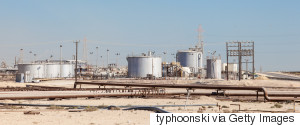 As the Gulf region experiences plunges in oil prices, new goods and services are needed to diversify the economy beyond hydrocarbon production. Now is the time for both government and corporate entrepreneurship responsibility.
On Saturday, February 6, Teach For America founder and current CEO of Teach For All, Wendy Kopp, spoke to more than 15,000 Teach For America alumni, corps members, staff, and supporters at TFA's 25th Anniversary Summit in Washington, DC.
If you feel like you're overworked, overtired and that no matter how much work you do, nothing really changes, you're in the same boat as most of the ...
The Swiss mountain town of Davos has gone quiet. About a fortnight ago, however, it was abuzz with talk of the fourth industrial revolution: Robots, 3D-printed human organs, driverless cars. Soon it will be time to turn to another global confab, to celebrate India's preparations to embrace the first industrial revolution.
When it is becoming clear that creativity and innovation are the benchmarks of the new global knowledge economy, California, and San Diego in particular, has been reinventing its systems of education.
That's the Lebanese daily Al-Akhbar's headline for an article on the country's Press Syndicate that hosted this week's launch of a media ethics charte...
Innovation was the buzzword of the World Economic Forum. Not only was it used by political and business leaders alike. But, also pivotal leaders in the development sector as well.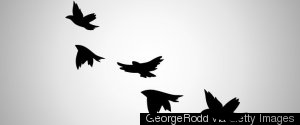 If Jeff Bezos, the billionaire CEO of Amazon, has his way, thousands of drones could soon be hurtling through the airspace above our heads, delivering millions of packages to Amazon's customers. Instead of having to wait the eternity of a day to receive their orders, consumers could get them in 30 minutes, or less.
Innovation thought leaders and industry experts emphatically harp that if you want to stay afloat (and ultimately thrive) in today's hyper-competitive business environment, innovation is not optional--it's absolutely imperative for survival and success.