Most research out there tells people that they're being observed. Heck, most research out there goes and blatantly asks people why they make the decisions they make.
The good news is that we're uniquely poised to achieve dramatic progress toward many of the ambitious targets of SDG3. Right now, we have a once-in-human-history opportunity to achieve what we are calling a "grand convergence" in global health.
In a knowledge sharing and hyper-connected economy, where on-demand services are fueling business growth and customer advocacy, companies must differentiate with faster, smarter, proactive and personalized service.
If you really must copy something, don't institute the exact idea. Create something brilliant that is 3 − 5 steps beyond the original idea! Playing leapfrog is way more fun!
At the intersection of arduous and repeatable, there are bound to be robots (or, at the very least, great machines.)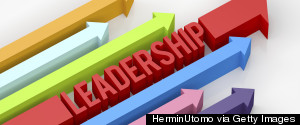 How do you know the difference between bosses and leaders? By ages five and six, you can tell the difference. These are ages when developmentally empathy should be coming into play.
Richard discussed how New York City's rejection of Columbia University in the competition to build a new technology campus was a real wake up call. Kathryn shared the painful lessons she learned when her first startup fell apart.
Nobody will hand you the key to liberating your mind. But most suffering stems from not realizing you were always in control.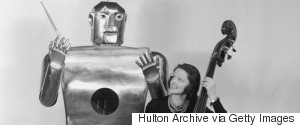 Yo-Yo Ma's remarkable sounds emerge from a collaboration between him and his cello. We choose to view his contributions as more important. We don't view Yo-Yo Ma as mere facilitator of sounds produced by the cello. There's nothing that prevents us from granting the same kind of recognition to humans whose jobs require them to collaborate with computers.
One of Jobs' early realizations, and not unique to him, was that technology and computing was not going away and that it was just a matter of time before individuals in addition to larger companies would catch onto the excitement of it.