Nature and nurture together shape successful entrepreneurs. And it's possible to balance work and family when doing a startup. Family relationships i...
Humans, sadly, are far harder to program or improve because our systems are not software. Let's admit it. The data continue to mount. Let the robots drive, please, and help more of us arrive alive.
In 1920, Czech author Karel Čapek wrote a play about mechanical men replacing human workers in factories. The play, Rossumovi Univerzální Roboti ("Rossum's Universal Robots") gave us the word "robot," and we've been worrying about robots taking our jobs ever since.
In the biennial event, teams composed of college students from across the globe design, assemble and operate solar-powered homes. Students strive to create structures that are attractive, effective and energy-efficient.
Have you ever felt stuck when coming up with an idea? Maybe you need a business idea, or an article idea, or an idea to help you solve a problem. And you feel like your idea well has run dry. Try these five tips to become a true idea machine:
If you can create a new company from whole cloth in such time, there's no reason why you can't change an existing business in one day. That's because change doesn't have to be an involved process.
A few weeks ago I was the Master of Ceremonies on a leadership conference on engagement and change in Oslo. One of the keynote speakers was Daniel Walker, CEO of Human Revolution Studios and Steve Jobs' Chief Talent Officer at Apple between 2000-2005.
Drawing is definitely one of these activities that we can intimately relate to. It is often seen as an indicator of intelligence that we can trace from prehistoric times. When there is a drawing on a rock or a cave wall, we immediately know that intelligent humans created it.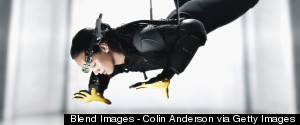 If you are the one being disrupted, it no doubt feels that way, even as the rest of us are enjoying the spoils of reading or riding anytime, anywhere. One of the best ways to cope with, and even harness the forces of mass disruption, is to become the agent of your own disruption -- to disrupt yourself.
Innovation is a word that is thrown around a lot. We live in an innovation economy. The company is very innovative. Innovation is the key to our future. But we're not always a society that supports innovation.