Design negotiates between technology, policy, systems and users. It has become a universal medium for expressing ideas, raising fundamental questions and addressing social challenges.
For lovers of exponential thinking, the best place on Earth - and so by default the solar system - to immerse yourself in such ideas might be Silicon ...
Open Space is a project space that strives to facilitate new, emerging and innovative makers, artists and cultural enthusiasts. The pop up will feature a range of makers whose crafts include everything from handmade and vintage fashion, to metalsmiths, to photography and fine art, to food and music.
Meet Joyce. She's a hairdresser. She has a newborn baby. She believes "breastfeeding is its right." But sadly, that instinctive maternal belief isn't supported by the day-to-day reality of her life. Because there is another thing about Joyce: she lives in urban Kenya.
Think you've seen it all? Here are 10 genius ideas your guests will never see coming.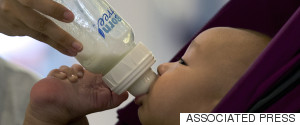 NASA deserves a lot of thanks. The space program is the reason we've put satellites in the sky, landed on the moon, and seen Armageddon. But in the constant quest to dominate the stars, the agency has also ended up creating tools and technologies with applications right here on Earth. In fact, you're probably using some of them right now...
Among Steve Job's top 10 favorite books, there is only one business book on innovation. It is by Clayton Christensen. All this happened for Clayton in his 40's/50's! Here is his story.
President Obama's trip to Kenya this week kicked off at the Global Entrepreneurship Summit, where he joined leading figures from across the continent ...
Lighthouses once guided ships to safe harbors, but in education, policies limited to finding and celebrating lighthouse schools are less likely to improve outcomes more broadly. They may lead policy in a good direction, but they may just as likely guide us onto the rocks.
Conversations about innovation are everywhere: in magazines and newspapers, conference rooms and coffee shops.