All businesses have hierarchies, of course - without order, there is chaos. But some hierarchies are more rigid than others. The danger for employees stuck in stricter environments is that they actually become accustomed to not speaking up.
Diversity is a concept that persists in the daily lexicon of the press and in the narrative of organizations. A concept akin to a green ant -- gently nipping away at the top layers of the skin and trying its very best to get to the core!
Although society seems to be shifting to accommodate the professional woman who also has a family, we still have a ways to go in engendering workplace cultures that value work-life balance.
It seems that companies are tossing around the innovative word like it's a piece of candy to be chewed on and enjoyed because it tastes so sweet. Maybe some companies can innovate that way and actually benefit from the process. However, I am not quite so sure the innovation process works that way.
Hiding behind the price tag is budget gimmickry at best. If those tax provisions were spending programs, most would be automatically extended without the need to "pay for" them.
Being an entrepreneur demands having a great deal of reverence for the history of your industry of choice, that much is obvious, but it also requires that you know when it's acceptable to break with tradition and try something new.
"A little bit of the right info, just a little beforehand, is more valuable than all the info in the world, 6 months after the fact." - @Vivek What d...
"This year I am giving the gift of travel. I am taking my family to Thailand with a quick trip tagged on to Hong Kong. Travel is how I learn and I am able to come back to the restaurant feeling inspired.
It's simple: "The only way of living in a free society is to feel that you have the right to say and do stuff." Said Salman Rushdie. Go figure. Let truth and falsehood grapple. How do we know what is right if we don't know wrong and the case that is made for wrong. Ideas may be distasteful and deeply disagreeable, but we cannot airbrush and disappear that and those people that we disagree with.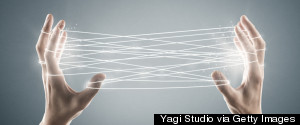 Often when I hear people talk about how to develop a culture of innovation, the keys proposed are passion, autonomy, collaboration and trust (PACT). Passion, in particular, has become the darling of hiring managers