Sub-Saharan Africa contains 10 of the most fertile countries in the world. By 2050, the region's population is estimated to grow from 900 Million People to 2.1 Billion.
This morning I was walking on the sea shore on the outskirts of Rome, in the city of Ostia, where I find some time to relax and recharge my batteries.
The Shake Shack IPO has received an extraordinary amount of attention today, not to mention analysis of what it means for the food industry, investors, etc. But one little-known aspect of the deal that's been entirely overlooked may have the longest-term implications of all -- not just for food but for philanthropy.
Alongside the thousands of free apps going into schools, there has also developed an entirely different approach to technology, one that integrates technology with teacher lessons and provides teachers with extensive professional development and coaching.
Co-authored by Francine Madera, MADERA inc. Access to information has changed dramatically in the past 2,200 years, yet the basic structure and fun...
Coming out of the marketing industry, Lazerow offers marketers advice on how to connect with customers in a whole new way by rethinking what marketing really means based on data, analytics and the evolutions of expectations on the part of brands and their customers.
Those who have challenged this in the past instigated social progress, political recourse and cultural revolutions -- all phenomenons rooted in change, outlined to disrupt the norm and drenched in risk -- risk we can't afford to take.
We all know that innovation is easy to talk about, hard to deliver. But what it takes to move from hype, to execution, to real results comes down to just four basic practices.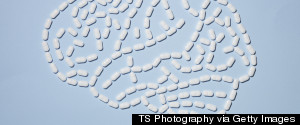 The first computers were free-standing machines. Later, we learned how to hook them up and the result was an enormous increase in computing power. A parallel shift in our notion of selfhood is called for. The current default self, subscribed to by most people most of the time, is a stand-alone model. The new default self, to be posited in this essay, is more like a computer network.
Today, in the data-driven era of digitalization with outsourcing, the cloud, and consumerized IT, the CIO can potentially influence the organization more than ever.