In roughly the last 15 years, the same time period as the MDGs, we've also seen the growth of the biggest advances in the fight against poverty, the power of good science. A year after a microloan program starts in a village, are the people there making more money than a similar village without the program? (Not as expected it turns out). Does giving cash grants which don't have to be repaid improve food security in Kenya? (Yes, significantly).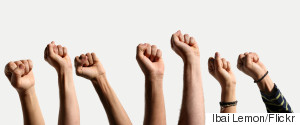 We can no longer afford to leave young people behind. It is time to make the humanitarian system work for young people by engaging them, addressing the particular risk factors they face, and maximizing their ability to drive a local response.
As the last 15 years show, breaking this cycle of poor health and poverty is within our reach. Our task now is to identify, develop and scale up the next wave of health innovations -- new solutions that are affordable, accessible and effective in low-resource settings and that empower families and communities to transform their own health and economic futures.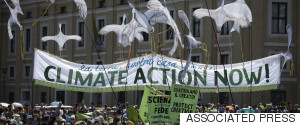 When it comes to climate change we are winning battles but losing the war. If we want to change our trajectory and solve a problem as complex as this, breakthrough innovation -- in technology, business, governance, finance, and civil society -- is essential.
The job of the innovator is rarely easy. But a few of these could have been easily avoided using the simple mantra: "If it's not broken, don't fix it".
A few weeks ago, I went to Asheville for a 4-day cycling trip. I'm not a particularly good planner, and I'm terrible at thinking through itineraries in advance. My planning for this trip was similar to my planning for every other trip I take: a few days before the trip, or even once I land, I search TripAdvisor, Yelp and Google to make an itinerary.
The Luddites were producers, crafts people, makers and tinkerers. The word luddite might be used negatively by the tech-savvy among us - but like the 19th century activists, we need to start thinking about our labour and makers rights in the new biotechnological era.
Performance management is most effective when organizations stick to best practices in program implementation, identify rigorous outcomes, and make those outcomes the focus of the intervention. These principles may seem obvious, but they rarely guide actual performance.
The fear of losing what you have worked hard for can paralyse you into not even thinking about the future. Yet there comes a point when you start to become ineffective in a life you don't love. The cracks start to appear. If you're employed, you start being over looked, or worse, you start to be a drag to be around.
September 8 is International Literacy Day. Even though Google's recent restructuring has nothing to do with literacy, it is a curious fact that the parent company that Larry Page and Sergey Brin created, is called, Alphabet. As Larry wrote in his blog, speaking for Sergey and himself: