Whether it is because of diseconomies of scale, monopoly power or simple complacency it is widely accepted that it is start-ups that are the real source of innovation and technological progress in our economies.
The risk of failure accompanies the pursuit of success in any venture, and it's up to the champion of the business to take ownership and to drive innovation. But, what does it mean to truly take ownership?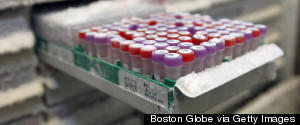 Universities are positioned as institutions devoted to the research and discovery of innovations for the benefit of the public that supports them.
Innovation happens in whitespaces, at the edge of disciplines. In these places, creative thinkers, leaders, and experimenters don't encounter the expected resistance to new ideas.
A wave of ethical discussions and admonitions recently appeared after Chinese scientists reported successfully editing an embryo's DNA.
The Oppi Festival pops up at Leman Manhattan School in NYC on May 15 and 16. When Quincy Jones was chosen to produce "W...
The bottom line: If you can adopt the mindset of what matters to your customers and how you can empower them, then the rest will follow.
If you have ever doubted that the mother of invention is necessity, then look no further than Pakistan. Pakistan has struggled to provide opportunities to its people for decades. But the country is turning the tide.
A Student's Perspective: Not Taking a Risk, Risks My Future: (Part 2 of a 2-part series on the 'Workforce of the Future') Success in life can be vie...
Thibault was driven to solve a very personal problem -- he grew up in a deaf family, the only one who could hear. His team project was to provide automated aids for the hearing impaired.