As a serial entrepreneur and now EVP of Innovation at RingCentral, I'm always interested in how companies generate and maintain innovation. Innovating means disrupting -- challenging the status quo even for very successful products.
It's surreal to be in the south during this time in history. The hot, humid muggy Mississippi weather today was interrupted momentarily by a ferocious thunderstorm that flashed and rumbled over the Capital City, dumping buckets of warm rain in its hurry to race through the region.
David Cohen started as a software programmer at age 13 and since then he has had only one job interview. Cohen started three startups and now is the f...
I've been working with large companies and the U.S. government to help them innovate faster -- not just kind of fast, but 10x the number of initiatives in 1/5 the time. A 50x speedup kind of fast.
Here is how it goes down. You turn the corner and the big boss (who never uses the product or speaks with customers) says "I have a great new idea for a feature."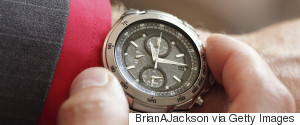 For the leap second invites us to reflect on how we spend time. It gives us an opportunity to make every second count. And it invites us consider what we -- individually and collectively -- could accomplish with just one second of focused intention.
In 2007, Kenton Lee was living and working in Nairobi, Kenya when he noticed just how many children in the community were either shoeless or wearing shoes that didn't fit their feet.
Following the report's lead, Innovation: An American Imperative urges Congress to renew the federal commitment to scientific discovery, make permanent a strengthened federal tax credit for research and development and take further steps to keep the United States at the forefront of innovation.
How many times have you said to yourself, "Why didn't I think of that?" We constantly hear about amazing ideas changing the lives around us. Some ideas are "half-baked," never to see the light of day; others are brewing with promise, waiting to be born into reality.
AI has already nearly infiltrated every aspect of our daily lives. We consult Siri, the intelligent personal assistant developed by Apple, enjoy multi-player games on our Xbox, or appreciate the personalised film recommendations on Netflix.