The question for higher education isn't how to create better employees, but how to open and transform people to more clearly see the possibilities they can create. From a global perspective, we must be prepared to look at the world with fresh eyes, to start seeing challenges as opportunities and be prepared to abandon solutions that no longer offer value in this new landscape.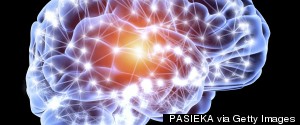 You might be surprised at how much of the 7-Secret advice is counter to how people live and work. In truth, the frenetic, distracted way we live in 21st century America is not conducive to good brain health or performance.
How well do you know yourself? Do you know your weaknesses as well as you know your strengths? Having deep self-awareness about your own shortcomings isn't just important when working collaboratively in any organization -- it's essential.
With few significant legislative achievements for science and innovation in the 113th Congress, we look to the new Congress to fuel the momentum needed for medical progress, summoning the political will necessary to speed scientific discovery and drug development.
Everyone loves coming up with solutions that make positive change in the world, but sometimes they are a mirage. You come up with a solution and drive toward it like a sparkling lake in the desert, only to find it evaporate as you close in on the actual problem that needs solving.
Here are my predictions for 2015, which focus on the upcoming challenges of "BYOIoT" in the work place, securing the connected vehicle and the opportunities for everything from healthcare to the supply chain.
The empowering rise of the do-it-yourself Maker Movement has found fertile ground in higher education, cultivating a vibrant community who believe in the effectiveness of learning through doing, sharing and mentoring, playing, exploring, and risk-taking.
Customers have always been the compass of how successful businesses operate; business exists to serve the customer - it always has and it always will....
SIAL Paris is a show not to be missed for trendspotters, off-the-beaten path media, food buyers and brokers and food producers.