In the perfect world, we would rely on a few apps and tools for spreading the word about our company, and that would bring enough attention by itself, but the reality is that we do need to be creative, and innovative when it comes to putting marketing tools to the test.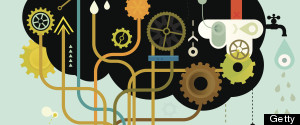 If so, here are 10 actions you can take to dislodge your organization from its conventional thinking rut.
Before you begin, your presentation, remember; go slow and leave room for your boss to ask questions. Sometimes silence and pausing can be very effective. That means thinking is happening.
States are generally slow to enact new laws in the face of new technology. Hence many of states find themselves applying existing sales tax laws, developed for brick-and-mortar transactions, to emerging technology transactions (i.e. cloud computing).
From its earliest days, innovation has been the lifeblood of the American economy. When Americans face problems, they innovate to find solutions. Innovation is how America solves problems. We need to find every way we can to help innovators solve the serious problems we face in education.
Technology has changed, the buyer and the buyer's journey has changed, the marketing funnel is no longer deterministic and all of this disruption is challenging chief technologists, sales leaders and marketing executives like never before.
Strategy, marketing and innovation teams have one job: To grow the top line (revenues) and bottom line (profit) of the business. CSR teams, on the other hand, are usually in the business of reducing negative impacts, which can often reduce profit too.
Though studies show design to be vital to startups - it probably only changes the probabilities for success by a dozen percentage points and although AirBnB and Fisker Automotive both leverage design sublimely, it still takes startup experience to succeed.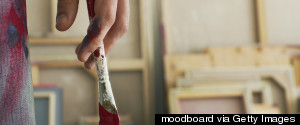 What if the nature of the employee's job is to be creative and innovative? This requires that an employee be willing to take risks and make mistakes. Should you still manage that employee closely? Should you still tell him what to do and how to do it? Should you still monitor, measure and document?
The Playable City Award asks us to imagine how we might use these same technologies to make our cities more liveable, hopeful and collaborative. In order to fully explore the possibilities, it is vital we listen and share these questions with people across the world.