Those who have challenged this in the past instigated social progress, political recourse and cultural revolutions -- all phenomenons rooted in change, outlined to disrupt the norm and drenched in risk -- risk we can't afford to take.
We all know that innovation is easy to talk about, hard to deliver. But what it takes to move from hype, to execution, to real results comes down to just four basic practices.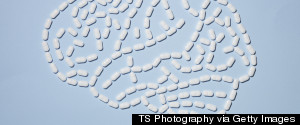 The first computers were free-standing machines. Later, we learned how to hook them up and the result was an enormous increase in computing power. A parallel shift in our notion of selfhood is called for. The current default self, subscribed to by most people most of the time, is a stand-alone model. The new default self, to be posited in this essay, is more like a computer network.
Today, in the data-driven era of digitalization with outsourcing, the cloud, and consumerized IT, the CIO can potentially influence the organization more than ever.
Are you dealing with a major problem for which you can't imagine a solution and feel like giving up? It may be that you are looking at your crisis in a way that's preventing your opportunities from emerging.
Most people do not associate innovation and the notion of a lean startup with government, but former Chief Technology Officer (CTO) of the United States Aneesh Chopra shares his insights about data and how government data can be a force of positive change to enable the private sector for the benefit of everyone.
Being an innovator, a disrupter, within your area of expertise, knowledge or ideation is not just about that a-ha moment. It's about capitalizing on it. It's about realizing the value of what you hold in your head or your hands and making it all happen.
Just as with cholera and scurvy, today's business leaders need to embrace new ways of doing business in order to survive.
What about artificial sexual partners who actually look and behave like humans? We will fall in love with them, like Caleb or Pygmalion.
While Washington state lawmakers' bold pragmatism promises to help their environment and their economy, the new Congress in Washington, D.C., seems hell-bent on pushing legislation that will strip away our environmental protections, continue to ignore the threats of climate change and keep us addicted to dirty fossil fuels.