That's the Lebanese daily Al-Akhbar's headline for an article on the country's Press Syndicate that hosted this week's launch of a media ethics charte...
Innovation was the buzzword of the World Economic Forum. Not only was it used by political and business leaders alike. But, also pivotal leaders in the development sector as well.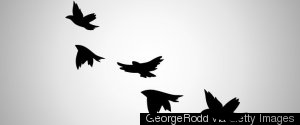 If Jeff Bezos, the billionaire CEO of Amazon, has his way, thousands of drones could soon be hurtling through the airspace above our heads, delivering millions of packages to Amazon's customers. Instead of having to wait the eternity of a day to receive their orders, consumers could get them in 30 minutes, or less.
Innovation thought leaders and industry experts emphatically harp that if you want to stay afloat (and ultimately thrive) in today's hyper-competitive business environment, innovation is not optional--it's absolutely imperative for survival and success.
The food system is an essential part our lives in many respects. It is a very complex, integrated network that comprises not only supply chains of big companies, but also the institutions, the businesses and the people involved in the production, consumption, and distribution of the food we need to live healthy and productive lives.
Driverless cars are undoubtedly big news, and the UK is aiming to ensure it stays at the forefront with the announcement of eight new projects receiving a total of £20 million in funding to develop various driverless technologies.
Last week, we announced the launch of the second Startup in Residence (STIR) program for entrepreneurs to work with San Francisco, Oakland, San Leandro and West Sacramento to develop technology-based solutions that address challenges facing local government.
To meet the demands of a century defined by rapid change, it is my belief that ADL transform itself into a learning organization, one capable of continuous reinvention. In short, an organization that thrives on innovation.
We've all heard the story about the tortoise and the hare. How against the odds the tortoise beats the hare in a race. You have to hand it to the tor...
When I returned from the Consumer Electronics Show a few weeks ago, everyone wanted to know what was hot this year. I get that same question every year following CES and once again I rattled off the usual hot categories of virtual reality, 3D printing, robotics and drones.