Your mobile phone can save a thousand lives. And now, through Developers Doing Development, Michael Henderson and Scott Akers are using SMS automation to combat issues of infrastructure and disease.
Technology is a pathway to knowledge, and it is knowledge that will ultimately curb extremism and promote pluralism in the region.
We all marvel at the creativity of children because they are full of energy, uninhibited and inquisitive. When they draw, the worlds they invent ma...
To be competitive, firms need to streamline processes, raise productivity and meet targets. Yet real innovations often demand a little time dawdling in the slow lane, thinking rather than ticking boxes.
Data are the foundation of marketing in a digital world. Digital transformation of business processes provides CMOs with the ability to measure result...
Part of innovating is stopping things now so can you make the room to do new things. Stop planning and start acting.
"EUREKA!!!!... I Have Found It!!!" The word "eureka" as an exclamation (and its meaning from the Greek) is attributed to Archimedes, who, according...
A major theme at this year's event was corporate wellness and how employees - a company's most important asset - could be better taken care of by businesses. Many exhibitors at the Congress were on hand to demonstrate some aspect of corporate wellness from fitness initiatives to technology-enabled programmes.
Only a renaissance man can manage a fully functioning farm, practice emergency response, teach at one of the most prestigious universities in the world, and also serve as CIO of one of the top hospital in the world.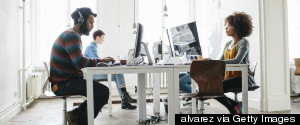 Too bad the term "socialism" was appropriated by Karl Marx, because it would be an apt description of today's emerging social economy. The social media revolution is transforming the way we create wealth, work, learn, play, raise our children, and probably even the way we think.