By: Joe McGauley @jwmcgauley ...
By: Daniel Genis Credit: Cole Saladino/Thrillist (edited) HACK...
Once you master the following techniques, you'll notice that when you are actually physically hungry, your cravings will lean toward healthy foods more often than they will junk foods!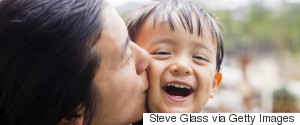 Why stress out and struggle with New Year's resolutions that are impossible to keep? Put your time to better use by relying on handy parenting hacks that make everyday life simpler and more productive with little or no effort.
By: Wil Fulton @wilfulton ...
Over the past 31 years of my life, I've learned a lot through my experiences.