Hopefully they'll make your life a little easier, too.
Beyond using them to transport TSA-approved liquids or bury your phone at the beach, Ziploc bags can mean the difference between a fun surprise rainstorm and the heartbreaking realization that your phone and passport are hopelessly waterlogged.
Americans trash about 150,000 tons of eggshells each and every year! Things would be different if everyone knew that you can actually use eggshells for a variety of tasks both in and around the house.
Pro tip: If you want to get your spouse to change the sheets, then marry a person with super sensitive skin and eat toast in bed.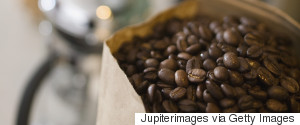 Everyone with taste buds and a brain loves the hair-raising caffeine fix and mouthwatering flavor of a hot cup of joe -- it's biologically really hard not to. But there's more you can do with it besides just pouring it down your face-hole.
Set a limit to how many hours that you will drive that day and stick to it - I will only drive 10-12 hours a day maximum during winter hours and 12-14 during summer (More daylight. I don't care for driving alone at night) Even if I make better time than expected, I will not drive any farther in a single day.