I am excited about the new recommendations simply because they indirectly acknowledge a simple fact. We are all unique -- not one of us mirrors the chemistry, the biology, the genetics or the lifestyle of our sisters.
This reluctance to actively consider something that causes cognitive dissonance or necessitates reappraisal of our actions is reprehensible. This reluctance is the death knell of countless species and ecosystems on Earth that we have come to love and are loathe to imagine the world without.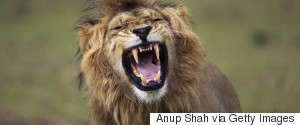 The mission of the Unjunk Yourself videos is to take some of the messages about health passed around among concerned adults and convert them into a medium that is of, by, and for kids themselves.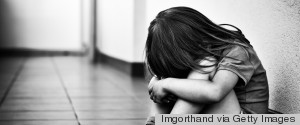 For those Americans who have been materially successful, it may seem like everyone else simply chose not to follow the same path, but the reality is that most Americans don't know how to find that path.
It was the tweet that started it all: When you flip a picture of bats hanging upside down they become exceptionally sassier. #truestory pic.twitter.c...
As she scraped cold dirt from the remains of an extinct bison, Pam Groves wrinkled her nose at a rotten-egg smell wafting from gristle that still clun...
As many know, the ASPCA works tirelessly across the country to protect dogs, cats and horses. What some might not know is that we also help many other types of animals, in part by supporting other organizations through our grants program.
We are part of a process, not its goal or final state. Just a branch point, a distal twig, on a continuously branching limb of the tree of life. Some may feel this perspective diminishes us. I don't.
What if we really allowed ourselves to enjoy life, to laugh more -- and to see more inspirational movies? What if we took some time off, even if it is just two hours to enjoy a children's movie? What could be wrong with that?
Climate change is messing with mammals. Among other things, it is shifting their geographical ranges, changing their behavior (or, as scientists call it, their phenology), and causing disruptions up and down the food chain.
The author of Elephants on the Edge: What Animals Teach Us About Humanity examines new findings from primatology and neurobiology.
I didn't spend a night at the museum for two good reasons: It closed at 5:45 p.m. and I am not, for better or for worse, Ben Stiller.
Despite mounting evidence that such sonar can kill and seriously injure marine mammals, the Navy refused to comply with the National Environmental Policy Act.