Here is a video containing some of the questions we have received for our Mashup. Check them out and send us yours.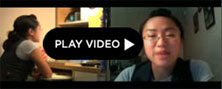 Today, we're excited to announce a new way for you to submit questions to the HuffPost Candidate Mashup: through your MySpace profile.
The Huffington Post -- in partnership with Yahoo! and Slate -- is really happy to announce that we now have a date for the first-ever online-only presidential candidate mashup. The event is set for September 12.