Our Campaign Mashup video is now available for you to remix however you please. Maybe you'll come up with the next online sensation.
Cheesy softballs or predictable check the box-type questions about the existing No Child Left Behind law do little to inform us of what these candidates plan to do about the crisis in America's schools.
Here is a video containing some of the questions we have received for our Mashup. Check them out and send us yours.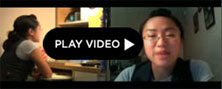 Today, we're excited to announce a new way for you to submit questions to the HuffPost Candidate Mashup: through your MySpace profile.
The Huffington Post -- in partnership with Yahoo! and Slate -- is really happy to announce that we now have a date for the first-ever online-only presidential candidate mashup. The event is set for September 12.