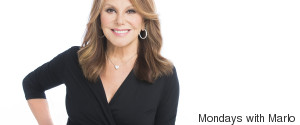 Maybe it's the Girl Scout in me, but I always like to be prepared. So when I went to my doctor recently for a routine mammogram, I came armed with the latest statistics.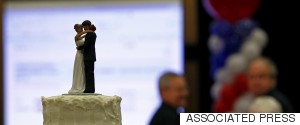 What's in a name? That concept has been buzzing in my head a lot lately, especially now that we're deep into wedding season.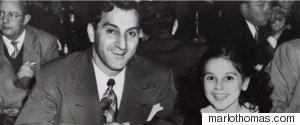 It's hard to believe that it's been 24 years since I picked out a Father's Day card. I always enjoyed that ritual of choosing just the right one--funny or loving--that I knew my dad would enjoy.
Executive Editor, Jill Abramson, is a front page story herself: After 160 years of men filling that prestigious post, Abramson broke the glass ceiling in 2011 with her landmark appointment, having spent her 35-year career at the Times and elsewhere as an investigative reporter, editor, bureau chief and Managing Editor.
When it comes to New Year's resolutions, many of us get caught up in the spirit of starting fresh, wiping the slate clean and ringing in a new year with a new attitude. The types of promises we make to ourselves run the gamut -- from small, everyday goals like exercising more or eating a healthier diet, to major, sweeping plans to better our lives and our inner selves.
The holidays are the perfect time of year to gather with our loved ones, flip through favorite family photo albums and reflect on cherished memories. In my home, it would be nearly impossible to find a photo from the best years of my life without my husband, Phil, right by my side.
Hard to believe now, but 45 years ago my character, Ann Marie, was the only girl in town. In this season's television lineup, there are nearly a dozen new shows starring bright, funny young women.
This week, I had the privilege of sitting down with three remarkable young women who all had parents who died in the north tower of the World Trade Center on September 11, 2001. Here is what I learned.
When I heard Strauss-Kahn's charges were being dismissed, all I could think of was a picture I saw in the paper last spring of a proud army of hotel maids in their grey uniforms gathered outside the courthouse where he was being arraigned, to at last make their voices heard.
Just so you know, despite her historic achievements as a feminist icon, as a girlfriend, Gloria Steinem is every bit as real as you and me.
Lucille Ball, whose 100th birthday we celebrate this weekend, made us laugh for 50 years. And all I can think of is... it wasn't enough.
It seems like a good time to take stock of how far women have come in this world. From my vantage point, I can't think of a more exciting time to be a woman: We've finally reached our era of great expectations.
You know that moment we all look forward to at a wedding when the bride comes down the aisle and, for the first time, we get to see that beautiful white dress? Well, it's even more magical when there are two white dresses.
"I don't know which one of you I'd like to f**k first." With those words, a long and beautiful friendship was forged between me and Gloria Steinem. Let me explain.