Seeing him always took my breath away. I had never felt such passion or chemistry or such a profound connection with anyone.
Coach, your words of advice, "Arrive on time, prepared and ready to deliver a best effort," were met with an eager-to-please attitude from my 10-year-old son. When other young players neglected to demonstrate this same courtesy, your actions spoke louder than your words.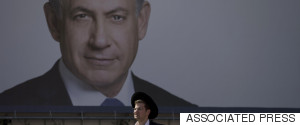 AMMAN -- The Israeli electorate had a choice to make. By reelecting a leader who publicly reneged on his commitments to peace and a two-state solution, they voted against peace.
Men age like a fine wine. It takes awhile, a long while in fact, for a man to mature. When a woman finally meets a 'real' man, she's very very happy because she has waited so damn long for those sour boy grapes to mature into a luscious, velvety viral gentleman.