I've heard that when you have a newborn, the days are hard, the nights are long, and the exhaustion is unbearable. I won't deny any of that. But I'll ...
You're such a super mom. I really don't know how you are able to work on this project, write a blog, and be a full time parent all at the same time. ...
We all get judged. We all get criticized. We get enough flack about our personal decisions from those who are not mothers. So this mum advocates that we all be educated, supported and empowered to make the decisions we think are best for our families.
Isn't the fact that my daughter got to school prepared and on time the most important thing?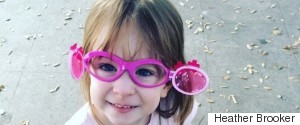 Every parent who's been through this stage knows just how hard the emotional roller coaster can be. But there were also many wonderful things that came out of this year. So as I'm preparing to welcome my Threenager, I do hope some of my 2 year old lingers a little longer.
Thank you God, for the sweetness of pure stillness, of wantless wholeness, the unquestionable home of Truth that celebrates itself in the bottomless depths of my own heart.
How do women measure success? Is it by mothering and having a career? How do they carry out both forms of work to their satisfaction? What helps? What...