I am a busy mom of three, and I need what I have. I am going to share my tips and tricks to help you on your busy mom personal journey: I promise you, you don't even have to learn how to use belts to accessorize.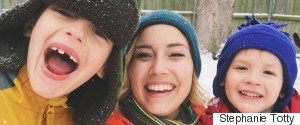 Sometimes the selfies are silly. Sometimes the selfies are sweet. Sometimes the selfies are vain. But regardless of what the selfies are, they are always me. My selfies are a constant reminder to me (and to my loved ones) that I'm not just seeing our life together, but that I'm part of it, too.
The moment you were conceived, you made me a mom. But as you started to grow, I grew too... and you made me more than a mom.
I'm going to say the thing that moms aren't supposed to say. My kids eat chicken nuggets for dinner. Frequently. And... I'm cool with it.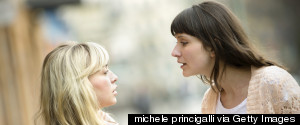 I care about who you are, how we relate to one another, and what motivates you. I care about what matters, and I really don't care about the rest.
On one worksheet, the students were supposed to use the vocabulary words they had studied in a sentence. My daughter, however, chose to write a sentence on her own, using none of the required words. The sentence stopped me in my tracks.
Recently, I was asked if it would be appropriate for a man to buy his wife a Mother's Day gift even after the loss of their unborn child.