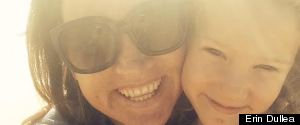 I wish I could give my daughter a cheat sheet so that I might spare her any experience that might dim her magnificent light. But this is her story -- heartbreaks, failures, lessons and all. And those will be her guides -- her messengers.
When Owen is afraid, he comes to me. And I want him to feel like he can always do that, whether he's 7 or 27.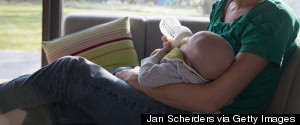 This Tower of (breastfeeding) Babble has reached a fever pitch. It's time for it to come down. Pick up your axe and start chopping. And next time someone asks, simply tell them, "You don't need to know why I don't breastfeed. Because it shouldn't matter."
Making the real-life transition to "daddy" was far more challenging than I'd imagined. As much as I thought I'd readied myself for life with a bundle of joy, it turns out I was pretty clueless about how to deal with the quantum change.
I built my sixth Hope After Project in memory of Carla, my best friend's mom, who battled colon cancer for many years. Carla was fortunate enough to be able to live at home while undergoing treatment.
Not only did you actually feel those things you felt, but you tried to talk about them, which makes you an even worse mother than you already feared you might be
Last week, my son and I did what many have done before us: We visited a college campus. We spent the night in a hotel, took a tour the next day, spoke to some students and ate some college food.