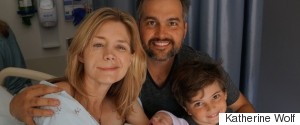 The world stopped making sense to me when I almost died at 26 years old, and that's when the real questions began. On April 21, 2008, out of the blue, without a sign or symptom, I suffered a massive brain stem stroke while my six month old baby, James, slept in the other room.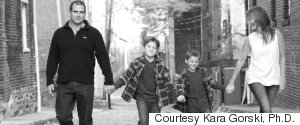 Do you keep a gratitude list? Because, I don't. Not regularly anyway. And with good intentions this month to write one thing down a day that I'm grateful for, I did not. But, with Thanksgiving now upon us, I've been really noodling over the things that top my gratitude list. Here's my top 25. What's on yours?
Parenting is exhausting and mind-numbing at times. It is OK to say, "I will not miss those days."
As we enter this season of Thanksgiving, I've been reading my friends' Facebook entries of all the things they are thankful for. And I've been reflec...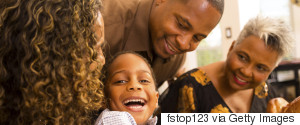 Thanksgiving is upon us. Everyone I know is putting the finishing touches on their menus for the big holiday feast. Recipes for the perfect turkey, gravy, and pumpkin pie can be found on numerous TV talk shows, magazines, and blogs. Nowhere have I seen a recipe for preparing the most crucial element of a great holiday meal: Your kids.
In times of violence and grief, we are too consumed with patching up the holes left on our hearts to remember to keep our eyes to the stars. But that's when someone like singer and cellist Naomi Berrill comes in to save the day.
The instant I caught of glimpse of that pregnancy test screen, I knew my life was going to change. Starring at the words PREGNANT laid coldly on my ba...