Pregnancy can be an isolating experience, if only because it's your own. No one can know how you feel, because they aren't you. And you have no idea how to feel, because it's not something you've ever done before. Every day, every feeling, is new.
Mothers who are entrepreneurs have been around for ages. Within the last few years, the name "mompreneur" has been in heavy rotation by mom entrepreneurs everywhere. This title is so catchy because it is concise, yet it speaks volumes in regards to our priorities, which are our children first and business second.
Some of you will mention you have never had to deal with a difficult first post-labor poop. For some reason or another, you were blessed with amazing bowels or a body that takes labor and delivery like a Duggar. My sincerest congratulations. You dodged a bullet. You are dismissed.
I don't see his homework every night, I only hope he's using the washing machine once in awhile and I have to trust that he's eating his vegetables every day.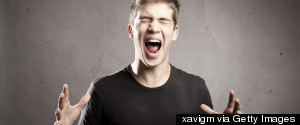 Remission does not mean recovery. The medical community pronounces patients "done" once their final treatments of chemo, radiation or surgery are over. However, for most people with cancer this is where the real challenges begin.
You will grow into this relationship in your own way, and discover the art of parenting and caring for another soul in your own time with your own gifts to offer.
If your resolution was to be a little more zen about the whole parenting thing this year, we think these stories will give you a good boost of morale to keep going and remember that you're an awesome parent!