Pain is a natural part of life. As long as we keep our eyes and hearts on the rainbow, rainy days are no longer unbearable.
Why do I constantly feel what I've done isn't enough? After 15-hour days, I somehow feel guilty sitting down to rest. Whenever people approach me to offer help, I often wonder if they're thinking, How can she be tired? She's not working.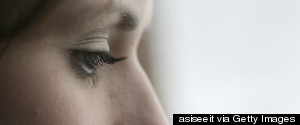 Losing a child during pregnancy or after birth at any time can change your life. I chose to allow it to strengthen me and teach me what to appreciate and be thankful for.
The case's effects on pregnant workers overall is not immediately clear. But as an experienced attorney dealing with these kinds of cases, I believe that it will ultimately help make the playing field a little more favorable for workers who have faced discrimination.
Having a working mother is a gift. Without her, I wouldn't even know what is possible. I wouldn't work so hard to pursue my dreams. And of course I want to provide the same inspiration and be a role model to my children as well.
What if women with the luxury to make a choice about whether or not to work -- and I include myself in that group -- took one-tenth of the energy they have devoted to showing why their choices are better and devoted it to the underrepresentation of women in leadership positions?
We have found a simple space that contains only joy and ease, and nothing could keep me from showing up there. I could run for miles in it.