Her approach -- the straight-up inquiry about my medical and reproductive history -- was jarring. For some reason, it gave me a burst of energy. OK, I thought, let's go there! "I did IVF," I said. "Are you considering fertility treatment?"
Something about the way Dave had said she was doing well let me know that all my unreturned phone calls, the quick greetings and the explanations that she had to run but would call me right back had nothing to do with her increased hours at work, her dad or anything else. It was me.
I treaded very lightly and explained that I was that mom at one time, but that I had found a way out of the daily grind. My passion and book, Get Your Girl Back, was to help their moms do the same.
Breakthrough ideas can show up anywhere, anytime, anyhow -- and they DO -- especially after extended periods of frustration, confusion, struggle and doubt.
Like a browse through a peppy Facebook feed or a college alumni magazine, accomplishments at the speed of bullet points can be downright intimidating. They are also only one way to view the year you have had.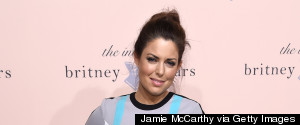 Thank you for your realism that this doesn't always work. Without even knowing it, you had my back in that interview. Thank you for supporting what needs to be the message.
You can be strong and feel a lot at the same time. In fact, feeling a lot makes you stronger. That's true regardless of whether you're a boy or a girl.