No child should ever have to ask strangers to stop taking their picture -- even if that child is North West, Kim Kardashian and Kanye West's 2-yea...
As kids, we've all fantasized about growing up and becoming rich and famous. But for celebrity kids, success is something that they're born with. Thanks to their already well-known names, some of these Hollywood kids are carving out their own slice of fame.
It seems like celebrities constantly try to outdo each other when it comes to naming their children something unique. Likewise, the rest of us often tend to emulate the famous (or infamous) by using these same (often atrocious) names with our own brood.
If your son or daughter would rather skim the pages of GQ and Vogue than the latest Dr. Seuss book, check out these designer fashions for your rising fashionista!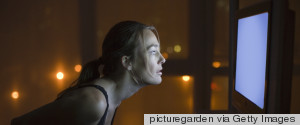 It's frustrating for climate activists that some people seem to care more about Hollywood couples than global warming. America's obsession with Hollywood feels a bit like we're endlessly banging on the front door yelling "Fire!" -- only to be told, "Yes, we see the flames on the drapes, but America's Got Talent is on!"
I hope you seek to create counter-cultures and use your charming ability to rupture and truth tell to show people more than just your person talent. You and your aspirations for particularly white-nesses are the center of your work
Last Friday, the world stood still as hell froze over and a pig flew across the green sky. Kim Kardashian landed the cover of Vogue. Well, Kim Kardashian and fiance Kanye West landed the cover of Vogue.
From a famously divided Congress that finally agreed on something (Sunny Obama is adorable!) to two international sporting events whose execution proved more entertaining than the actual sport, 2014 definitely did not disappoint us in terms of buzz-worthy events.
It's Halloween, all of the local construction companies are sold out of wrecking balls, you're sitting there alone next to that "Sexy Lorax" costume you made last year out of 50 potatoes and a live Persian cat, and now you're panicking.
Kale: Proving that you are what you eat, the still-trendy leafy green has officially made the transition from plate to playpen this year.
Don't know much about geometry. But I do know this: Summer = Vacation. It's a simple algebraic equation.
Whether or not these celebrities named their children out of narcissism or just pure creativity, let's just take a step back and look into these kids' futures. I mean, seriously, bullying is not exempt from affecting the children of the famous.
North West is pretty out there in terms of names but I'm sure there is probably no other child with that name in the world and therefore, in that sense, I'd say Kim and Kanye have done their job right in giving their child a unique identifier for a name.
This week, the NBA Finals came down to a breath-taking final game, with LeBron and the Heat ultimately repeating as champs -- while, in DC, the Supreme Court pushed its ruling on gay marriage to the SCOTUS equivalent of a Game 7 (here's hoping legal superstars David Boise and Ted Olson take home the MVP trophy). As we also wait for the High Court's ruling on Section 5 of the Voting Rights Act, a different ghost of the pre-civil rights South reared its ugly head, with Paula Deen losing her job for using "the N-word" and planning a "plantation-style" wedding for her brother. Meanwhile, the name for Kim and Kanye's baby is no longer pending. Some questioned their parenting compass after they went with a compass pun, but at least they didn't go with "Yeezus."
Like obesity and crotch shots, one of America's favorite pastimes is baby name judging. And now that Kim Kardashian and Kanye West's baby name has been revealed (North West, no middle name), everyone is jumping on the name-judging bandwagon.