Understandably, parents and students are elated upon finishing college or graduate school. Getting a degree is something to be proud of, however, academic success does not always lead to fiscal maturity.
My trip up my family tree taught me that none of us is separate from one another - neither as individuals nor as groups. As such, hate that is rooted in the illusion of that non-existent separation is nothing if not absurd.
I make my way to the kitchen and crash into my 19-year-old, who is posing for a 'selfie' with his new haircut. "Sorry, Mom," he says sheepishly as he posts his picture on Instagram. As I dice onions for dinner, I observe my 21-year-old dancing wildly for his latest Vine video.
Regardless of how we feel about people who are in prison, children have a right to see, to touch, and to speak with their parents (obviously, provided doing so poses no risks for the child).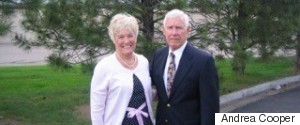 If you have not already done so, now is the time to talk to your son, your daughter, or your best friend and tell them if they are sexually assaulted that you will be there to support them.
Many of you are without a mother on this Mother's Day for varying reasons. Some of you are mothers without your children on this Mother's Day. But we are never without the need for a mother and mothering.
Each of us forms images of the world based on our experiences derived from engaging with our families. Gradually we learn that our expectations don'...
Embrace your messiness, dear parents... we probably aren't as bad as we might lead ourselves to believe. My kids taught me that (as usual).
Where student data are concerned, privacy and security are paramount. Information is power, and we need to keep private, personal information out of the wrong hands. But what about getting the right information into the right hands?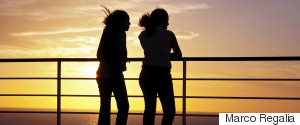 Generation K refers to Katniss Everdeen, the heroine of The Hunger Games series. Here is a cohort of girls coming of age in full immersion with technology; who are experiencing the effects of a major economic recession during their childhood; in a world where terrorism has no boundaries.