The saying goes that, "every day is Mother's Day." The same holds true, I believe, to Thanksgiving. The more that we condition ourselves to express appreciation, the more that we will enhance the lives of those around us, as well as our own.
I can't believe it, but I've reached the point in my life where whenever I get together with my girlfriends, the conversation ultimately turns to aging parents and poop. Not aging parents and their poop. No one wants to talk about that. But our poop.
I once heard a 103-year-old woman answer the question, "What's the best advice you can give to others on how to live their lives?" She simply replied, "Be a little nicer to others."
I won't tell you that Tegan threw a tantrum in Walgreens. That she peed on the floor at Target. That Sienna had three diaper blowouts, screamed in my ear for two hours for no apparent reason.
As parents, we want what's best for our children. We want them to live a better life than we may have had the opportunity to live. Now, I don't want...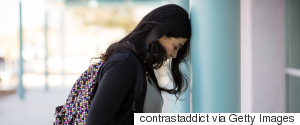 To me, however, from the next generation, it seemed so sad that how appearances and their struggles with authority plagued them so much. Their high school years just seemed to be extended into their college years.
No matter how closely parents try to manage their children's lives they can't possibly protect them from life's trials and tribulations. Indeed, parents shouldn't protect their children from those things. Parents should guide their children instead in how to effectively manage the challenges they'll face on their own.
When you understand his mind, then quite naturally solutions will emerge. You don't really know the overarching problem yet. The grades are just the behavior that is sending a message. It is your job to decipher that message. That's using Parental Intelligence.
Finding balance and keeping your health and overall wellness a priority. This is a topic that is being talked about often.
Husband and my older boys have lately been trying to cram in some viewings of old Star Wars movies before the new one comes out. It's important, Husband says, to introduce them to Luke and Yoda and Hans and, most of all, The Force.