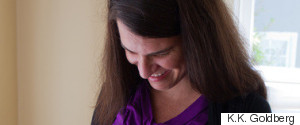 One day I came across a photo of me in my twenties, and it struck me how much I never wanted to go back. Those were sometimes rough and lonely years -- even with a fit, flat stomach. I liked myself in my mom form more than I ever had when I conformed to the social "ideal."
If I don't feel guilty about letting them watch TV, I feel guilty about letting the laundry pile up. When I am at home, my mind wanders to my work at my desk, yet when I am at work, I can't wait to get back home.
There are days I think about you, baby number two. I wonder what sex you'll be and what color eyes you'll have, and I wonder if I will ever see them.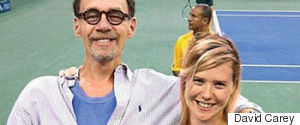 The Internet can be intrusive, yes, but it can also be a voice of comfort -- and, in my case, a close friend leaning in to whisper, "You know how you thought your dad was the greatest guy in the world? You were right. Let me tell you why."
Talking about shame, we are exposing it and nipping it in the bud. Having uncomfortable conversations with children at a young age doesn't put them at risk, instead, it does the opposite. It keeps them from risk.
In 2008, Jessica Seinfeld released a cookbook for parents called "Deceptively Delicious." At the time, I was a newly-minted mother of a solid-food eating child. Seinfeld's book was all the rage among the other new mothers in my mama tribe. The recipes were "stealthily packed with veggies hidden in them so kids don't even know!"
I believe that we can't lump all real-world experiences into a singularly positive or negative impact on our children, nor can we lump all media together as either singularly good or bad. This is particularly true when considering the impact of interactive media on cognitive development.
I want you to realize that you really, truly have to question whether the final report cards that are sent home in the next few weeks are an accurate depiction of your children's intellect. Yes, I know I'm a teacher and I'm not supposed to say things like this. But stay with me a minute.
Sandra Jackson-Dumont, Cathy Rubin and Randi Weingarten at Oppi Festival Kick Off Call me ma...
Man, did my mother love me. She loved me in ways she could not love herself. And now I am faced with this daunting task to love myself the way my mother loved me.