You may be hearing, "Mom, where are the car keys?" a lot, particularly around the holidays, as teens and young adults make plans to meet up with friends and go to parties. As a parent and a pediatrician, I feel conflicted when asked for the car keys.
She saw me considering a generic Amazon.com gift certificate for Miranda and knew I'd hit rock bottom. I don't remember the exact subtle, understanding words she used, but it was something like: "A gift certificate? Really? Really."
Parenthood can be an emotional roller coaster. With a new baby on the way, your family will experience changes. Therefore, the best way to combat anxiety is to prepare for the challenges you may face.
I found myself glancing up at the register each time I heard it. When a smiling cashier asked if I like to donate, I felt like the small boy in The Polar Express, craving the sound of the ringing bell...and the claps, too.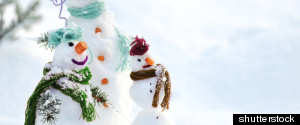 Yes, it's the season of busy days that turn into busy nights. Of course you are running more than normal and your wallet is draining fast, but before you complain too much, look at it from a different prospective.
As I was walking to the door thinking I had successfully avoided waking anyone up, I heard a whisper in the dark say, "Dad, where are you going?" It was my son walking towards me in his jammies with crazy bedhead.
How many times has a mom or dad told a kid who stops to play with a new toy to "put it down because there are more presents to open?" Or the minute gifts are opened, swept wrapping paper into garbage bags and asked the kids to get their presents up to their rooms before family comes?
and death of the Soviet Union. She experienced the Great Depression and the Great Recession. She grew up with biplanes, reached maturity with jet planes, and grew old with space shuttles. She saw the change from the telephone to the iPhone, from radio to TV to the computer.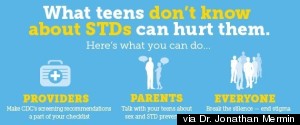 We all need to break the silence that surrounds STDs in our communities -- we should talk about STDs without shame or stigma and help young people understand STD screening is a routine, essential part of taking care of themselves and protecting their future health.
I've traded my lightweight and trendy purse for a diaper bag so big it barely fits in my vehicle. I've traded being on time for giving fashionably late a whole new meaning.