Taxes are complicated - but everyone knows that. Changes; tax law, life, late and last minute rule, and more conspire to make it hard to prepare your...
Recently I had the opportunity to learn alongside my seven-year old daughter, as we used the occasion of yet another snowed-in February day to scratch the itch of one of her many curiosities.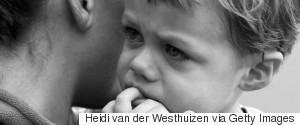 I'm on a roller coaster, the huge swells have passed, for now, but I know there are more to come. Seventeen years, two children, three moves -- it's a history, a life together. But I will find my new normal, and I will make sure my children have one as well. I'm human, but I'll do my best.
When does a family become a family? Does it start when a couple adopts its first dog? The day a child is born? The moment the wheels lift off the tarmac on the flight home with an adopted child?
Reflecting upon enduring lessons learned during my formative years, a primary source was former professor and college tennis coach Steve Wilkinson. I am not alone.
Keep all medicine up and away and out of sight of young children, even medicine you take every day. Be alert to medicine stored in other locations, like pills in purses, vitamins on counters and medicine on nightstands.
In the 11th and 12th grade, I had a student whose mother was in jail. He did not have much of a relationship with her. She had been incarcerated on and off for most of his life. One Friday afternoon, he told me she was going to be released. He had a car and planned to meet her after school across town.
I love this thing. I grew up with two sisters, so we lived by "majority rules." But I'm tellin' ya, parents of two kids, The Decider Coin is the perfect solution to sibling bickering. Stop throwing your hands up in the air; throw The Decider Coin instead.
I remember the first time I discovered I was pregnant. I looked in disbelief at the pregnancy test. The joy that I felt was immediately overcome by concern.