Parenting is hard work. It's emotional work. It may be the hardest work we'll ever do. And listening to our children's feelings can be heartbreaking. But the alternative is costly.
I used the TV and the TV used me. It was a beautiful relationship that I had no qualms with. Until summer arrived and I decided I had qualms.
What I learned from watching a group of just-out-of-school tweens on a hot summer night is that right here and right now, they have the exact right idea.
My children are never going to remember how many push ups I was able to do.... They won't remember how fast I was able to run a 5K... They aren't going to remember what size I was...or wasn't, for that matter....
Sometimes I feel like I'm doing a pretty good job as a parent. Relationships are good, all those consequences we've put into our Family Playbook--a list of infractions and their expected consequences--are well understood, the house is in almost perfect order.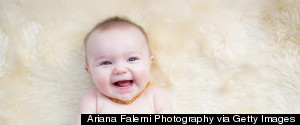 You might think you cherish your freedom but how can there be a stronger expression of freedom than taking on the responsibility of raising a new human being to the best of your ability and heart? That's when you can really define who you are.
My visit with Jason followed on the heels of some extensive research I was involved in, to gain a better understanding of millennials' financial habits. That research illustrated a number of key themes that highlighted how to help millennials save money and prepare for the future.
While I have been trying to nurture my daughter in modeling healthy attitudes about body image all she is hearing is static because I have portrayed just the opposite. She is learning to hate her body because she has listened to me speak negatively about my own.
As we all head outdoors for these sun-soaked get-togethers, be mindful that alcohol consumption is often higher during this time of year. In our role as parents, it is important to be cognizant of our own drinking, be aware of others' consumption and be prepared for questions from our teens.
My daughter will be one this weekend and after years of dreaming of a baby girl, I was given her. I prayed for her; I begged for her; I cried about her. I've always known her, even before she was formed.