Today's parents are devoted to their kids, there's no mistaking it. But the vast majority of these same parents are stressed at work and they're taking it home, and research shows that what's stressing kids the most is how stressed their parents have become.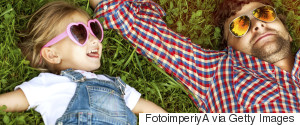 Dad, you were the first man I ever loved. You held me, played with me, supported me and let me grow. Your patience, quiet notion of complete understanding and unwavering love made me the woman I am today. You believed in me first. You danced with me first. You gave me all I could have ever needed, because you gave me love.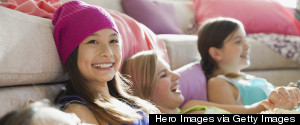 After being the oldest in elementary school then adjusting to being the youngest in a brand new middle school, finding your way around a bigger place, having many teachers, meeting lots of new kids, finding your body changing, more expectations by parents and teachers -- phew -- who can blame your 12-year-old for feeling vulnerable?
When I nearly died from complications after delivering our twins, I grieved one thing possibly more than any other: the loss of my ability to breastfe...
A sure sign that kids are back to school is that crossing guards are in place, directing the careful choreography involved when kids and cars share the road. The problem, of course, is that we don't have crossing guards at every corner where kids cross.
Mindfulness was my guide in pleading on his behalf for a dignified death, and mindfulness was all that remained when he was permitted to breathe his last. And, mindfulness is here now, in the constant change of mourning and the enduring love.
Until we get to a point where decision making can be shared in Chicago and elsewhere, we will stand with the wisdom of our partners and friends at Dyett who are risking their well-being in their quest for a high performing community school.
He is taking a different route -- I am so grateful that he is still on the road, honestly. He is going to community college this fall. Maybe he'll transfer one day -- maybe he'll go to work -- or move to India.
Isn't there something triumphant about staying strong in the face of crocodile tears? Tantrums can be the worst but it always amazes me once it's over how quickly kids move on as if nothing ever happened.
So how can we, the parents, help our kids navigate this crazy arms race of elite college admissions without feeding the beast? While we may be powerless to change the system, what steps can we take to make the best of a difficult situation, for our kids, our families, and our communities?