In an effort to prepare our kids for the dog-eat-dog, competitive world before them, we fill their days with activity. Schedule them from dawn to dusk to maximize their potential. So they can learn. And grow. But I fear that in our quest to help them, we may actually be hurting them.
It knows no socio-economic boundaries. Blind to race, gender and religion, it's infected thousands and infiltrated public consciousness like nothing in recent memory.
To begin righting the U.S. education system, our nation needs to reclaim the belief that the teaching profession is a highly regarded, extraordinarily valuable position in society.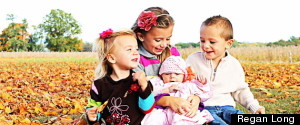 I am proud to say that I am the perfect mother. I have a perfect husband who is likewise, a perfect father. We have a perfect marriage. So naturally, we have perfect children and a perfect family. Before you pass a quick judgement on me, let me explain further.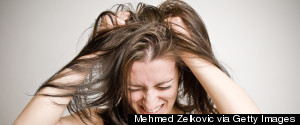 I cut off my long hair because I wanted short hair. It's really that simple. I didn't do it to piss anyone off. If my pixie pisses you off, just remember: it's mine.
The holidays can be a festive and celebratory time of year, but be mindful that alcohol consumption can send mixed messages or create confusion about drinking. So be prepared to set a positive example.
As I glanced up the stairs, the crowd of tweens suddenly parted and down rolled this jacket-clad snowball of a boy right at me. Luckily, I was standing in the middle of the stairs. By reflex, my body traveled back to high school and struck the pose of a third-baseman fielding a ground ball.
I'm a 17-year-old female and nearing the end of my life as a child. My parents have been divorced for about four years now, which is for the better, but a year ago, my father married a woman I cannot bear to be around.
Teaching kids the resiliency and coping skills that will help keep them safe online is not happening on a wide scale, at least not in American classrooms.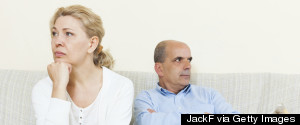 A marriage is not just a tie between two people who love each other. It also marks the advent of another new relationship -- the one you have with your in-laws.