I never took any parenting classes. I never read any books that would prepare me to be a father, let alone the primary-caregiver-type. Much like an apprenticeship, this is one of those "on-the-job" training situations.
Most parents who look into the eyes of their brand new baby see whatever lies ahead as a clean slate. Nothing turns our focus more toward the future than having a child.
In a healthy family or relationship, you tell the truth, and you share what you are afraid of. I am dismantling the system of secret keeping, for myself and for my children, one day at a time.
There is just something about spending any length of time outside the house where your parents live that makes you forget all the rules. Or, worse, make up your own.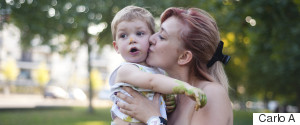 Being overly loving and attentive, constantly singing our children's praises and protecting them from any unpleasant experience can make the world seem like it's a wonderful place free of hardships.
When my parents visit Chicago, they often make fun of themselves for being the "country folk" in the "big city." They'...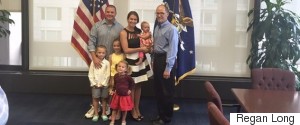 At one point or another, we all will have to separate from our baby, no matter what age they are. That being said, some parents are forced to do this in an unfathomable amount of time. When we look at an average leave being 6-12 weeks of unpaid leave in the United States, for many, that would be a gift.
It's summer! What better time to get away for a few days. There are often some pretty amazing travel deals -- particularly to the warmer parts of the country -- during the summer that may seem too good to pass up. A trip to San Diego for only $150? Yes please! What could go wrong!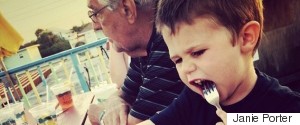 Let's be honest. If we're going to spend my husband's hard-earned money on a sit-down meal, I'm going to want to let it fully digest. That's not possible with toddlers. Let's go through the play-by-play.
I was recently contacted to potentially mediate a litigated divorce matter prior to trial, which is rapidly approaching. My name had been included on a list from the attorneys, along with two other mediators.