Enough has been said how the educational focus on academic achievement greatly favors the privileged class. I don't think enough has been explored on how much it discriminates against underprivileged students
I just had a few moments alone with my 4th baby who just turned 10 months old. We were playing on my bed and as she used the wall to brace herself, she turned around and waved to me.
When it comes to being a parent there are far better (or worse, I suppose) ways to ruin your kid's life than employing an extra pair of hands.
Hi. My name is Diav. I am 5 months old and the youngest of six grandchildren in my family so naturally everyone is a pro when it comes to handling me. However, when it comes to visitors, my parents are constantly having to have to play the "bad guys."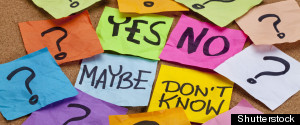 I believe our purpose is to experience life from our unique perspective, and be happy -- not simply reproduce. That is just one of the countless experiences available to us.
Even though the door Mommy and Daddy exit through is a new discovery, you've been aware of the difference between your room and the outside world for a while.
There are new "toys" on the market targeted to seniors. However, while these products are marketed for seniors, they are devices anyone can use for sa...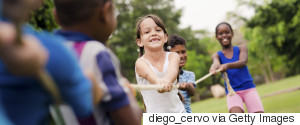 Summer time means summer camp! Often times the prep for summer camp differs from the day to day school routine. In this video I share tips on what to pack, how to get your kids out the door on time, and fun and creative ideas for packing snacks and lunch for summer camp.
Teaching is about taking children from wherever one finds them, moving them forward, and, hopefully, returning them whole to themselves. Teaching is about listening, mentoring, and, perhaps, even healing. Teaching is not about preparing children for relentless test-taking, which has nothing to do with what children need in their formative years.
First swim meet of the season. Quite realistically one of the largest pools in the country. When the kids showed up for their warm-ups in the water, about half of the kids under ten (including our daughter Josephine) collapsed into tears.