I have been told that I have too much faith in kids. Some people question my unwavering belief in teenagers ability to transcend their lives. Am I an eternal optimist or have I just simply spent too much time with kids?
It is that time of year again -- the end of another college semester. Grades are in and well, the "whine season," as a fellow educator professed on his Facebook page, has begun.
1. Get more sleep. Or nap more. Or pretend I've passed out for 15 minutes on the couch. Anything to get the kids to leave me alone.
If you are one of the growing number of parents who leave their baby boys' foreskins alone, as nature intended, you might need to brace yourself for the holidays.
I am clearly way too hip to be over the hill of my 20s. Or so I thought.
"Mom this is really important to me. I need to give this to him," my son said to me looking at his hands. His hands that held far more than just a few dollars. What those hands held represented hope for my son.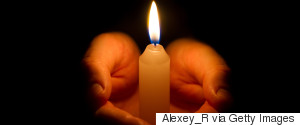 This holy season as Christians honor and celebrate the birth of the world's most famous poor baby born in a manger, I hope we all will pause to remember the 15.5 million invisible poor babies and children in our rich country who need our help to survive and thrive and reach their God-given potential.
Dear Sophie, How do you weave the past, the present and the future into a single night? Spend the evening with the person who nearly 16 years ...
When we learned I was carrying a boy, I said to my husband, "I'm not going to turn into my mother." He nodded enthusiastically, probably thinking I wouldn't wear housedresses. What I meant was I wouldn't push my son to succeed.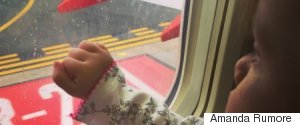 Since I'd almost consider myself a seasoned travel pro, here are some family travel tips I am currently swearing by. Although I can't promise they'll make your travels completely enjoyable, these tips will surely help add a little cheer to your holiday season.