'You have to dream before your dreams can come true' - Abdul Kalam I live in India where more than half the population is below 35 years or what we...
I see you, Facebook friends, I see all of you. And I admire you! You are seriously amazing and I can tell it's fun for you and I can practically HEAR your kids giggling every morning. I got nothin' BUT love for you. But I'm not joining you. And that's OK.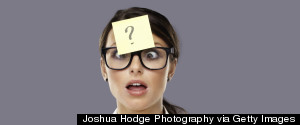 Your kids don't need another friend. They need a loving, respectful and respectable role model who will help them become a happy, productive adult! For those of you who need a reminder, here are five ways to know the difference between a BFF and your kids...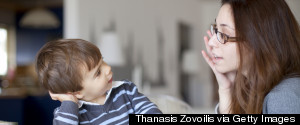 Ninety five percent of students tell me that their parents rarely talk about the challenges they face or the mistakes they've made. When their parents do talk about their challenges, it's usually just to complain or to vent their frustrations.
A common conversation around the house regarding baby: "Have you tried X technique? It worked yesterday." "But today isn't yesterday." Seriously, just when you think you've gotten the hang of something, the pattern changes.
One of the greatest challenges facing families today regarding school choice is when they realize that their school is not the right fit for their child, especially if they have been there many years!
What we seem to be forgetting is that without struggle, there can be no progress. Without embarrassment, there can be no empathy. Without failure, there can be no success.
The amazing thing about childhood is that it is the very antithesis of appropriate. Kids don't pause to consider what's right or fair or even what's needed. They just breathe in each moment of life and live it to its fullest.
In the shadowy haze of that radar, my baby's heart fluttered like a moth and in that split second everything that came before -- everything -- disappeared. Poof. Gone. In a heart beat, because of a heartbeat.
I wish you could meet Mooster Rob. That's what I called him. He is all that Frank was not. He is kind, caring, loving, and giving. I am convinced that he would give his last penny to anyone who would ask for it. Today, he spent the day helping me put things on Ebay. Is he crazy? He must be.