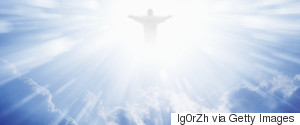 Passion, Death and Resurrection of God made man - we're offered a share in his divine life. And that's a whole lot better than peanut butter eggs and Peeps.
Easter is almost here, and we've got PEEPS on the brain! Can you blame us? They're colorful, they're cute and they're oh-so-delicious. Last year w...
So I've become the "Peeps Lady." Friends and acquaintances send me images of marshmallow bunnies and chicks dressed as bikers, in police lineups and ...
I opened the large white carton with curiosity and anticipation, feeling very much like Pandora innocently opening the mysterious box only to release what should have stayed safely under lock and key. 'This could be my downfall," I breathed silently.
Marshmallows are back. They're mad that we invented Peeps. They want revenge. They are bouncing and shimmering in fancy restaurant desserts, bobbing softly in cocktails. They might even turn up in tonight's beer.
It was once rumored that Peeps were indestructible. Subjecting the Eastertime confectionary to a microwave, fire, and boiling water, this is what followed,
Everyone's favorite seasonal Easter candy isn't just for munching on anymore. Seven food bloggers have turned the colorful chicks into everything fr...
There is no one way to eat PEEPS. Loyal PEEPS fans like their marshmallow chicks fresh, frozen, stale (to give them a crisper density similar to meringue cookies), and even on pizza.
Ah yes, comfort food. We're talkin' mashed potatoes and gravy, Mallomars, potato chips and meatloaf. But for me my friends, it's the time of year whe...