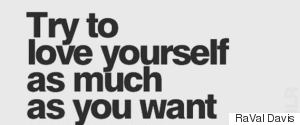 It's okay to take an "it is what it is" approach to the parts of your body that you're not so happy with. Send that part of your body lots of love. Tell that part of your body you love her because she is you and you're pretty awesome.
Numéro magazine recently airbrushed model Karlie Kloss... to make her look less thin.. Airbrushing the ribs off a thin model is every bit as disturbing as whittling away thighs and tummies.
Kids who see unrealistic bodies or faces or clothing -- especially on folks they admire -- can feel inadequate. Here's how to pull back the curtain on Photoshopped images.
The recent firestorm regarding Beyonce's promotional imagery leaves me baffled. The entire hubbub about Mrs. Knowles-Carter and her whitetification seems misplaced, especially in the Post Michael Jackson Era.