Here are some tried-and-true tips that planners have picked up over the years.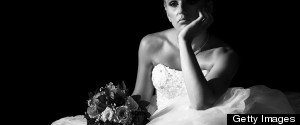 Bridey, if you're a 30-something bride feeling lonely, recognize that you're not alone. Know that your friends and family DO care, and they love you.
What can you accomplish in the next 92 days? The 3rd quarter of 2016 (like most 3rd quarters) has inherent challenges.
Money is always a tricky topic of conversation, but when it comes to a wedding it's easy for things to get emotional -- fast! Between the bride, groom...
Of course there are timelines, checklists, and wedding planning websites out the wazoo, but what do you really need to know before tying the knot? Speaking from experience, here is the low down.
As someone who has worked in the wedding industry with reputable planners, vendors and venues for over ten years, I am often surprised by how the outside world views us. I hear again and again from people who are unfamiliar with our industry that we quote different rates for weddings than we do for other events and even charge more for weddings.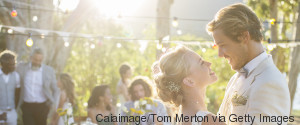 Outdoor weddings are the perfect way to take advantage of these upcoming summer months. You are almost guaranteed that the sun will be shining and the air will be filled with that beautiful summer scent. However, when the temperature starts to rise, it can be a challenge to make sure that your guests stay cool and comfortable during the entirety of your special day.
Today I really want to focus on how faking it to feel it can f*ck with your wedding planning, your relationship, friendships and more. Bridey, stop camouflaging how you feel for the sake of your wedding, and do something about it!
The Best Wedding Toast Ever Spoken From Natalie Vishny/ Long Time Wedding Planner/ President of Too Many Organizations Hello there brides and grooms...
The process of finding a venue actually reminded me a lot of a classic childhood story you may have heard before. It's called Goldilocks and the Three Bears. The future husband and I saw venues that were toooo expensive. Then we saw venues that required toooo much work. Finally, we found one that's juuuust right. Now, let me explain what we learned along the way.
Although the bulk of your wedding photos will be taken during the ceremony and reception, the hours leading up to the main event are a crucial part of...