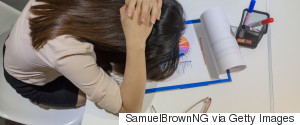 It's really easy to get off-course in life. Like airplanes, we constantly need to make course-corrections. But we can ensure we get where we want in life by organizing ourselves, planning for our future, tracking our progress, heightening our mindset, and hustling.
Cynical about the value of New Year's resolutions? You tried a few years ago and failed. Maybe you tried again and failed again. That doesn't mean res...
With your marriage being such a momentous occasion in your life, it's important to document the big day properly. After all, when you're reminiscing over tying the knot with your loved one, you don't want to look back at your sole wedding album and grimace at every memory.
I want to share a technique I use to keep me out of overwhelm and feeling peaceful and happy in the work that I'm doing.
I blew off my exercise plan this week. Now, I had my reasons ... And they TOTALLY made sense at the time! Yes, I had a plan to get up and go for a jo...
Some time ago, I was having lunch with a friend of mine at Apple who works on the iOS team. After we had been chatting for about twenty minutes, he asked me, "Do you want to know why we kill it at Apple?" My heart leaped.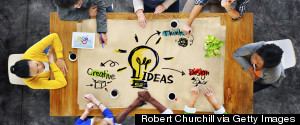 So far away, yet right around the corner. It's only July, yet that's exactly how it seems when thinking about the upcoming school year. The summer might provide a time for some rest and relaxation, but it's also a time to make plans.
Let's face it. Every time you go on a road trip, you pack way too much stuff - especially if you have children, pets or both. At times it seems better to overpack than underpack because at least you have everything on hand.
Congratulations! Your baby's engaged! You may be wondering, what do I do now? Traditionally, there were very specific duties for the mother of the bride and the mother of the groom.
My advice for the brides? Stop trying to demand your groom to chime in. He picked you, he proposed, he's done. Otherwise, don't complain when you wind up with fire-breathing, car crushing robots at your reception with x-box games available during cocktail hour.