Some time ago, I was having lunch with a friend of mine at Apple who works on the iOS team. After we had been chatting for about twenty minutes, he asked me, "Do you want to know why we kill it at Apple?" My heart leaped.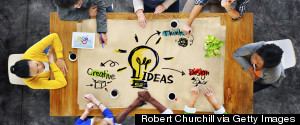 So far away, yet right around the corner. It's only July, yet that's exactly how it seems when thinking about the upcoming school year. The summer might provide a time for some rest and relaxation, but it's also a time to make plans.
Let's face it. Every time you go on a road trip, you pack way too much stuff - especially if you have children, pets or both. At times it seems better to overpack than underpack because at least you have everything on hand.
Congratulations! Your baby's engaged! You may be wondering, what do I do now? Traditionally, there were very specific duties for the mother of the bride and the mother of the groom.
My advice for the brides? Stop trying to demand your groom to chime in. He picked you, he proposed, he's done. Otherwise, don't complain when you wind up with fire-breathing, car crushing robots at your reception with x-box games available during cocktail hour.
The one true purpose of taking a short break from work is to forget that you were actually working, which sounds kinda weird, but trust me -- it can have immense results on your overall work performance.
When people consider leadership roles, their common reaction is to think about the flashier characteristics -- sexy things like vision and strategy. Many people who follow strong leaders find that high-level aspirational talk gets them excited.
So what do you do now? Here are my top 10 tips that will help you successfully navigate -- and truly enjoy -- this exciting time in your life. I also reached out to recent brides for their input.
It's that time again! New Year's resolutions are almost a running joke, if they're not already. Lose weight. Quit smoking. Find love. Recycle. Take a ...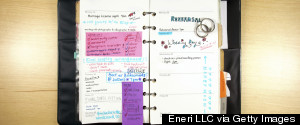 It's planning time! You knew that I'd have to write about planning for 2015 at one point before the end of the year. It would be inappropriate not t...