The one true purpose of taking a short break from work is to forget that you were actually working, which sounds kinda weird, but trust me -- it can have immense results on your overall work performance.
When people consider leadership roles, their common reaction is to think about the flashier characteristics -- sexy things like vision and strategy. Many people who follow strong leaders find that high-level aspirational talk gets them excited.
So what do you do now? Here are my top 10 tips that will help you successfully navigate -- and truly enjoy -- this exciting time in your life. I also reached out to recent brides for their input.
It's that time again! New Year's resolutions are almost a running joke, if they're not already. Lose weight. Quit smoking. Find love. Recycle. Take a ...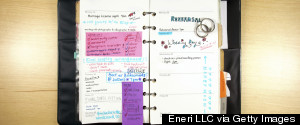 It's planning time! You knew that I'd have to write about planning for 2015 at one point before the end of the year. It would be inappropriate not t...
Some of the best career moves have been the ones that I did not plan for, where random circumstances have opened up doors for opportunities I would never have dreamed possible.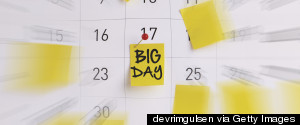 I am going to be totally honest and say that, no, wedding planning is not all fresh roses and pretty dresses. It can really suck! There are times you will want to rip your hair out, you will want to elope, or even just give up all together.
You see, with a solid plan and a strong identity, your decisions are less difficult. When you know where you are going, it's easy to see the right path at each juncture.
A wedding registry is really for your guest's convenience, so try to think about it from their point of view. Here are some other guidelines to help you create a wedding registry that will make both you and your guests happy.
At this time of social media, we expect to be engaged in what is going on, even if we do not comment. Those who witness your vows are more than passive onlookers. They care. Your love can touch them, and reconnect them with the love they have for their loved ones.
That is what a successful party needs... a delightful and welcoming hostess. You don't need a large home, a lot of money, elaborate food or entertainment. I have gone to very wealthy parties given by friends, which I am sorry to say, were boring. So what is my trick? I enjoy the art of entertaining.