You see, with a solid plan and a strong identity, your decisions are less difficult. When you know where you are going, it's easy to see the right path at each juncture.
A wedding registry is really for your guest's convenience, so try to think about it from their point of view. Here are some other guidelines to help you create a wedding registry that will make both you and your guests happy.
At this time of social media, we expect to be engaged in what is going on, even if we do not comment. Those who witness your vows are more than passive onlookers. They care. Your love can touch them, and reconnect them with the love they have for their loved ones.
That is what a successful party needs... a delightful and welcoming hostess. You don't need a large home, a lot of money, elaborate food or entertainment. I have gone to very wealthy parties given by friends, which I am sorry to say, were boring. So what is my trick? I enjoy the art of entertaining.
I've mentioned things I would like to do and no one offers to help me at all. I need some help but they are always too busy or seem annoyed that I mention wedding things.
The purpose of etiquette is to be considerate and make those around you feel comfortable. Of-course I gave the hostess of this bridal shower the benefit of the doubt; that she was only trying to be inclusive.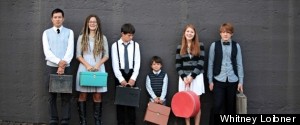 Chances are you already have your airplane tickets and your hotel booked for your next vacation, but what about everything else?
There are a few items on this list that may need further discussion.
am not sure whether the little technique I am about to share is a planning tool, a mental health tool or a revelation into how my mind works, but I will leave that for the experts to decide.
Life is a journey and not a destination. Failure and mistakes are going to happen along the way.
Nobody ever really has enough time in their day. Trying to fit anything new into an already-overbooked schedule can sometimes prove to be more challen...