Unfortunately, given the cost of housing in some areas of the country--usually attributable to the artists and/or the art and cultural districts, which have grown up around them--it is probably too late. A crisis is looming.
San Francisco is one of the most expensive places in the country to live. The median rent for a one-bedroom apartment is $3,285. But! If you want to rent this beautiful valley in Yosemite National Park and then drown it, it will only set you back $30,000 a year.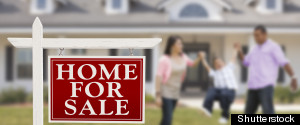 As my partner and I are both attorneys who work on and in support of public education, private school was not an option for us, so we decided to look for homes further out but with highly rated public schools. At the risk of sounding naïve, I was wholly unprepared for the reality that came with prioritizing high-quality public schools in my home search.
San Francisco is presently transforming from one of the world's greatest cities to an uninteresting generic metropolis. There is an alternative to keep San Francisco as the unique, vibrant, fascinating, & interesting city it is today.
Trulia's Bubble Watch reveals whether home prices are overvalued or undervalued relative to their fundamental value by comparing prices today with his...
They say that the Web is forever. Don't publish anything on the Internet that you will not want someone to read back to you years in the future. With ...
Based on the protests, one would think that tenant displacement in San Francisco is driven by a company providing buses for employees, not Ellis Act evictors terrorizing vulnerable tenants.
Despite gridlocked freeways, longer commute times, greater air pollution, loss of open space, and, of course, urban sprawling and overcrowding, the young and hopeful continue to flock here. But is it worth it?
Unless you're a millionaire, don't plan on buying a nice home in the San Francisco area anytime soon. The high number of technology workers making million-dollar salaries is driving up the cost of real estate far beyond what most individuals and families can dream of paying.
Of course, most of our parents were immigrants, and probably saw Rich as just an older kid. In some ways he was. He was like our Peter Pan, and we were the Lost Boys, although not all that lost.
Each neighborhood is like a different fashion brand, with it's own feel, image, price-tag, following. Cow Hollow is Tory Burch, Pacific Heights, Prada. Once you love a brand or neighborhood, you tend to love most of their pieces or homes.
If the residents of San Francisco were keeping their eyes on the prize of smart development, they would take a fresh look at SoMA and its technologically-savvy businesses as a chance to do something remarkable.
The Facebook IPO will only add to the millionaires competing to buy a small number of homes, and it seems inevitable that prices will be driven up.
Fiver Brown's a musician, but according to his bio he's also worked as a pirate, rodeo clown and sushi photographer. He's the kind of guy who can't really afford to buy a home in Sausalito. So he bought a boat.
You don't pay $1.6 million for a three bedroom in Noe Valley only to move a kid named Bob or Sally into the nursery. The roll call at a San Francisco preschool is more apt to include Declan, Keegan, Balthazar, and Poet.