"I'm loving my pixie." I never thought those words would come from me.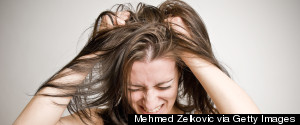 I cut off my long hair because I wanted short hair. It's really that simple. I didn't do it to piss anyone off. If my pixie pisses you off, just remember: it's mine.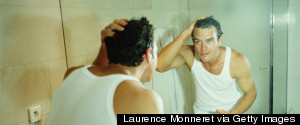 Let's face it, none of us want to age but it is inevitable, and with that comes one of man's biggest fears: hair loss. You can either choose to deal it with in a graceful way or make an ass out yourself by growing hair to try to cover the bald spots or receding hairline.
Once you build your base with uncompromising color and a take-no-prisoners cut, a signature style is guaranteed to complete your look. What often comes more naturally to younger dolls can also be had easily by all women.
I was not the kind of little girl who imagined herself getting married in a beautiful chapel with a long flowing gown, and to everyone who knows me, it was inevitable that I was going to be a nontraditional bride.
Cascading lengths have been en vogue for many seasons now, but for some of the trend's patrons, it is time to put the look to rest.
Charlize Theron, while incredibly beautiful with long hair, was heart-stoppingly gorgeous with her grown out pixie. The absence of volume around her face helped you see just exactly what makes her so captivating.
Stars like Jennifer Lopez and Victoria Beckham go from short to long and from bangs to no bangs in an instant. Now, you can also change your hair as often as you change their mind without breaking the bank.
It's amazing how much something as small as hair can impact your attitude.
In a bold move to declare myself a risk-taker and a free thinker, I found myself at a corner beauty salon which welcomed walk-ins. I sat with a random stylist who had a seat open and asked that he cut my long, blonde hair. Seventeen years later, I still have a slightly different style of that same summer haircut.
It's fall, which for a lot of people is a season of change. Even though The Great Gatsby won't be hitting theaters for almost a year, there's no reason not to embrace the 1920s style that so many of us thought was coming.
When Charlize Theron cut off her hair, I told my roommates I was thinking of cutting my own short. Their answers were pretty much all the same: Don't do it.
"You should do it. It's just hair." I met Beca at a friend's birthday dinner and, on the walk back to the subway, I told her how much I admired her p...