Software companies tend to release regular updates which add just a few features yet still cost an arm and a leg. With most software, though, there co...
Spoiler alert: I love epic stories with universal meaning for varied audiences around the world. In sum, that is why I think J...
My Twitter stream is alive with the sound of placemaking.  While those are not the exact Sound of Music lyrics we remember, I am as guilty as anyo...
The city gate of old in Acaya, Italy: form follows function A year of political obsession with walls along national borders ...
Wow, Silicon Valley, you might just be the worst. Land of opportunity. Idealized climate. Stanford University. Home to Google, Facebook, Apple, et al....
The participation of diverse voices in city decision-making processes is critical to successful urban change. By diverse, I mean not just professi...
Stories. They motivate us to learn about the 7.4 billion people with whom we share the planet. Stories. They drive us to interact and communicate with...
By Adèle Charbonneau Urban sprawl is characterized the rapid expansion of the geographic extent of cities and towns. The term has been mainly used t...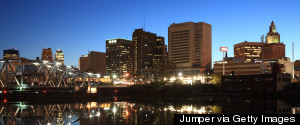 There is an entire group of people in this city who are being left out of the decision making process. If we want to thrive, young people need to be apart of the conversation and apart of the decisions. We need to be talked to, not talked at. The future of our city, Newark depends on it.
In my mind, this is a clear and powerful articulation of the elements critical to enabling cities to deal with our society's most intractable problems by thinking outside of the box.