sponsored feature
I had always dreamed of being a writer, but to take that leap would mean abandoning the comfort zone of guaranteed income.
sponsored feature
There are still too few women in elective office, and too few running Fortune 500 companies. Until this year, no woman had ever won an Oscar for Best Director. And only one has ever been awarded a fourth star in any branch of the United States military.
sponsored feature
You'll remember everything about the day when you reveled in your own strength, the power of your own spirit.
I quiet myself down, take deep breaths and listen to my heart beat. Sometimes the world can seem so chaotic, that only breathing can bring me back to the center of who I am.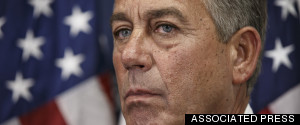 The U.S. is not alone in restricting access to abortion; many other countries have far more restrictive and even punitive legislations. But 41 years on, we are still grappling with providing access to an essential reproductive health service. And that feels so 1970s.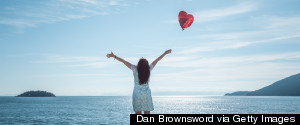 Just because we're able to do something it doesn't mean we should or that we need to. When we do things out of obligation it feels like a chore. When we do things out of love, they feel like a joy. So are you able to? Do you want to?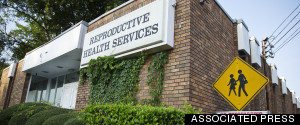 Unable to deprive women the right to abortion outright through the courts, the anti-choice movement has adopted a different strategy.
We'll need far more than a single question to decode the role gender has in Clinton's political fortunes. We would need to control for party, and mask that we're investigating bias. Because if voters are viewing Clinton through the lens of party, rather than gender, perhaps that may be progress after all.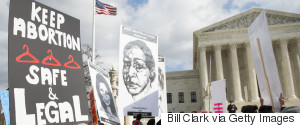 As we reflect on the 42nd anniversary of Roe v. Wade and House Majority leadership's abortion fiasco, let's make sure the lesson we learn is the right one.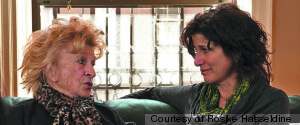 Sadly, many mothers and daughters suffer from some kind of relationship conflict. With women's lives having changed dramatically since grandmother's day, mothers and daughters are struggling to understand the differences in their respective realities.
President Obama's State of the Union address may have delivered hope. But with America's Working Women mindfully moving toward greater authenticity, "present" time with the kids and quality relationship capital, this new year should prove professionally rewarding, too.
Accuracy is absolutely needed to moderate the level of fear of LGBTI Iraqis living in areas controlled by the Islamic State. We know this from experience.
The Asian Football Confederation (AFC) has dropped any pretention of standing up for universal standards for equality in sports by endorsing bans on women attending soccer matches in stadia.
The new campaign, IMPACT 10X10X10, is a one-year pilot effort that aims to engage governments, corporations and universities to make concrete commitments to women's empowerment and gender equality.
Privilege isn't always something you can see without trying. Some people, usually those born with less privilege, have perfect vision. They see the privilege problem because they experience it firsthand every day. Other people, however, may not recognize it at first.
On most issues New York State Governor Andrew Cuomo just can't seem to remember the position he took the previous week. But the one area where Andy seems to be consistent is his war against teachers.