sponsored feature
I had always dreamed of being a writer, but to take that leap would mean abandoning the comfort zone of guaranteed income.
sponsored feature
There are still too few women in elective office, and too few running Fortune 500 companies. Until this year, no woman had ever won an Oscar for Best Director. And only one has ever been awarded a fourth star in any branch of the United States military.
sponsored feature
You'll remember everything about the day when you reveled in your own strength, the power of your own spirit.
When I think of my father in the time before he became my father, he seems marvelously determined and ready to get the hell started with his life. My father always appreciated a straightforward narrative.
I recently reached out to fitness expert Joel Harper to get his take on training for a half-marathon. And you know what? He says you can do it, too. Read on to find out his tips:
Small theater is one of the most welcoming places for fresh new voices. In this series I will begin to prove why.
When my marriage ended, I wondered if I'd be spending all my free, non-kid time with my books and my cat. There have been weekends when I've done just that, but there have also been long stretches when I've dated up a storm.
President Obama is willing to commit military resources to back up the Saudi war on Yemeni rebels. But when it comes to their war on women, like every U.S. president before him, the Supreme Commander is missing in action.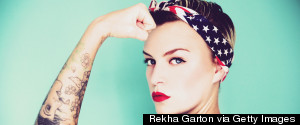 The truth is we are humans programmed for emotional connection. We are meant to feel, cry and share with those closest to us and yet our definition of strength keeps us walled off from the connection we need for survival. To live any kind of authentic, happy, solid life we must redefine strength.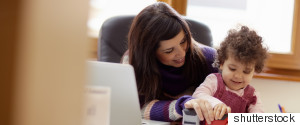 I. Am. Enough. You are, too. Say it with me: "I am enough." Here are five things to remember when you are struggling to scrub the dishes with a toddler in your arms.
All the women in my life are smarter and more hardworking than men. They take on more responsibility and claim no credit for all their work. They are caring, compassionate and willing to sacrifice their needs for others. Aren't these qualities that we would look for in a President?
For most of my adult life, I have been aware that Republicans have sought to regulate my body through criminal punishment. But until Tuesday, I did not realize that they had it mind to criminally regulate my gaze as well.
As more white women turn to bronzers, lip injections, butt implants and the like, black women are still forced to maintain more conservative images in public to counteract stereotypes based on these features.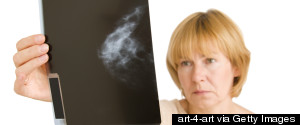 Anyone who has followed the so-called "breast cancer screening controversy" knows that the disagreements about whether and when healthy women should get a mammogram are more political than scientific.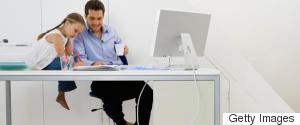 This day, when girls were seen and heard, changed many lives, as I've come to know through the years. The program also brought about an amazing bond between fathers and daughters who spent the day in the place where those dads spent most of their waking lives.
Unlike the 2012 presidential campaign, in which much of the "war on women" rhetoric employed by Democrats hinged on reproductive health politics and the birth control mandate, next year's presidential race will address a broader array of economic concerns for women, at least if Hillary Clinton has a say.