sponsored feature
I had always dreamed of being a writer, but to take that leap would mean abandoning the comfort zone of guaranteed income.
sponsored feature
There are still too few women in elective office, and too few running Fortune 500 companies. Until this year, no woman had ever won an Oscar for Best Director. And only one has ever been awarded a fourth star in any branch of the United States military.
sponsored feature
You'll remember everything about the day when you reveled in your own strength, the power of your own spirit.
All told, the project reached approximately 180,000 people across two regions of the country. With this rising tide, and with new knowledge and skills to keep growing, communities can start distancing themselves from severe poverty and scarcity.
These stories have done more than just educate and inspire women to take their lives into their own hands; they have been the catalyst that has ignited and continues to ignite social and governmental change.
This was just one of the countless stories read by women, about women, who would not be alive if not for the support of Donor Direct Action (DDA), an organization which has been providing decades-long support for women.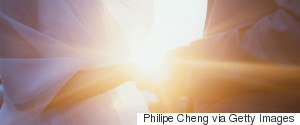 I didn't die. Instead I thrived. I learned all I could; I saw the best doctors that community health, and occasional private insurance, could provide. And today, 27 years post infection with an AIDS diagnosis, I am undetectable with a healthy t-cell count.
As my friend hung up the phone, all I kept thinking about was Jyoti -- how her image had once hovered over her mother and father's head, and how her absent future now dangled over us all like a perpetual question mark waiting to be answered.
Through simultaneously preserving Tibet's wisdom tradition and encouraging women to embrace and thrive through knowledge acquisition she is not only empowering Tibetan women, she is giving them the tools to empower themselves. Delek's work and outlook speak to the power of that lens.
It doesn't seem to matter whether you live in the United States, Uruguay or Uganda -- whether you are in the so-called developed world or developing world -- if you are a woman, it's more than likely you will bear the brunt when it comes to providing unpaid care.
I have always said I will stop writing when I give up hope in our ability to change and reform. So far, I have not stopped writing. Hope is still alive despite the disappointments, and these are plenty!
The Parable of the Starfish goes like this: an old man walking on a beach sees a young boy throwing starfish back into the water one by one.
Here's the thing: women drive car buying decisions. Car people, don't forget to speak to them in their language.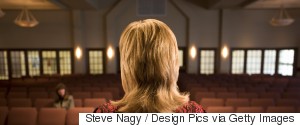 Even among those who support women in ministry, there can be a blind spot when it comes to understanding the long history and entrenched views about women in positions of leadership and influence, particularly in the church.
The Women's Empowerment Principles, a joint initiative of the UN Global Compact and UN Women, are premised on the fact that women's full participation in economic life is essential to build strong economies and establish more stable and just societies.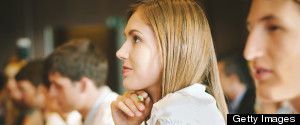 As National Women's Month comes to an end, I am reminded of the importance of mentoring young women and helping them find their voice. Women are speaking up for themselves and their worth, and it is important that we empower young women to do the same.