sponsored feature
I had always dreamed of being a writer, but to take that leap would mean abandoning the comfort zone of guaranteed income.
sponsored feature
There are still too few women in elective office, and too few running Fortune 500 companies. Until this year, no woman had ever won an Oscar for Best Director. And only one has ever been awarded a fourth star in any branch of the United States military.
sponsored feature
You'll remember everything about the day when you reveled in your own strength, the power of your own spirit.
There have been long strides made in the past decade in the aforementioned areas, and there are more strides to be made by policymakers and the youth alike. However, Washington can no longer overshadow the youth voice with its constant bickering and gridlock partisanship.
Whether we articulate it or not, feeling regretful for who we authentically are can hold us back in all sorts of ways.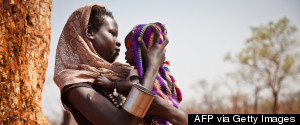 The women and children of South Sudan, are amongst the most vulnerable. The protracted emergencies and complete absence of social services is destroying the human capital base and potential of the youngest country in the world.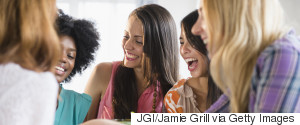 The truth of the matter is how often do we post what's "really" going on in our lives? Never. The majority of time we all simply post our highlight reel but never the days where our insecurities have gotten the best of us or we really wanted to throw the spouse we brag on everyday out of the window.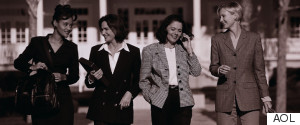 Highly educated women may be only a sliver of the American electorate, but they could hold the presidency in the palm of their hands. Instead of seeking to please "the soccer moms" or the "Reagan democrats," candidates should try to win over the "Smart Alices." Here's why.
New York-based writer/performer Aizzah Fatima produced a one-woman comedy show called "Dirty Paki Lingerie" as a result of her growing frustration with the limited perception other have of her as a refugee or a victim.
We think we need to move the debate even further so we can try to tackle these challenges and at this moment, we have a golden opportunity to do that.
1. I'm not good enough This is a core limiting belief. At some point this one comes and bites us all. It's powerful and deep rooted. I've seen this b...
While we focus on the present and the future of equal rights, we must acknowledge that we aren't the first people to demand equality and many of our freedoms were provided by strong women of the past who deserve to be remembered in these kinds of celebrations.
The past two decades have shown that it pays to invest in girls and women, and we have seen tremendous improvements in some areas. However, challenges remain, and progress has been uneven across regions and within countries.
The inspirational workers that I met there provided me with an even sharper reminder of how far we still have to go to protect women and girls (and boys) from violence and to help empower them to live a life without discrimination.
My recent semi-memoir "The Burden of My Red Lips in Tehran" is an eye-opener to what life really entails for female teens in the most heated years of Iran's modern history and it also serves as a weapon and shield to help teenagers move through the limitations and roadblocks.