sponsored feature
I had always dreamed of being a writer, but to take that leap would mean abandoning the comfort zone of guaranteed income.
sponsored feature
There are still too few women in elective office, and too few running Fortune 500 companies. Until this year, no woman had ever won an Oscar for Best Director. And only one has ever been awarded a fourth star in any branch of the United States military.
sponsored feature
You'll remember everything about the day when you reveled in your own strength, the power of your own spirit.
What would happen if every country decriminalized prostitution? Not just the few that have already disastrously done so, but what if every government legitimized pimps and brothel owners and failed to hold men accountable for purchasing human beings for sex?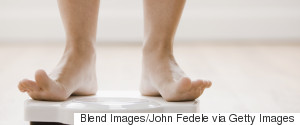 So how do you start shrinking that waistline without depriving yourself, messing up your metabolism with crash diets, and ending up regaining all the weight you've lost?
One of the greatest blessings of my new role with the Clinton Global Initiative (CGI) has been getting to know, working with, and learning from Renée Joslyn, the Director of Girls and Women Integration at CGI.
When I first met Bibhuti, I realized within minutes that his passion for educating and mentoring girls in some of the most impoverished parts of Nepal came from something far deeper than just giving back to his home country.
Years ago I stumbled across a book called Psycho-Cybernetics written by a plastic surgeon named Maxwell Maltz. Women and men would come into his offic...
My children are now adults, some with children of their own, and, I must admit, time passed faster than I had ever imagined it could or would. If gi...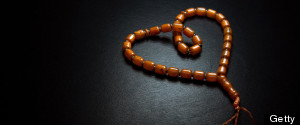 The escalation of tension among the American-Muslim community is an opportunity for us to once more examine the role of religion in society from a multi-disciplinary lens. It is an opportunity to reject the simplistic and sensational narrative that is leading to a cycle of violence.
The world is actually getting better. Fifteen years into the 21st century, life on the whole has improved for a great deal of humanity. Access to basic needs like food, shelter, water, education and work has improved.
This agenda is designed to be 'a plan of action of the people for the people' and will be the leading global development policy of the next 15 years.
I have participated in CIO thought leadership panels with all four extraordinary CIOs named above, including recent collaboration with Diane Doersch. Diane is a brilliant technologist and digital change agent. She is also a passionate advocate for women in technology.
Attending the United Nations General Assembly (UNGA) summit in New York is an amazing opportunity that the Wellbeing Foundation Africa (WBFA) and I have been honoured to accept for the fourth year in a row.
Get ready for some serious girl talk, because this month, you won't be able to avoid it. The documentary about heroic young Malala comes out this weekend, Tuesday is international girls day, and October is breast cancer awareness month.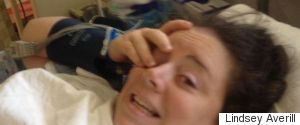 I was always pro-choice, but before this experience I was wishy-washy about late-term abortion -- even with my adjacent medical knowledge.