sponsored feature
I had always dreamed of being a writer, but to take that leap would mean abandoning the comfort zone of guaranteed income.
sponsored feature
There are still too few women in elective office, and too few running Fortune 500 companies. Until this year, no woman had ever won an Oscar for Best Director. And only one has ever been awarded a fourth star in any branch of the United States military.
sponsored feature
You'll remember everything about the day when you reveled in your own strength, the power of your own spirit.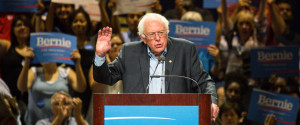 Many people believe that electing a woman president will help. I'm not so sure. Does breaking glass ceilings constitute a real political strategy -- that's capable of improving women's lives? And does voting one's gender really translate to voting one's interest?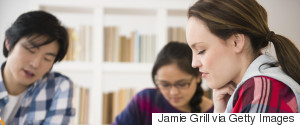 Over the past few decades, college-aged women have come a long way in achieving education equity. While female students are now the majority population on college campuses, they still face unique challenges: women aged 18 to 25 suffer the highest rates of domestic violence
There seems to be a carefully crafted, extremely marketable, but ultimately fictitious, idea of what a pro-choice woman looks like. She's believed to be promiscuous. She is irresponsible, unable to take on an ounce of liability for her actions. This picture is false.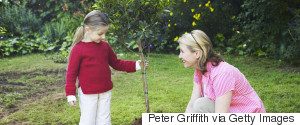 Making menopause a positive time in our lives starts with slowing down long enough to appreciate what is happening. This way of thinking flies in the face of how many women experience "The Change."
You discovered another woman's lacy g-string in his mouth when you kissed him goodnight, which you tried to overlook, until his hiding mistress had to climb out from under your bed because she has an issue with claustrophobia and was having a panic attack.
I wrote this over a year ago and when I read it, it pulls me back there, back to the place of not loving most things about my physical self, because you are not what the world considers beautiful; you are not the standard.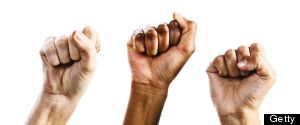 If our legislators and Governor really support fair pay for women, as 90 percent of the voters think they should, supporting Senate Bill 3 is the right thing to do.
All labor has dignity, especially when it enhances the well-being of the sick among us. Protecting the rights of home care workers is to defend the dignity of not only the worker, but the patient as well.
Make no mistake, however. There's nothing gender neutral about having a baby. Pregnancy, childbirth, and postpartum recovery are strictly women's issues. Since healthy women are the foundation for producing healthy babies, the design of any family leave program must prioritize the needs of women over those of men.
In polite circles men that behave in this manner to women are shunned. So why is this behavior okay with some women? Am I missing something? Why are women allowing Trump to define them in this way? Is this the new normal?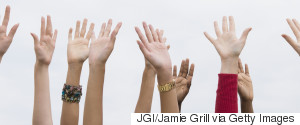 Gaining the right to vote was one giant leap for womankind, but only one small step towards equality. Instead of a day of commemoration, I say we approach Women's Equality Day as a day of action to further our quest for true gender equality.
Maria's message was clear. She was totally overwhelmed, exhausted, and felt like she just wasn't good enough... good enough at anything. Being anything less than superwoman felt like failure. The more I listened to Maria, the more I knew the time had come... the time for Maria to put down her super cape.
Of late, meaning the last few years, coming to myself in the dark woods in the middle of my life, I read autobiographies of interesting women. They are my guides as I navigate a way that is lost only because it isn't found yet--because I haven't lived it.