sponsored feature
I had always dreamed of being a writer, but to take that leap would mean abandoning the comfort zone of guaranteed income.
sponsored feature
There are still too few women in elective office, and too few running Fortune 500 companies. Until this year, no woman had ever won an Oscar for Best Director. And only one has ever been awarded a fourth star in any branch of the United States military.
sponsored feature
You'll remember everything about the day when you reveled in your own strength, the power of your own spirit.
At this key time, when so many are embracing women's empowerment, others are afraid to be associated with feminism. When did we get so afraid to call ourselves feminists?
The actresses were the subject of much scrutiny and criticism, mostly around their physical appearance. The people doing the bashing? Women. All women
Don't give your bully one more second of power. Sooner, rather than later, I promise you will realize that the hateful words that once froze you in your tracks have become the very words that fuel your mindset to carry on just as you are. There is nothing wrong with you. You are important to this world and you are enough.

Each International Women's Day, the global community pauses to reflect on women who inspire. Sometimes these women are famous, sometimes they are historical -- but just as often they are seemingly regular women you've never read about in a newspaper or text book.
As our nation's first popularly elected African American Senator, Senator Brooke claimed his seat at the table of government and paved the way for the election of African Americans across the country, including President Barack Obama and me.
Billie Dragoo, Founder and CEO of RepuCare has been an entrepreneur for 23 years. Her list of accomplishments is nothing short of vast. She's been r...
A woman's intuition is a powerful thing. Being able to read a situation is a gift many ladies have without even trying to hone it! Turns out, it actually gives them a leg up when it comes to running a business.
Nepal is a country not only brimming with color and life but also with opportunity. It is in the small town of Pokhara where the Women's Skill Development Organization (WSDO) thrives.
Yesterday in Silicon Valley, former Secretary of State Hillary Clinton stood before an audience of 5000 women in the tech industry, eager to hear her perspective on advancing women's leadership, advocating for themselves and other women in the workplace.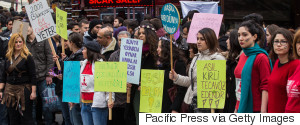 This catastrophic event indicated to us once more that enacting rules or making reforms cannot by themselves help to empower women and prevent violence. The government of Turkey should focus much more on internalization of the reforms (like those it pioneered once upon a time) to prevent them from being merely cosmetic.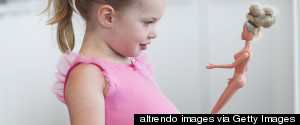 Our bodies are varied. They break, mend, grow life, disappoint us, and haul groceries. They age, climb stairs, run marathons, comfort, ache, and surprise us with strange hair. Our bodies are real. A "real woman's body" can't be found in any one part; it can only be understood by appreciating the whole.
Last Wednesday, Mississippi petitioned the Supreme Court to reverse a lower court decision that is keeping the state's only remaining abortion clinic open--for now. The clinic is under threat of closure, thanks to a 2012 state law that requires abortion clinic doctors to gain admitting privileges at local hospitals.
A chronic lack of resources, funds and access to capital keep women who live in low- to middle-income countries on poverty rolls.