sponsored feature
I had always dreamed of being a writer, but to take that leap would mean abandoning the comfort zone of guaranteed income.
sponsored feature
There are still too few women in elective office, and too few running Fortune 500 companies. Until this year, no woman had ever won an Oscar for Best Director. And only one has ever been awarded a fourth star in any branch of the United States military.
sponsored feature
You'll remember everything about the day when you reveled in your own strength, the power of your own spirit.
Apparently the sale of sexy women's underwear is so volatile that, until recently, workers at Victoria's Secret were required to call in every morning...
So it requires some creativity to cultivate courage and express it as a woman. We all have it -- man and women -- we just need to find it and activate the power within. Here are the ways I have found to cultivate courage to lead my personal and professional endeavors.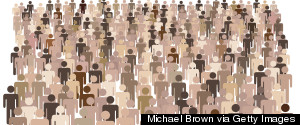 An estimated 225 million women in the developing world want to avoid a pregnancy, but are not using a modern method of contraception. These women need improved access to contraceptives and the ability to decide for themselves the spacing and timing of their pregnancies.
As Stop Patriarchy plans to fan out around Mississippi, it will be mobilizing outreach and disruptions to businesses against all forms of patriarchy and women's oppression -- from abortion rights to eliminating rape culture.
With a presidential election fast approaching with candidates to potentially become the first female president, these findings are a bit concerning. Children are usually influenced by their parents and their surroundings. This means it might be time to check in on your own biases.
Since its launch in 2013, Catrinka has provided over 55,000 days of education for girls in developing countries, giving them the knowledge and skills they need to have a better future.
That word was echoed by many of the people in attendance that day--brilliant, hard-working diversity practitioners defining their effort in advancing more women and minorities as a "journey."
It is Monday morning. I am just back from my sister's graduation in Vilnius, Lithuania. I find myself in my working desk at the University of Antwerp. As I enjoy the sweet taste of a croissant and the refined Italian espresso, I notice how the scent of bitter coffee reminds me the fate of life: bitter and sweet at the same time.
Feminism has become a dirty word. For many, it can alienate. For some it conjures up images of people demanding opportunities that they do not deserve. It's a complicated topic with which this generation of women struggle. Knowing they are capable, the suggestion that special treatment is required, mocks the very concept that women are trying to overcome. Judge each person on their ability.
There is something unnerving about the rush of Republican presidential candidates to go on record as standing firmly against women's reproductive rights. They do not have the vaguest notion of what it is like to be pregnant as a result of abuse, incest, assault or a multitude of other wrongs, or simply what it is like to be a woman denied control of her own body.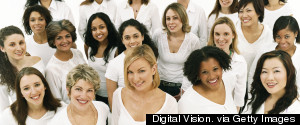 While gender inequality is a complex issue, many of the unseen barriers girls and women face can be solved with simple, cost-effective solutions. I have been incredibly lucky to meet some innovative women leaders and entrepreneurs working to bring about change for women and girls.
It's true. I never thought I'd be working in the most famous bondage, discipline, sadism, and masochism (BDSM) dungeon in New York City. Not to mention that I'd start at the ripe age of 55. If you had told me 10 years ago that I would kick a man straight in the balls wearing six-inch heels, I would have kicked you out of my house.
For those who think they're too old to find love in midlife, for those who think their ship has sailed, I say - don't give up. Everyone evolves. You're not the same person you were 10 years ago, and neither is your future soulmate.