sponsored feature
I had always dreamed of being a writer, but to take that leap would mean abandoning the comfort zone of guaranteed income.
sponsored feature
There are still too few women in elective office, and too few running Fortune 500 companies. Until this year, no woman had ever won an Oscar for Best Director. And only one has ever been awarded a fourth star in any branch of the United States military.
sponsored feature
You'll remember everything about the day when you reveled in your own strength, the power of your own spirit.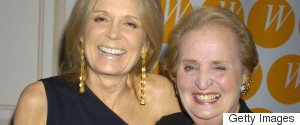 Whether I support Bernie Sanders or Hillary Clinton is ultimately unimportant; what is important is my right and ability to choose in the first place. Of all people, Steinem and Albright should have understood this.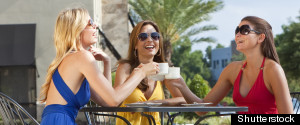 The better question is, how do we break this cycle of feminine destruction among women? We begin with the embrace of our own insecurities, and the allowance of those insecurities to become our strengths.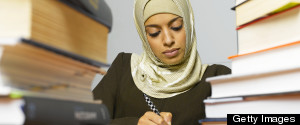 Considering how our society strongly stands for freedom of expression, justice and plurality, it's ironic that the very thing which Muslim women use to express their identity and liberty -- the hijab -- is the exact reason they are highlighted so much more.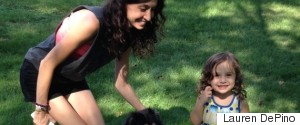 I met Ross my freshman year in college. Eleven years my senior, he was my philosophy adjunct professor at Temple University in Philadelphia. He was cute, Jewish, and intensely attentive. Just my type.
We can fully recognize the leaps and bounds that have already been made. Women can now do things like vote, and ride astride horses instead of using a sidesaddle, and veto corsets and bustles in favor of sneakers and sweatpants. There's no denying that advancements have been made. But one thing is also clear: we are not there yet.
Whether you love or hate Valentine's Day, at the very least it's a reminder to reflect on our relationships, and to think about how we can love better...
It is with no desire to convince anyone of anything that I write this piece. I do not want to convince, cajole, harangue or harass. And I certainl...
Sports and air transport are likely to serve as indicators of whether Iran has the flexibility to become a major node in an increasingly globalized world. At the core of Iranian efforts to become a global sports and airline hub will be its willingness to relax strict gender segregation, dress codes and its ban on alcohol.
After serving an auspicious 12 year tenure as Executive Director of the Tribeca Film Festival, Schafer has transitioned with keen skill sets in tow to becoming one of today's most sought after film producers.
Bernie Sanders is not a Democrat and has never been one and if he becomes the Democratic nominee at the head of the ticket Democrats on the ballot below him from school board to U.S. Senate will be running for the hills.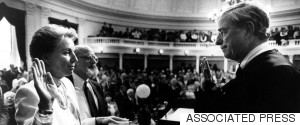 Hillary Clinton is not the first progressive Democratic woman to be challenged by Bernie Sanders. It's difficult to find that sweet spot where a woman is "just right" tough enough to be commander in chief and feminine enough to be mother of the nation.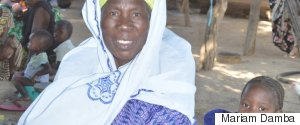 The link between female genital cutting and cases of keloid, dysmenorrhea and urinary incontinence became clear. Five years ago, I decided not to practice excision any more. Soon after, my village decided to ban FGM.
Despite the strong evidence of the benefits of breastfeeding (see below) and WHO's recommendations to breastfeed exclusively for 6 months and continue for the first 2 years, women around the world do not have the support they need to breastfeed.