sponsored feature
I had always dreamed of being a writer, but to take that leap would mean abandoning the comfort zone of guaranteed income.
sponsored feature
There are still too few women in elective office, and too few running Fortune 500 companies. Until this year, no woman had ever won an Oscar for Best Director. And only one has ever been awarded a fourth star in any branch of the United States military.
sponsored feature
You'll remember everything about the day when you reveled in your own strength, the power of your own spirit.
In honor of the women and girls I have worked with over the past ten years, I want to share 17 ways we can continue to support grassroots change and ensure women, girls and communities are supported. Let's call these HER goals.
We are no longer in the age of etiquette dinners and coming of age balls, but rather have entered a beautiful era of programming and engineering. This is an essential guide crafted to teach young women how to properly learn to code.
When I went for a walk the other day I had an incredible revelation about some aspects of myself that I wasn't aware of before. I also realized that this is something many women have in common.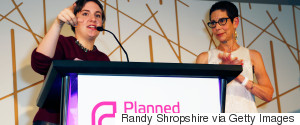 If "pro-life" Republicans want fewer abortions, they have decisions of their own to work out. Every woman is the captain of her own ship -- the pilot of her own plane -- and equipped to make decisions about the health, safety and security of herself and any passengers.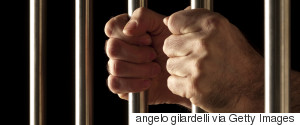 In short, the injustice of mass incarceration is something everyone should be aware of and talking about. The impact it is having not only on inmates but also on their partners and families is a discussion we cannot continue to leave out.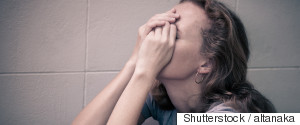 This October, it is time we recognize the intersection of domestic violence and work-life issues. An effective national policy on domestic violence must understand the impact this epidemic has on the workplace, including the problems for both employees and employers, some of which result from the structure of the workplace itself.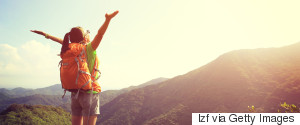 Making a commitment to your own development is the first step on the path to living your personal legend. As you increase of your sense of self you increase your overall success in life.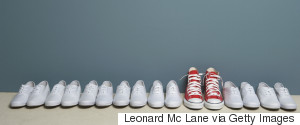 It's okay to be weird. Here's why.
I believe that we have the power to turn every blow in life into a blessing -- if only we replace the feeling of failure with our openness to learn.
In your vulnerability is your strength. This is the secret of the feminine. As women, we may not realize the POWER of our position. We have been ta...
I will never be "stacked" or voluptuous, nor athletic and "ripped," but I accept that. This is me and after 30 years, I embrace it with confidence.
In August, I held the first 'Act 2 ... Now What?' seminar for women over 50. It was an amazing afternoon of women remembering their long-lost passions and vowing to get their fire back.
The very simple, little brick building greeted me when I pulled into the parking lot. A single door was wide open, patiently waiting to welcome the guests that would be arriving shortly.