sponsored feature
I had always dreamed of being a writer, but to take that leap would mean abandoning the comfort zone of guaranteed income.
sponsored feature
There are still too few women in elective office, and too few running Fortune 500 companies. Until this year, no woman had ever won an Oscar for Best Director. And only one has ever been awarded a fourth star in any branch of the United States military.
sponsored feature
You'll remember everything about the day when you reveled in your own strength, the power of your own spirit.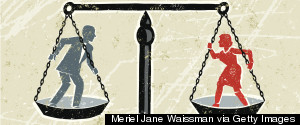 As a woman there's no getting away from it -- you are WAW: Walking As a Woman, and that means you are treated differently every step you take.
There are two extremes of the spectrum, high maintenance vs. low maintenance. As girls, there is a great chance that we have been called either of these more times in our lives than we would like to admit: "oh my gosh, she is SO high maintenance, right?!"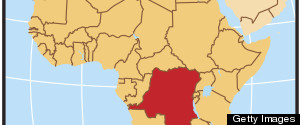 For almost 20 years, Dr. Mukwege has treated patients who have survived serious injuries from sexual violence perpetrated as a tactic of war in the Democratic Republic of Congo (DRC)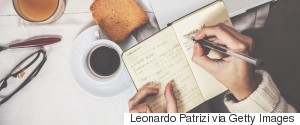 I set out to write a book to shift the narrative of the gay community and the church. Instead, I ended up writing a different story. After broader exposure to the vast challenges standing in the way of achieving the true definition of equality, the novel aims to shift the narrative of women, the LGBT community, and the determination we all need to achieve real and concrete progress for both.
A few months ago, I wrote about the need to bear witness to domestic violence in Nigeria. A couple of nights ago, I was a witness to domestic violence in a busy restaurant -- a sad reminder of importance of the International Day for the Elimination of Violence Against Women.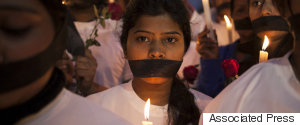 KARACHI, Pakistan -- Violence against women and girls goes on every day in every country, including those officially at peace -- but it doesn't make headlines. One in three women worldwide are victims of physical or sexual violence -- a far higher number than people affected worldwide by terrorism. Allowing this to continue is as unthinkable as allowing ISIS to rampage and kill wherever it pleases.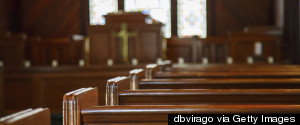 What is interesting about the biblical examples of women who were called into ministry is that though there is no defined call narrative, the women simply took the charge from God and did what God called them to do.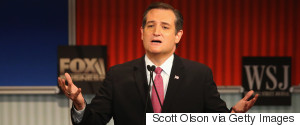 Ted Cruz is so thrilled that someone who wants abortion providers to be killed is supporting him that he actually sent out a press release to celebrate the endorsement. Is that what this Republican primary has come to? No one should tolerate calls to put someone to death because of his or her legal profession.
McGowan doesn't seem to understand equality. Equality is welcoming all people regardless of gender, race, religion, sexual orientation, etc.
If we are truly strong, on the inside, like the many women that have been my role models, then we don't have to worry so much about stupid things like feeling important because of our material possessions and social status. It is only with this new definition of success, based on our shared humanity, that we can build a better world.
When you envision a thought-leader, what first comes to mind? For me personally, I get a mental image of Facebook COO Sheryl Sandberg giving a speech ...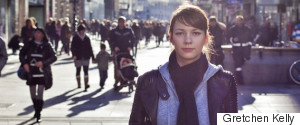 There's this thing that happens whenever I speak about or write about women's issues. Things like dress codes, rape culture and sexism. I get the comments: Is this really that big of a deal? Aren't you being overly sensitive? Every. Single. Time. And every single time I get frustrated. Why don't they get it?
Dad died Thanksgiving morning several years ago. To write "dad died" unleashes a snarl of tangled emotions. Love, loss, wishful thinking, anger, "if...