sponsored feature
I had always dreamed of being a writer, but to take that leap would mean abandoning the comfort zone of guaranteed income.
sponsored feature
There are still too few women in elective office, and too few running Fortune 500 companies. Until this year, no woman had ever won an Oscar for Best Director. And only one has ever been awarded a fourth star in any branch of the United States military.
sponsored feature
You'll remember everything about the day when you reveled in your own strength, the power of your own spirit.
There are five months remaining until COP21; however, there are less than 10 days of negotiations left until the Paris meeting -- only two more meetings of negotiators, one in August and one in October. This is not very much time at all to finalize the conditions of the framework and have all parties agree to implementation.
We at Women SPEAK are starting a revolution to shift our understanding of how women have changed and are changing the world. This revolution will not be televised.
Meet Kala Katiwada, a 47-year-old woman living in Kalleri village in Dhading, a district less than 40 miles from the epicenter of the first earthquake that struck Nepal on April 25th.
When fathers take paternity leave they are more engaged with parenting throughout childhood. For example, controlling for income and education, dads who took time off at birth were almost 50 percent more likely to read to their children as toddlers.
Rachel Thompson is the author of newly released Broken Places (2015 Honorable Mention Winner, San Francisco Book Festival) and the multi award-winning Broken Pieces, as well as two additional humor books, A Walk In The Snark and Mancode: Exposed.
Hard work alone is not enough to get you promoted if nobody knows and acknowledges it. Many women work hard and expect their boss to realize it and it's just not enough. The key is connecting and networking.
So, which states didn't make the grade? These are the places where women's reproductive rights are the most at risk.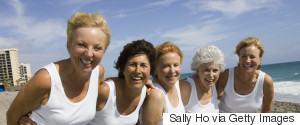 Caitlyn Jenner is making headlines. And, although the transgender aspect of her "change" is clearly being addressed, her physical appearance is what seems to be garnering the most interest. It brings into focus the premium we place on what we look like.
Every woman has their own voice -- and these voices collectively make up an entire half of the population. Represent that half -- be heard.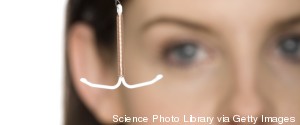 The thought of my contraception failing and derailing the track I've been on to achieve my goals is devastating. Maybe that makes me selfish, or that I am not prioritizing the right things in life. But that is the beauty of being a young, American woman in the 21st century with access to a variety of contraception options -- it's my choice.
I'll be bringing you exciting advice and insight from celebrity luminaries, "road less traveled" entrepreneurs, spiritual business gurus, creative pro...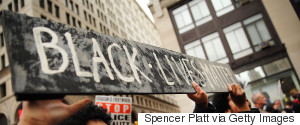 Our criminal justice system is not just. If you are a person of color, the very people who are supposed to protect you are often the greatest threat. It is worse for women of color, the fastest growing prison population.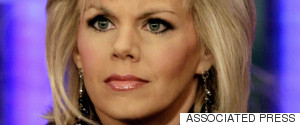 His name was Constantine Kargas. I had never met him or spoken to him. He was a complete stranger to me. And yet he believed we were soul mates, destined to be together. In fact, he was planning our wedding. For years I was terrorized by a stalker whose sick attentions might have derailed my career -- and ended my life.