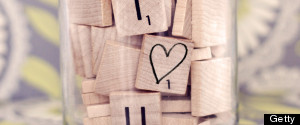 It all started when my children coaxed me to download the App, "Words With Friends" on my cellphone. What a neighborly sounding game it was! A few clicks and voilà! -- suddenly it was just as I remembered from my own childhood -- except you could take all day long to formulate one word and nobody minded.
For the last six weeks, my inbox has been jammed with "urgent" messages from various congressional candidates and progressive organizations. They use a number of tricks to get you to open the email.
Those of us who are over 50 have seen a lot. Anyone remember party lines? Elvis concerts? Typewriters with carbon paper? Yup, we've seen a lot! I know some people think things were better "back then." But were they?
It's a well-established principle: work comes before play. Those of us who live by this mantra know that an earned pleasure feels better than a guilty...
Dear Google, Until recently, I adored everything about you. In fact, I was one of your first fans. So it is with the utmost respect that I ask, that when it comes to Google Plus... what were you thinking?
Are Israeli companies best suited to just being startups that develop new technology -- to be bought out by larger global companies who can better market and deploy and distribute their products -- or should these companies be allowed to mature in Israel, creating jobs and industry there rather than merely for export?
How does it feel if you beat someone who doesn't know you had the help of a computer to find your words -- words you don't even know the meaning of? How does that possibly feel good? Do you high-five yourself in the mirror after? Just you and your nasty little secret?
When a friend said he was cheating with the popular app Words With Friends, I didn't think much of it. Who hasn't cheated at online Scrabble? Then he clarified, saying he was using the app to cheat on his longterm boyfriend.
I had a birthday a couple of weeks back, and my main present, an iPad, just showed up a few days ago. Thank God it finally got here because I desperately needed a more efficient way to waste time.
Originally published on Youthradio.org, the premier source for youth generated news throughout the globe. By: Sayre Quevedo Two years ago Breyana S...
I've found myself and my peers suffer from a constant need for stimulation, a product of the iGeneration. It's so easy for my mind to wander while sitting in class, so if I focus on a mindless game, it becomes easier to listen and absorb material.
Love Words With Friends? If more than half of the items below describe YOU, I'll see you in WWFAA.
The number one app for both the iPhone and Android is Draw Something, a one-on-one game that forces its participants to humiliate themselves before th...
We'll put down our phones, get up from our ergonomic chairs, straighten our necks and step away from whatever screens we have wrapped all around us. And we'll heal.