Latino directors should not have to tell stories about people from their own community or country of origin exclusively, but given the scarcity of films that feature prominent Latino characters, the opportunity to do so feels like a missed one.
There was some heartening news over the holidays for those of us who are longtime Star Trek fans. And there was some alarming news, none of which has been mitigated since.
Just in time for Halloween comes this new animated feature by producer Guillermo del Toro and director Jorge Gutierrez. In a unique visual style, The Book of Life reveals the journey of Manolo, a young man who is torn between fulfilling the expectations of his family and following his heart.
Defying a lot of early expectations, five of the most oddball characters ever to gain a mass audience the newest superheroes of the Marvelverse and, in Guardians of the Galaxy, one of the biggest hit movies of the year.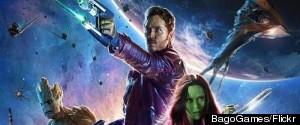 Such is the case with Guardians of the Galaxy, a fun space adventure based on a Marvel comic book that racked up record box office in its opening week, and earns its goodwill in a number of ways.
Yoda and Chewbacca Photo Courtesy Marvel Studios Guardians of the Galaxy I really sh...
Perhaps Lucy's most intriguing theme is that of Feminine stewardship of Knowledge in the face of crisis for a world too-far-gone. Plus, Groot is the n...
You can pinpoint the exact moment in Marvel's Guardians of the Galaxy that actor Chris Pratt, best known until now as an affable supporting player in...
Their backgrounds and values are all different, but we can learn an important lesson from each of their stories, especially when it comes to money.
It is the weird charm of the Guardians of the Galaxy that will linger -- along with its masterful soundtrack -- long after you leave the theater. You, too, will be "hooked on its feelin."
The trend of integration in the natural hair movement may contribute to the erasure of kinky hair textures in the media.
Zendaya Coleman is talented and a hard worker - should she be denied what could very well be the role of a lifetime just because (though she is in fact Black) some view her as "not Black enough"?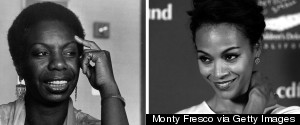 I like Zoe as an actress and as a person that I don't know. I admire her hutzpah as she defends her right to embody Ms. Simone. However, just because you can doesn't mean you should.
Happiness, confidence and balance are the best beauty boosters, but some simple makeup tweaks can certainly help along the way. Here's to many beautiful years ahead!
We checked out this year's slate, but before we can smugly tell our friends, "Yeah, I saw that before anyone else -- at Sundance," we broke them down into categories and predicted the "buzzworthiness" that each would have this year.