One of the great Hollywood turnarounds of the last decade-and-change has been Ben Affleck's transformation from frequent punchline in the wake of such...
As you know, I absolutely loved Paramount's Star Trek reboot in 2009. Loved it. As directed by J.J. Abrams, the film did the trick of rescuing the mor...
The big debate shouldn't be if this is the best Star Trek film ever. The more interesting conversation is about whether Star Trek Beyond is a better sci-fi space adventure film than 2015's Star Wars: The Force Awakens.
Simone was able to conjure glamour in spite of everything the world said about black women who looked like her. And for that she enjoyed a special pla...
Enlightening and moving are two descriptive words that will never be associated with the misconceived and misguided endeavor that is Nina.
American filmmaker and writer Maya Forbes has quietly been building her way to critically-acclaimed work that matters.
What's it like to put your art and reputation where your mouth is? Or to portray your Mom when she was your age, dealing with her bipolar Dad -- in a movie directed by...your Mom?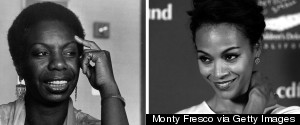 The Academy Award-nominated documentarian has directed a new film that uses rare archival footage and never-before-heard recordings to paint a remarkable portrait of legendary singer Nina Simone.
Maya Forbes' autobiographical film, Infinitely Polar Bear, about her family coping with her father's bipolar disorder, is set in the late '70s, a time when few understood the impact of this mental malfunction.
Latino directors should not have to tell stories about people from their own community or country of origin exclusively, but given the scarcity of films that feature prominent Latino characters, the opportunity to do so feels like a missed one.
There was some heartening news over the holidays for those of us who are longtime Star Trek fans. And there was some alarming news, none of which has been mitigated since.
Just in time for Halloween comes this new animated feature by producer Guillermo del Toro and director Jorge Gutierrez. In a unique visual style, The Book of Life reveals the journey of Manolo, a young man who is torn between fulfilling the expectations of his family and following his heart.
Defying a lot of early expectations, five of the most oddball characters ever to gain a mass audience the newest superheroes of the Marvelverse and, in Guardians of the Galaxy, one of the biggest hit movies of the year.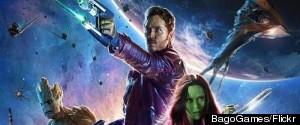 Such is the case with Guardians of the Galaxy, a fun space adventure based on a Marvel comic book that racked up record box office in its opening week, and earns its goodwill in a number of ways.
Yoda and Chewbacca Photo Courtesy Marvel Studios Guardians of the Galaxy I really sh...