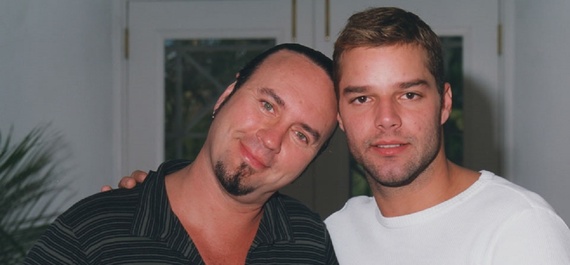 Desmond Child and Ricky Martin
During a recent live interview on my podcast, SnowbizNow, legendary songwriter Desmond Child, who wrote "Livin' la Vida Loca," offers a scoop about what may have influenced Ricky Martin to come out of the closet, plus we discuss the award-winning documentary TWO: The Story of Roman and Nyro, which documents the 12-year journey of Desmond and his lifelong partner Curtis Shaw and the extraordinary way they created a real-life Modern Family.
New Entertainment Podcasts with SnowbizNow on BlogTalkRadio
Join the new Nicholas Snow Live Facebook Group here.
This Blogger's Books and Other Items from...
FOLLOW HUFFPOST