When I left Port-au-Prince, after 18 days of witnessing the most distressing and inspiring examples of the human condition I had ever seen, I knew I'd return one day, I just didn't think it would be so soon.
When I got back to Brooklyn there was a message waiting for me from Doug Liman asking if I'd like to help out with a film shoot, recording footage in Haiti for the new "We Are The World" music video currently in production. As tired as I was, I instantly said yes. I had the good fortune of working with Doug last year on his latest film, Fair Game, and it was a blast. He's a great guy -- incredibly focused and energetic, really consumed with his craft, and at the same time he's also about the nicest person you could meet on a film set. Doug was already on his way to Haiti, bringing three doctors on a private plane to a medical facility in Thiotte, a small town 3 1/2 hours south of the capital, and we had emailed back and forth while I was in Port-au-Prince, arranging local transport for the doctors and medical supplies. I guess someone found out he was headed down, and asked him to volunteer on the project, which then of course took about two seconds for Doug's production team to coordinate camera equipment and a crew to meet him.
I'm really looking forward to returning, as I'm still trying to process all the events that transpired. The fatigue forces you to take a break from it all, but I've been striving to recall all the days that now seem to blend together, and I don't want my memories simply being tied to photographs. I'm excited to reconnect with many of the wonderful people I met on my trip, the UN workers, the AP satellite engineers, the French and Greek doctors, and actually have a little more time and energy to spend with them. First on the list, though, is Charles, my motorcycle driver, [who operates his machine in a masterful controlled frenzy -- he simply owns the streets of Port-au-Prince].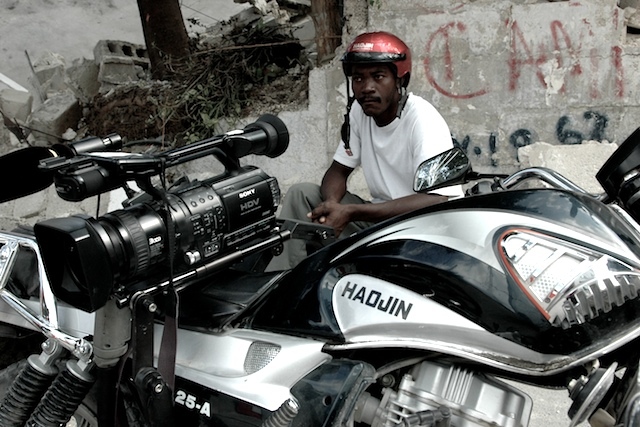 The last few days I was in Haiti, the earthquake had slipped to being the second or third lead story on the news, which after two weeks is understandable. But it was hard to be in the middle of yesterday's news knowing so much still needed to be done. Even on the plane back from Santo Domingo, I met a doctor who had said she wished she could have stayed longer, and who planned on returning, and a UN police officer who was taking a mandatory break who said she was counting the days until she could get back to work. I know the feeling, seeing as I can count the days on one hand, with my flight leaving tomorrow. After shooting so many images of destroyed lives, and the destroyed city surrounding the survivors, it's great to be able to work on a project that will keep Haiti in the news, and keep the relief effort seriously running at full speed.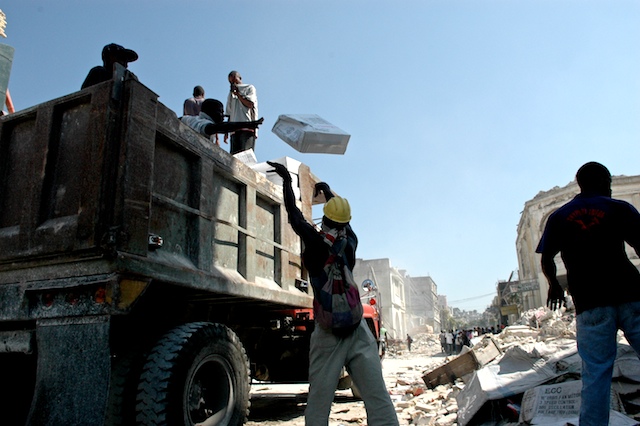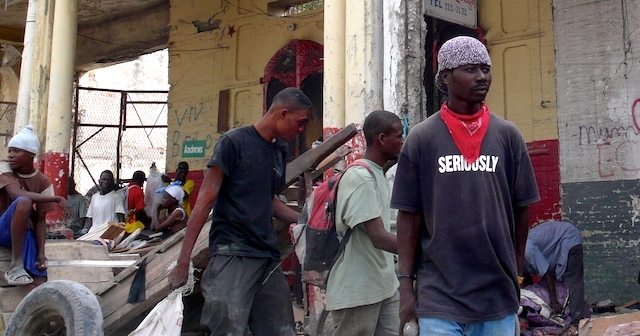 SUBSCRIBE TO & FOLLOW MUST READS
The internet's best stories, and interviews with the people who tell them. Learn more