This article originally appeared on PSFK.com.
Rancho Bernardo Inn, a resort and spa in San Diego, is setting a new precedent for the hotel industry by offering a huge range of prices based on what you need during your stay. For the basic accommodation for two, including breakfast, the price comes to $215. However, the new Surivor Package, allows visitors to control their savings based on the amenities they select.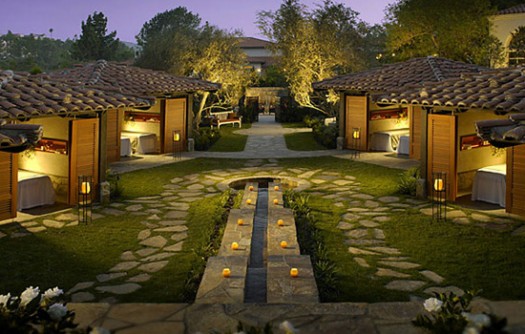 For example, without breakfast, the total is $199 and without the honor bar it goes down to $179. From there, things can get a little more drastic. No AC or heat makes the rate $159, no pillows, it's $139 and without sheets it's only $109. Why stop there? Don't want lights? $89. No towels? $59. No toiletries? $39. And finally, for the coup de grace, you can get your room without a bed and only pay $19, plus fees.
It will be interesting to see if other hotels take a hint and offer amenity options. For those that who only require a roof in their travels, be sure to book this deal soon because it expires June 15th.
To read more articles by Nicko, please visit PSFK.com.