Every January, millions of Americans collectively throw down the gauntlet and dutifully swear off late-night binges and boozy brunches in favor of juice fasts and endless hours of downward dog. The reward? Regaining our slimmest, happiest, most virtuous selves. Now as we find ourselves at the mercy of those wretched resolutions and ubiquitous "New Year, New You" titles, a new league of books has cropped up just in time to save us from a dreary fate of wheatgrass. Focusing on inner transformation, five authors might have what it takes to bring you happiness in 2011. As the great Greek historian Plutarch famously said, "What we achieve inwardly will change our outer reality." In other words, change your mindset, not your menu.
1. Add More 'Ing To Your Life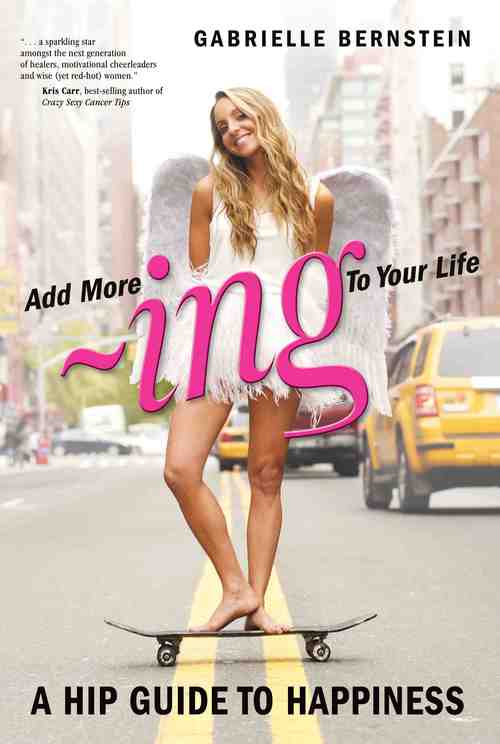 style="float: left; margin:10px">
Spiritual author, motivational speaker and Zen bombshell Gabrielle Bernstein has been pegged the Dalai Lama for the Gossip Girl set. Bernstein's best-selling self-transformation book helps readers access their "-ing," aka inner guide, to bulldoze negative thought patterns and create personal change. Through positive affirmations, physical activity and downloadable meditations, Bernstein covers all aspects of the modern life from relationships to Facebook to manifesting miracles thanks to her "-ing" equation, a method to sharpen your intuition and activate untapped inspiration. Up next? This fall Bernstein releases her much-anticipated happiness handbook and memoir Spirit Junkie.
• For: The Generation Y Power Girl
• Devotees: Eliza Dushku, Malika Chopra, DJ Donna D'Cruz
• 2011 Resolution Tip: Stop worrying! "Remember," Bernstein says, "Like attracts like. We are all magnets capable of attracting at all times. Your negative thoughts and feelings represent a brick wall that lies between you and all you are capable of attracting. Manifest your desires into form by aligning your energy with powerfully focused thoughts and precise vision."
2. Crazy Sexy Diet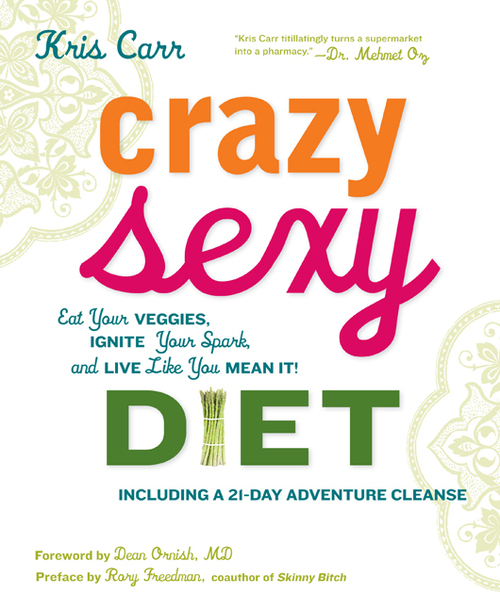 style="float: left; margin:10px">
Former actress and "stress slut" turned motivational speaker Kris Carr became a wellness expert when diagnosed with cancer in 2003. Since, Carr has had a string of best-sellers including Crazy Sexy Cancer and Crazy Sexy Cancer Survivor. In her latest tome, Carr prescribes a low-fat, vegetarian diet of whole foods, raw vegetables and green drinks to reduce inflammation and balance the pH of your body. "By eliminating processed sugars, refined starches, animal products and too much cooked food, you shift from an acidic interior environment to one that's alkaline and oxygen drenched," she explains.
• For: Health nuts and (almost) raw foodies
• Devotees: Emily Deschanel, Donna Karan, Rory Freedman (Skinny Bitch)
• 2011 Tip: Avoid animal products, vegetable oils, sugar and refined flour products and aim for the 80/20 ratio (80% fresh, alkaline food like leafy greens and raw veggies, 20% acidic whole foods like meat, grains, legumes.)
3. A Course in Weight Loss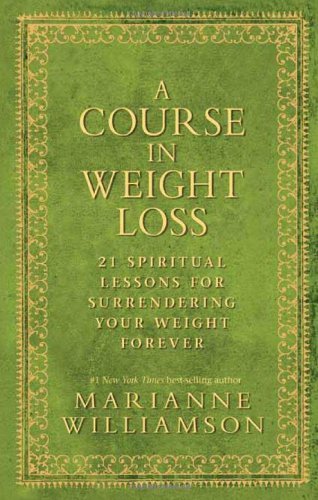 style="float: left; margin:10px" >
When Oprah declares your book one of her Favorite Things, you know it's a hit. Best-selling author Marianne Williamson investigates the connection between spirituality and weight loss in her new (Oprah-endorsed) book with 21 spiritual lessons for weight loss. Focusing on a holistic paradigm rather than pragmatic approach, Williamson addresses the spiritual, emotional, and psychological elements involved. "If your 'weighty thinking' does not change, then even if you lose weight, you'll retain an overwhelming subconscious urge to gain it back," says Williamson. "It's less important how quickly you lose, and more important how your mind, your emotions, and your body to all 'lose weight."
• For: Diet addicts and compulsive eaters
• Devotees: Oprah, Dr. Dean Ornish, Louise Hay
• 2011 Resolution Tip: "Until your fundamental relationship with yourself is healed, your relationship with food is doomed to be neurotic," says Williamson. "Begin with a commitment to be kind to yourself."
4. Love for No Reason

style="float: left; margin:10px" >
New York Times bestselling author Marci Shimoff introduces the follow-up to her hit self-help book, Happy for No Reason. In her latest manual, the Chicken Soup for the Soul guru provides a 7-step program on how to sustain a life filled with love independent from romance, money or outside sources. By introducing love as an inner state of being, Shimoff claims, you will have more fulfilling relationships, live longer, be healthier, and get more creative.
• For: Everyone!
• Devotees: Mariel Hemmingway, Dr. Oz, Jack Canfield
• 2011 Resolution Tip: Select a theme for 2011 that is uplifting. Then set an intention with a short phrase that becomes your "mantra" for the year. Create a vision board with your theme at the top. Make a habit of looking for the ways your theme shows up throughout your day.
5. The Soulmate Secret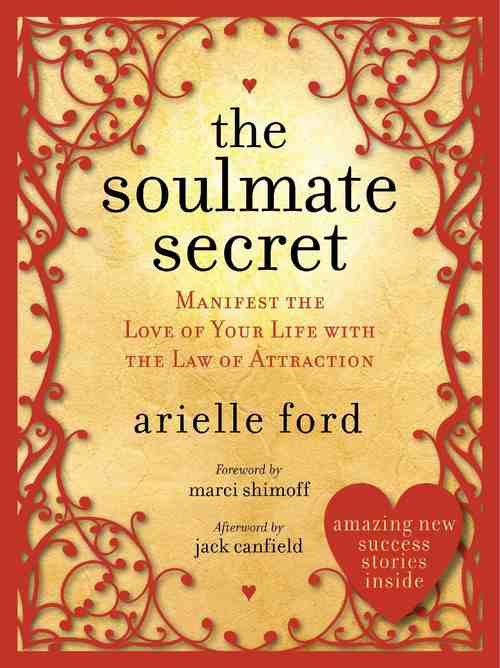 style="float: left; margin:10px" >
Forget eHarmony. In the release of her new paperback, author Arielle Ford offers readers a tangible chance at true love. Using techniques to help clear out emotional baggage (read: your nagging ex), Ford provides eleven chapters on how to become a "magnet for love," including a Soulmate IQ test to help determine if you are unconsciously blocking your soulmate from coming into your life. "Just being able to visualize isn't enough," Ford says. "You have to feel in every cell of your being the outcome you want to create. It's the feeling, not the image that holds the power to attract."
• For: Singles and divorcees
• Devotees: Deepak Chopra, Wayne Dyer
• 2011 Resolution Tip: Get specific! Make a list of desired characteristics and deal breakers. "The key to unlocking full manifestation powers of the Universe is you must clearly place your order," says Ford. "If you get caught in the trap of 'keeping all your options open,' you may confuse the Cosmic Order Taker as to what it is you really want."

SUBSCRIBE TO & FOLLOW CULTURE SHIFT
Every Friday, HuffPost's Culture Shift newsletter helps you figure out which books you should read, art you should check out, movies you should watch and music should listen to. Learn more