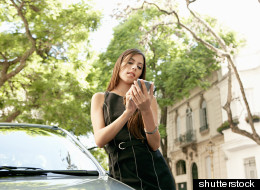 After being diagnosed with Lyme disease I was told I would probably not be able to walk again. I didn't know where to turn for help. I dutifully took the antibiotics that were prescribed, but I understood from the doctors that if I stopped taking them my condition could worsen.
As a long time body worker and yoga practitioner, I couldn't accept Lyme disease taking control of my body. I explored many holistic approaches for a cure. And finally, with all of the strength I had, I literally pulled myself up a stairway to my life-changing experience. I met with a lovely European woman who taught me breathing methods to restore movement and minimize pain. When I started to see improvement, I was delighted and convinced this was the path to recovery and health -- and it was.
Today, I am of free of the crippling symptoms of Lyme disease. I gained a deeper appreciation for the power of breathing to create or recover true health. And I knew I wanted to share this practice with the world in a user-friendly way. Amazingly, we can find all kinds of mobile and smartphone tools that can help open the door to stress relief and provide an avenue to the benefits of optimized breathing for wellness and fitness.
It is a certainty that our technology gives us many opportunities for great connection. Simultaneously it has the ability to drain us - both subtly and unsublty. While it's ultimately our choice on how connected or disconnected we are, the reality is that our demanding lives move very quickly and downtime is more difficult to find. As someone who has spent the past two decades in search of recovery and healing, I am a believer in the power of technology to help make a good transition to facilitate well-being.
So for a moment, we can put aside the stock market ticker, price checker, picture taking, find-a-parking-space-in-less-than-30-seconds apps and turn our focus to mobile-enabled tools that help tap into our inner reserve of calm.
5 Healing Mobile Device Tricks
Music is good for improving concentration or studying (or calming crying babies for that matter). Over the years, hundreds of studies have set out to see if there is indeed a link between music and mood. The evidence is undeniable. Music without lyrics has benefits. In fact, some studies have shown that classical music in particular, promotes calm and slows your breathing and heart rate. But any music that you like that fits your mood works -- download or play some old favorites (remember those songs from childhood?).

Sometimes just being aware of our bodies can provide a moment to make a change. I like the simplest of apps for this -- I use a heart monitor app (there are many) so I can get a quick check of heart rate (breathing is the easiest way to bring heart rate down -- see the next tip) and a fitness app that helps me keep track of my bike rides. Being able to see my progress inspires and builds more healthful behavior -- and these tracking apps make it easy to keep records of your good efforts.

Download apps that can help improve your health in a matter of minutes. There are various apps that focus on breathing, such as MyBreath. These apps teach you breathing techniques that quickly defuse stress and improve oxygen circulation throughout your body. When you learn to optimize breathing (or breathe diaphragmatically), you can reduce inflammation and improve muscle and brain function.

Most smartphones come equipped with voice memo applications. Take this as an opportunity to record thoughts, feelings, and goals in an audio format. No keyboard necessary! Journals are a great way to track your progress and patterns, whether health-related or relationship-related. They're also a wonderful tool for self-discovery, self-improvement, growth and problem solving. You can sync your phone with your computer so you don't lose any entries.

Sometimes simply watching videos can provide a needed calming or uplifting effect. You can find beautiful images and music on YouTube on your phone or computer like this relaxing one or this optimistic, energizing one. Just make sure to turn push notifications off so you don't disrupt your calming video experience!
For more by Nirinjan Yee, click here.
For more on wellness, click here.