THE BLOG
Raising Awareness to Orange County Homelessness
Behind the gated and opulent communities of Orange County, there's a picture perfect world, lined with multi-million dollar homes, expensive cars, and manicured lawns. But outside these gates exists a community that is rarely noticed, made up of tens of thousands of homeless people. According to a 2009 - 2010 Orange County Department of Education report, children alone make up 26,000 of the homeless community. They are an entire community invisible to most.
They were invisible to us, until we saw the documentary Homeless: Motel Kids of Orange County. The documentary followed children and their parents, struggling to survive the day-to-day hardships as they search for shelter. The powerful juxtaposition of seeing rampant poverty in what is supposed to be one of wealthiest places in the world was shocking. And we found it unacceptable. We had to do something, anything, since this was happening right in our back yard.
We contacted the Illumination Foundation, a non-profit organization based in Orange County, that helps the homeless by providing them with basic needs such as shelter, food, clothing, and much more. We agreed to host a BBQ for hundreds of homeless families in the area. And on November 6th, we pulled in to the back parking lot of the Costa Mesa Motor Inn with our burgers and hot dogs in toe.
Yellow balloons hung from the sides of pop up tents covering hundreds of clothes sprawled over tables across the parking lot, all provided by Vanessa Lopez to help those individuals in need. On the side of the lot, was a trailer where professional stylists from Ridone, provided over 50 free haircuts to families. Ridone is a non-profit organization dedicated to providing professional salon services to the disadvantaged. The Illumination Foundation said, "this simple gift inspired new confidence, especially for adults with upcoming job interviews." And right in the middle of the lot stood a BBQ grill waiting for us to light it up and start cooking.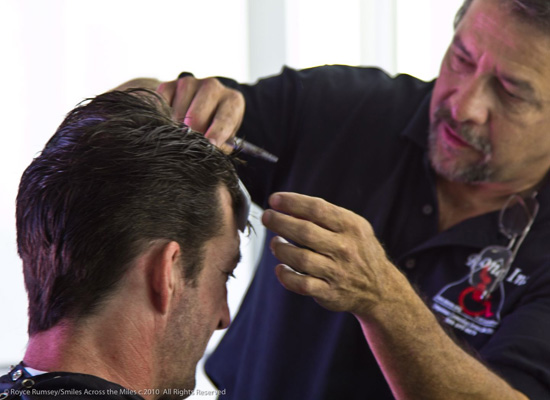 As we began to unload the food from our cars, a man came by and asked to help. He looked thin and tired. We didn't want to trouble him, but he insisted. His name is Cliff, and he had provided for his family for over 20 years as a professional truck driver until he lost his job and then his home. Cliff and his family lived in his car until he was hospitalized for kidney disease. After he received kidney surgery, Cliff and his family were discharged to the Illumination Foundation's Recuperative Care Program and Interim Housing Program, where they received shelter, case management, and Cliff got medical follow up care. Because of the program, Cliff's children were also able to attend school regularly.
So we, along with our new friend Cliff, and the rest of the design team of Idol Radec, unloaded and began preparing for the BBQ. Thirty minutes later, it was time to eat. Kids lined up along the sides of our tables excited to get their hands on some Doritos and Famous Amos chocolate chip cookies. As the BBQ scent spread across the area, more and more families came by to get a plate filled with cheeseburgers and hot dogs, clothes for themselves and their children, and new haircuts.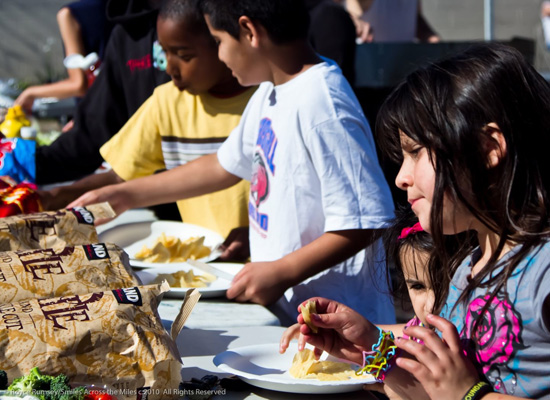 This day may have never happened if it wasn't for the amazing team at the Illumination Foundation, who help people on a daily basis. Linda Serio, the Associate Manager of Volunteers and Developments at Illumination knew everyone in the community as though they were members of her own family.
With the ailing economy and foreclosures leaving many families without jobs and homes everyday, the country needs more people like Linda Serio as well as Don Knypstra from Ridone, and Vanessa Lopez.
The most heartbreaking part of this economic crisis is the impact it has on America's children. In a recent 2010 study by First Focus and the National Association for the Education of Homeless Children and Youth, shows the "number of homeless children and youth identified in public schools has increased by 41% over the past two school years." From the 2008 to 2009 school year, nearly one million students (preK-12) were homeless, according to the U.S. Department of Education. That number will surely rise as more and more Americans lose their jobs and face the challenge of losing their homes.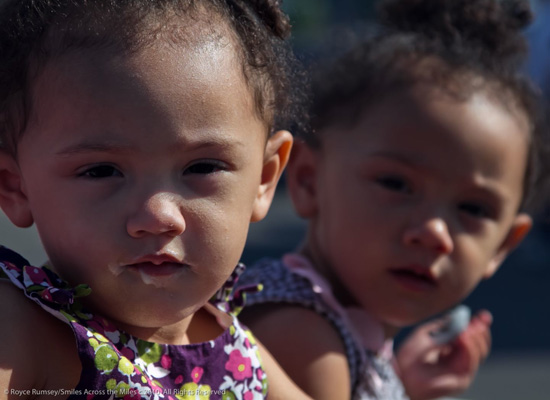 A therapist, Mindy Thiel, quoted in a Washington Post article said, "the longer the foreclosure process drags on, for years in some cases, the more likely children are to lapse into hopelessness and internalize feelings of insecurity that can linger into adulthood."
We hope that for just those few hours on the November 6th BBQ, those children knew that someone was watching out for them, that they are not invisible. Five year olds should be going to school and playing with toys. They should not be worrying about where they're going to sleep at night. It is up to us, individuals, to help these families and their children, even if we only have a few hours on a Saturday afternoon.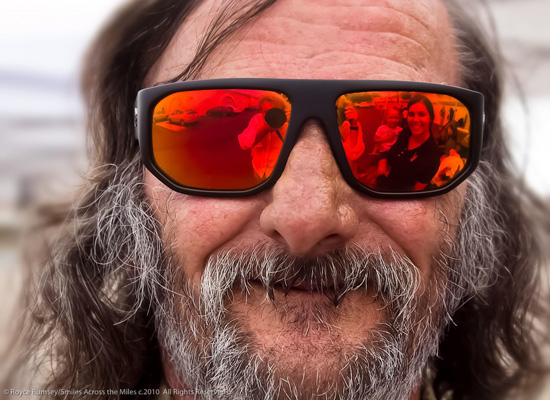 As for Cliff (pictured above) and his family, they have been recently approved for Veteran Affairs Supportive Housing (VASH). Soon, the family will be moving into their own affordable apartment so that they can continue to rebuild their lives.

All images are courtesy of Royce Rumsey, a dedicated photographer from Smiles Across the Miles who donates his time and photography skills at the Illumination Foundation events.