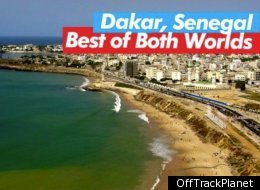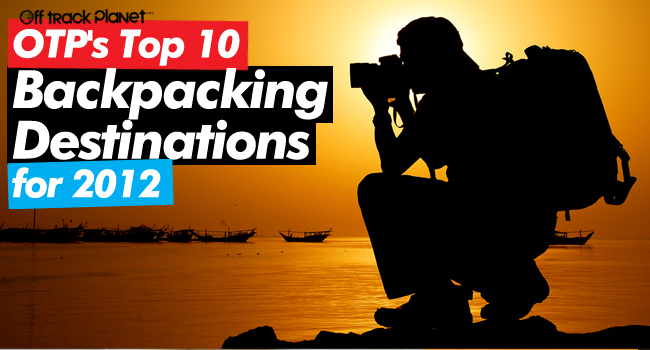 Every year, we bring you a list of destinations worth your backpacking pennies. From storming the Swiss Alps to lobster munching on the cheap in Nicaragua, in 2012, OTP gets you travel buggin' in all sorts of new ways. Use our list of Top 10 Destinations for 2012 to figure out where to best enjoy the impending apocalypse.
You've heard of some of these places, while others are completely new -- but each has a little something sassy to get you anxious to move. 2012 is special in that it's another year -- this time with 366 days -- some of which you should spend outside of your comfort zone.
This is the part of Mexico you don't see on a one-week, spring break, bar-hopping, binge-drinking spree. Chiapas has real Mexican soul and history and isn't fully dolled up for the sake of tourists. Way down south, where it kisses Guatemala, the Chiapas region is home to indigenous populations, some of which trace their roots back to ancient Mayan civilizations. From volcanoes to waterfalls, the diverse landscape is rich with ruins predating Columbus' nasty travel itch. After you've had your fill of temples and shrines, shell out $13 to zipline over a rainbow at El Chiflón waterfalls; getting cultured just got way more affordable. OTP Fun Fact: The Mayan calendar runs out of juice in 2012. This either means the world will implode or Mayan descendants will party it up like it's 1999. We're putting our money on the latter.

Right at the knee of the boot, Turin keeps Italy kickin' when in comes to the automobile industry. To fuel the progress, Turin pumps out 60% of Italy's chocolate. While every place in Italy is all about grub, this northern town has been upping the ante for three centuries with Cioccolato, its two week chocolate celebration. This isn't your average Hershey's bar: the sweets here are made by world-renowned chocolatiers, better-known as "professional panty droppers." Every year, the town turns chocolaty brown, with stalls, demonstrations, tastings and chocolate-themed special events. Even if you miss the festival, Turin takes care of you with a Chocopass (€12), which gives you 10 free samples (and discounts) at historic chocolate cafes around the city. Suck it, Count Chocula!

While the world's largest flat is in Bolivia, the salty variation in the Central Anatolia region of Turkey is kind of a big deal. Follow your savory cravings down to La Tuz, where the lake water turns to a thick layer of salt crust at the end of every summer. Salt is harvested here to make things taste awesome year round. Lick the ground, throw some on a wound for irony's sake and take a couple incredible pictures of yourself surrounded by nothing but sodium.

One of the fastest economically growing cities in Eastern Europe, Bucharest is now loaded with big city bustle. From cobble to pavement, old palaces and churches share the streets with new museums, bars, shops, restaurants and poppin' Euro clubs. The telltale sign that Bucharest has fully gone metro: A Chinatown has recently popped up to hawk discount socks and trinkets to the city's three million plus inhabitants.

When jumping out of one lame airplane just won't do, Interlaken packs paragliding, river rafting, canyoning, snowboarding, ice climbing and glacier bungee jumping into one, neat, affordable city. All you have to do is let go of your sissy fears. Squeezing the junk from adrenaline fiends for years, Interlaken is the backpacker's answer to the expensive Swiss Alps resorts. Scrape your elbows and bruise your tailbone for less, friends.

Beaches on one side and forests on the other, Senegal is loaded with color and thick urban culture, all set to a great soundtrack. Capital city Dakar revs life up a few notches with busy markets, clubs and multi-cultural restaurants. Step to Dakar's drumbeats and let this mad city tire you to the bone, then escape to the coast for a cold one or into the wild for a breather. Offshore, see a piece of our dark history at Ile de Goree, an island used for slave transport to the Americas.

This island, along with little brother Little Corn Island, is a former British colony that's the broke-fanciest thing in the Caribbean. Off the coast of Nicaragua, Big Corn comes with big perks. If your Spanish sucks, people speak English, $5 gets you a hut on the beach and during lobster season, you don't even have to reach for that Hamilton, as a freshly caught dinner will run $5-$8. If feeling like a Class-A hustler isn't activity enough, snorkeling, scuba, fishing, a game of baseball (huge here) and golf-carting are all available for about the cost of a Big Mac (which they luckily don't have).

Your local liquor store may have a good selection, but Cricova packs an entire city of wine into limestone caves. Back in the 20th century, the ruckus of WWII threatened Moldova's largest export -- its the seventh-largest producer of wine in the world -- so they hauled it all into naturally temp-controlled holes, where it still lives in great magnitude. This underground wine city has legit streets (named after the wines they house) filled with barrels of booze, some dating back to 1902. Even if you're no snobby wino, cruising around this town will feel Alice-in-Wonderland magical.

Sure we can tell you about a peanut-sized island in Micronesia, but Ushuaia takes remoteness to a whole different level of remote. If you've always wanted to visit the world's most deserted continent -- but never had the mad scientist skills to land a research grant -- test your survival tactics in Ushuaia, the largest city in the Tierra del Fuego region of Argentina and just north of Antarctica. Ushuaia is actually pretty populated and tourism is growing in the backpacker direction, with hostels outnumbering hotels. Husky sleigh rides, glacier hiking and nose-to-nose rubs are all available.

A great way to get your smelly backpacker foot into the Central European door, Zagreb is the spot to hit if you want to party your ass off and still have enough for the flight home. The upper and lower extremities are packed tight with bars and clubs, ranging in levels of weirdness (like Lord of the Rings themed Tolkien), serving beers well within your budget (about $2.50-$3.50 each) and all open 24 hours a day. If you're eyes can handle the day scenery, Zagreb hits you with medieval European architecture on par with Prague. If booze hasn't ripped your stomach to shreds, stuff it full of sweets and meats. Let Zagreb beat the crap out of you, then go pass out on the makeshift beach at Lake Jarun until the nearby club beats bring you back to the party circuit.
Follow Off Track Planet on Twitter: www.twitter.com/offtrackplanet