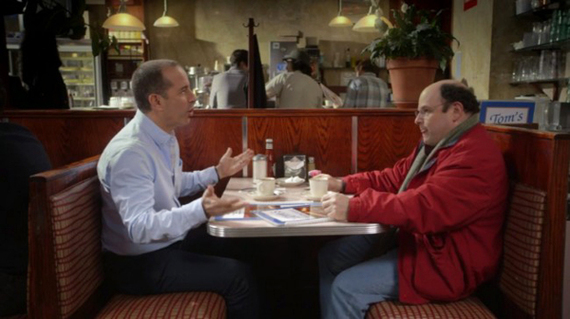 1. The first sketch for Jimmy Fallon's The Tonight Show, coming back to New York
2. Vegan campaign ad - "Forget Steaks, Have A Big Salad"
3. Commercial for the Uncle Leo Memorial Retirement Home
4. An intervention for Michael Richards
5. A series of toupee commercials
6. The next Superman movie: Batman vs. Superman vs. Joe Davola
7. Rochelle, Rochelle Live!, an NBC musical television special
8. A Christian anti-masturbating ad featuring everyone very regretful about the contest
9. The Chinese Theater's 20-year anniversary screening of The English Patient
10. An 8th birthday party for a very rich, very white, very cynical boy
11. Grand opening ceremony for a chinese restaurant
12. A Buzzfeed original video about the top 10 nit-picky reasons to break up with your girlfriend
13. Google's first employee appreciation function after they enslave the human race
14. A 13-episode season for Netflix, to be released all in the same day: December 23rd - the official date of Festivus
SUBSCRIBE AND FOLLOW
Get top stories and blog posts emailed to me each day. Newsletters may offer personalized content or advertisements.
Learn more