Natural skincare is the HOT topic today. Ever since parabens, a commonly found preservative in many personal care products, were proclaimed toxic by none other than Oprah, the Grande Dame of Good, many of us have rushed to throw out our old products and replace them with new ones - ones that are, hopefully, natural and organic meaning healthy and non-toxic.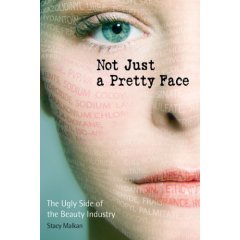 But do we really know what we're buying when we buy "natural" and "certified organic" skincare products? Quite a few experts would insist that No, actually, we do NOT.
"Personal care products are the least regulated industry in the FDA," explains Stacy Malkan, author of Not Just A Pretty Face, a book on the [absence of] Federal regulations in the beauty industry. "There is no required safety testing for personal care products," she says. "We don't even have a recall mechanism," she points out. "The FDA can't recall cosmetic products. They don't have the authority." She cites the statistic that 61% of companies add lead to their lipsticks in the U.S., an ingredient that could well prove damaging to small children and fetuses and also to women of childbearing age.
Malkan recently testified in Sacramento about this "lead bill," (SB 1712)which, in fact, died in the Assembly Health Committee after an onslaught of vigorous lobbying sponsored by Estee Lauder, Revlon and Johnson & Johnson. Commented Malkan, "It's like there are two faces of the industry with a stark dividing line between the two - on one side, companies are embracing change, continuously innovating non-toxic products and trying to put standards in place that create a higher bar for product safety; on the other side, the largest companies are pouring energy and resources into preventing change, lobbying for the status quo, even lobbying to keep the lead in lipstick. Consumers are going to be the ones who decide which side wins."
Malkan is also affiliated with the Campaign for Safe Cosmetics which has teamed up with the Envoronmental Working Group to establish SkinDeep, a safety guide that ranks cosmetic companies and products by the non-toxicity of their ingredients. "Due to gaping loopholes in federal law, companies can put virtually any ingredient into personal care products. Even worse, the government does not require pre-market safety tests for any of them."
Source - SkinDeep.org
Pangea Organics
So, what to reach for when you don't know, really, if the labels are 100% accurate or even truthful? Joshua Scott Onysko, founder of Pangea Organics , a clean ingredient skin care line based in Boulder, Colorado, offers this simple rule to live by:
"If you can't pronounce it and you can't eat it, it's probably not natural."
Onysko has been dubbed the "poster boy" of the new, clean ingredient personal care product lines available now to consumers at outlets such as Whole Foods, Nordstrom's and Anthropologie.
"Our products have absolutely NO chemicals. You can eat all the ingredients in our products. The skin 'eats' 87% of what you put on it. Just like you wouldn't put chemicals into your fruit smoothie in the morning...," he explains, letting us finish the logic.
His Mud Mask which has just received its 5th Editor Award, he literally made out of his morning smoothie - acai, goji berries, matcha green tea powder and other good stuff.
"...our products create a groovy feel-good environment for your skin that is anti-aging, antiseptic, anti-inflammatory, anti-irritant, soothing, gentle, calming and restorative."
Onysko garnered his massive media appeal largely because of his innovative packaging - Pangea Organics are the products that come in the boxes that you can plant - and they'll grow a sweet basil plant. Seriously. He's all about zero waste. His packaging has become so successful that Dial, (parent-company Procter & Gamble), has just put out a Pangea knock-off that one industry expert said, is "99% chemicals."
"When I re-branded Pangea in October 2005, I didn't want to put anything in a box," recounts Onysko, citing the horrifiying statistic that 900,000,000 (nine hundred million) trees are cut down every year to make boxes. He interjects: "Think about where those boxes are going - in the trash!"
So, he had a spiritual epiphany out at Joshua Tree one night and then proceeded with his vision of Zero Waste Boxes and No Glue. The re-plantable boxes are definitely attention-getting, he concedes, But, "...the real design innovation is that the labels [soon] have no glue and the boxes are put together with origami folds," he explains. Furthermore, "...our box making process uses mashed up pulp, like the stuff your egg cartons are made out of, that we then cut the box shape out of. The leftover material we just mash back down into a pulp again. We never throw anything away," he explains.
Who Else Is Clean? Bio-dynamic vs. Organic
Jurlique is the company headquartered in Australia that has steadily built its reputation as "natural" and "organic." But now that those words are being co-opted by companies that are not adhering to stringent standards of truthfulness or clean ingredients, Jurlique has become more aligned with "Bio-dynamic."
"Beauty is defined by a sustainable connection to oneself, the community and the Earth," says Eli Halliwell, CEO of Jurlique USA when sharing the company's vision statement.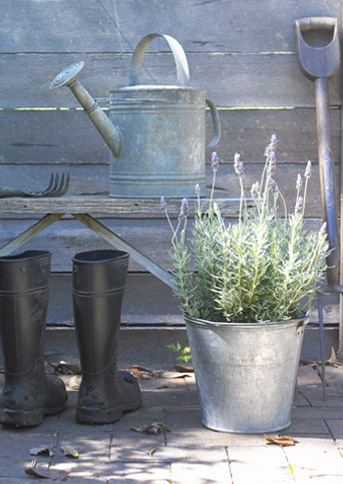 Jurlique has a new line of products called the Biodynamic Beauty Line, which is crowned by the Biodynamic Beauty Serum.
Jurlique's proprietary Biodynamic Blend features Black Elder and Licorice to help combat
redness, fade discolorations, and brighten skin for increased radiance. Additional botanical ingredients in the Serum include Beech Tree Buds, Blue Algae, and Hibiscus, which help firm the skin and reduce the appearance of fine lines and wrinkles. Lastly, a Yeast blend acts to improve the skin's overall condition.
What's the difference between Organic and Bio-dynamic you may be wondering, as I did? "Organic farming standards are about what you don't do to your farm, 'absence of' chemicals, etc. Biodyamic is the absence of chemicals etc. PLUS proactive farming such as composting, crop rotation, i.e., not just about keeping soil clean from chemicals but also adding nutrients back into the soil and leveraging the local eco-system," explains Halliwell. "For example, you want to keep the animals around," he says, speaking from his Irvington, New York office.
Jurlique has a well-thought out philosophy behind this phrase, as well. While their "Graceful Aging" products address the visible signs of aging, they refrain from using the phrase "anti-aging."
"'Anti-aging' is inaccurate because the only way to stop aging is to die, that is, it's a bit of a lie. I didn't want Jurlique participating in the fallacy that you'll look17 again," confesses Halliwell. He points out that there's a personal care product industry divide that is basically, bio vs. chemo, that is, non-chemical base vs. chemical base. "What's aspirational," he says "is the concept of 'grace,' which are people who are healthy, happy with who they are and where they are in life, how they feel about their beauty."
The Holy Grail: Non-Chemical Preservatives
"Finding a completely natural preservative system is like finding the Holy Grail - and we've done it," claims Halliwell. Totarol, from New Zealand's Totora Tree, is the source of this elusive elixir. The Totora tree can live 1,000+ years, never rots, and creates an excellent natural preservative. Jurlique is extracting the Totarol from reclaimed and recycled wood ["We don't even cut down the trees," says Halliwell]. They have filed a patent on it.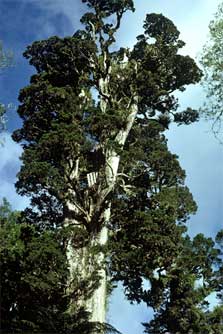 Totora Tree, New Zealand
Why is a wholly natural preservative the Holy Grail of personal care products? "The biggest issue in preservative care systems is the need to be safe and not poison people. Also, shelf-life. We can't have products being shipped that may develop bacteria in them," says Halliwell. And so, while it's true, he acknowledges, that Jurlique products to date have had trace amounts of sodium hydroxymethylglycinate in them - which is a formaldehyde donor, they will no longer once the preservative Totarol is phased into their products as a preservative.
"I want everyone to use natural preservation systems, wouldn't you? I want to move the bar higher," says Halliwell.
Still interested? Here's more Info...
CALIFORNIA PROPOSITION 65 LAWSUIT ON 1,4 DIOXANE CONTAMINATION

"It is unacceptable for products we rub on our bodies and on our babies' heads to contain a known carcinogen," said Lisa Archer, National Coordinator of the Campaign for Safe Cosmetics, noting that previous product tests have found 1,4 dioxane in many conventional brands of shampoo and children's bubble baths, including the top selling baby shampoo in the US. READ MORE
SUBSCRIBE TO & FOLLOW THE MORNING EMAIL
The Morning Email helps you start your workday with everything you need to know: breaking news, entertainment and a dash of fun. Learn more